101 Common Japanese Idioms in Plain English [Paperback]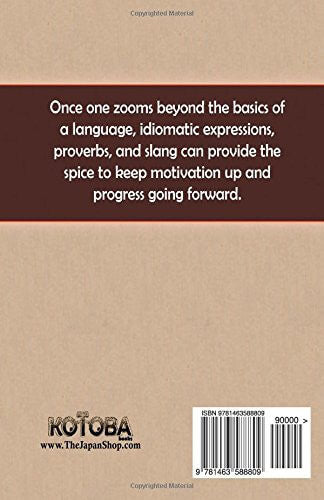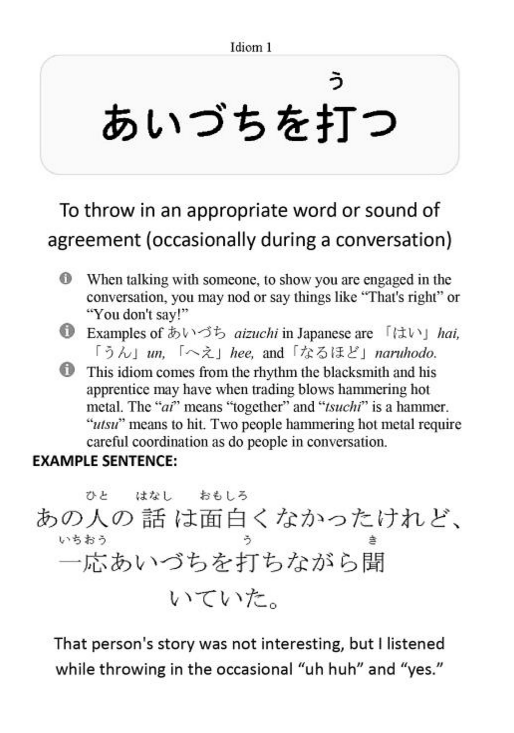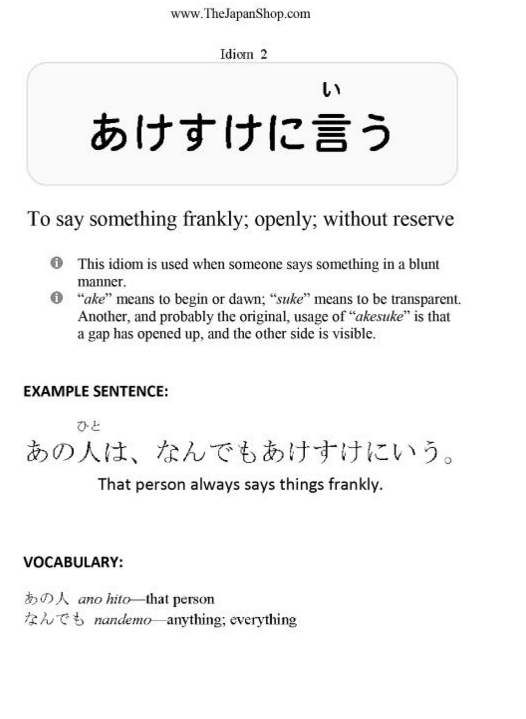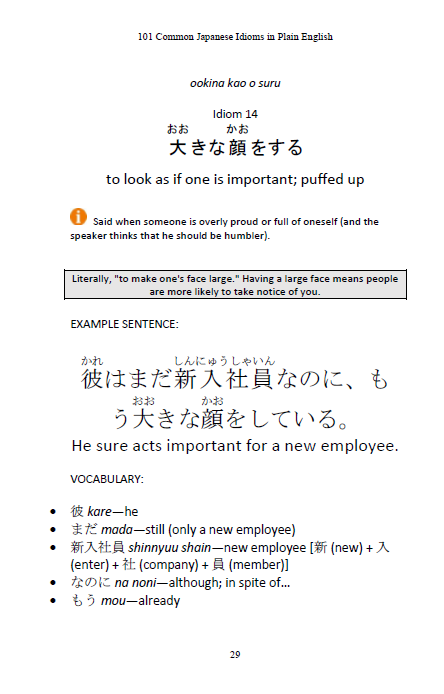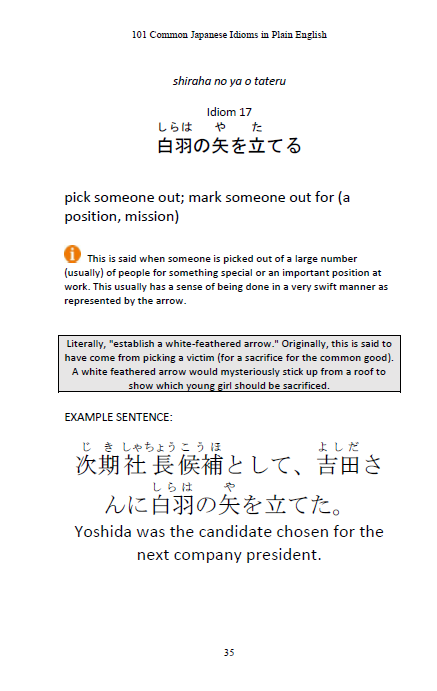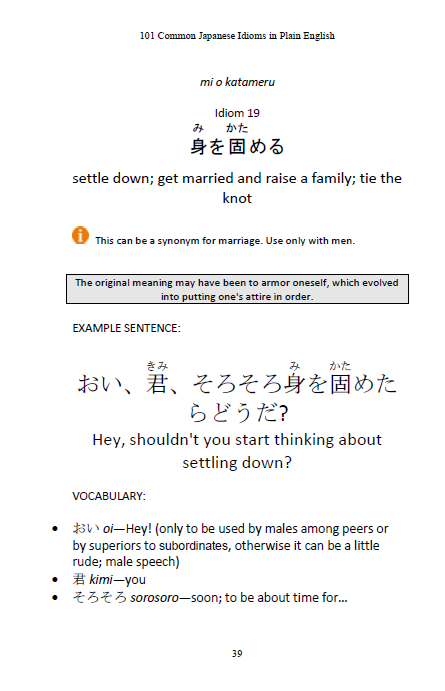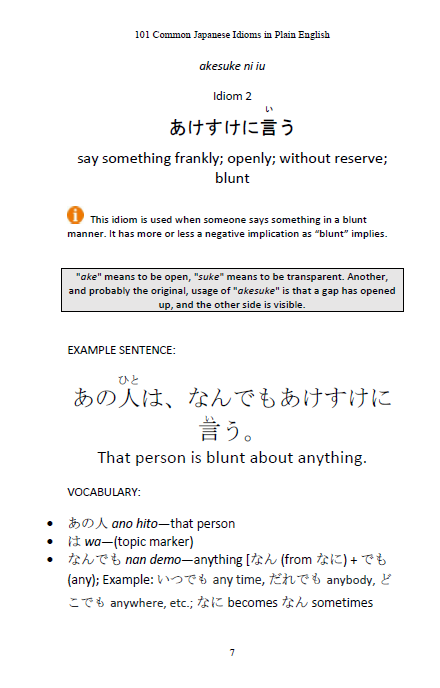 SAVE WITH DIGITAL! This item is included in a digital bundle at a discount. If you would like the eBook version (PDF, ePub, or Kindle MOBI) and the MP3s, please see our discounted bundles here - Japanese Vocabulary Booster Value Pack
WHICH FORMAT SHOULD I GET?
Paperback: Requires shipping
Digital Download: Get instant access of the ebook and sound files


---
Learn 101 useful Japanese idioms. What happens if your mouth is heavy? Or if you use people with your chin? Or when you grind sesame? Find out all about these idioms and much more. Beginners can get a lot out of this product, but hiragana and very basic Japanese is recommended.
200 page paperback

Printable PDF

Over 300 MP3s with each phrase and example sentence

Flash eBook for interactive studying and listening

Works on both PCs and Macs

NOW FREE Kindle and Nook ebook versions

ePub works on Android devices with FBReader and possibly other EPUB book reader apps.
Once one zooms beyond the basics of a language, idiomatic expressions, proverbs, and slang can provide the spice to keep motivation up and progress going forward.
This book will introduce 101 of the most common Japanese idioms.
We are including at no extra charge MP3s for all the examples found in this book. Create playlists to study on the go or burn the sound files to a CD to listen at home. The download link is found on the last page. We believe the best way to learn vocabulary–by far–is to study words within their proper context. Every idiom is followed by an example sentence and a paragraph or two explaining the context and usage.
Each idiom will have three sound files associated with it. The MP3s are all recorded by native voice actors and actresses. The first sound file is the idiom itself. The second is the example sentence. The third sound file has the idiom, an English translation, the idiom repeated slowly, and the example sentence with translation. Try to mimic the Japanese speakers in sound and presentation. We highly recommend knowing hiragana before tackling this book. Every kanji here has furigana (small hiragana) over it to aid reading. If you do not yet know hiragana, please check out our Hiragana book: "
Hiragana, the Basics of Japanese
."


Japanese Idioms
I bought the Japanese Idioms book as a Christmas gift for my granddaughter, who majored in Japanese at the university. I wanted the second book, as well, but it sold out fast!!! She wants to pass all the JLPT tests, so I know she will love this one since she continues to hone her Japanese skills.