Learn Japanese with Yokai! BUNDLE [DIGITAL DOWNLOAD]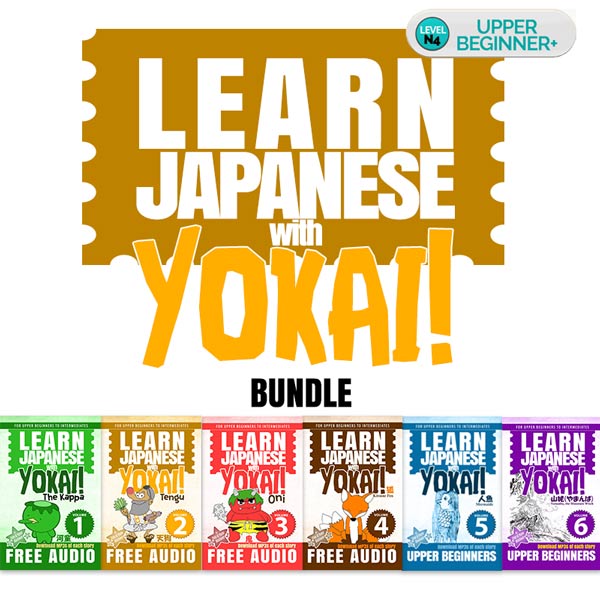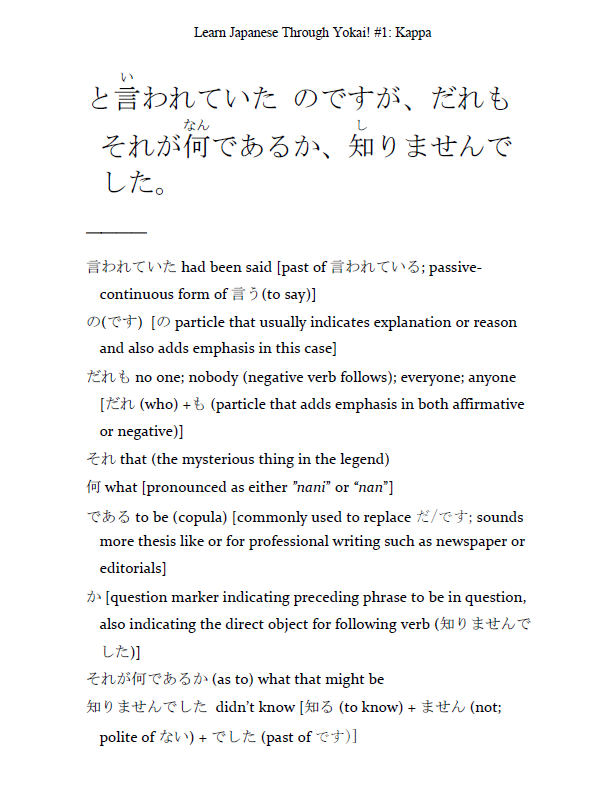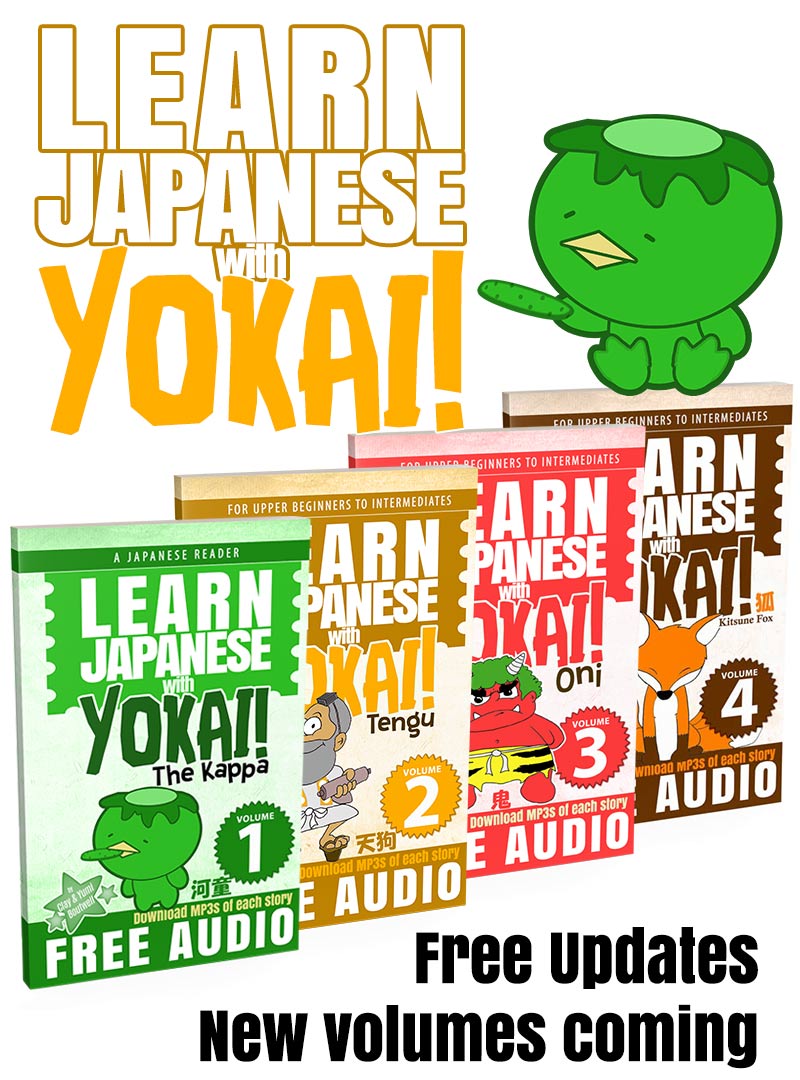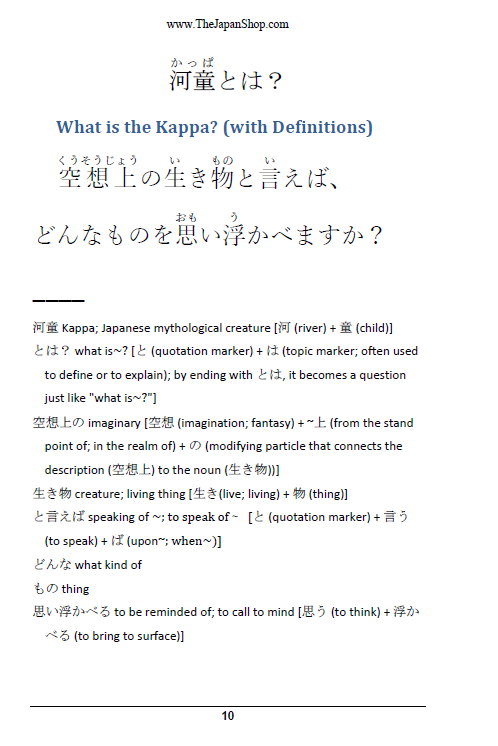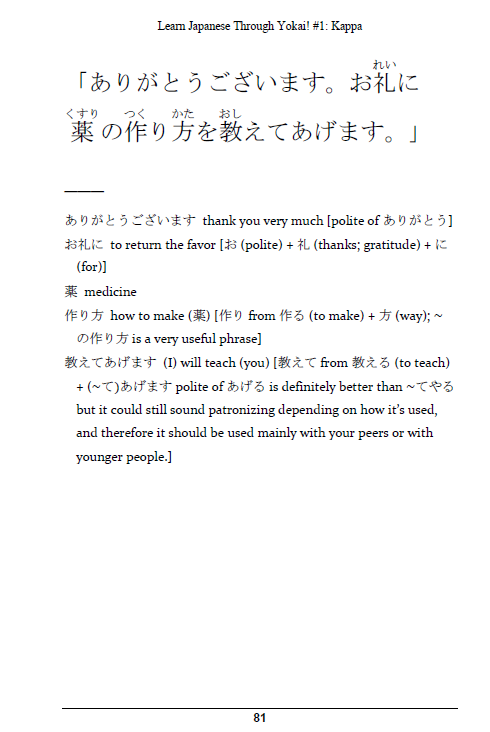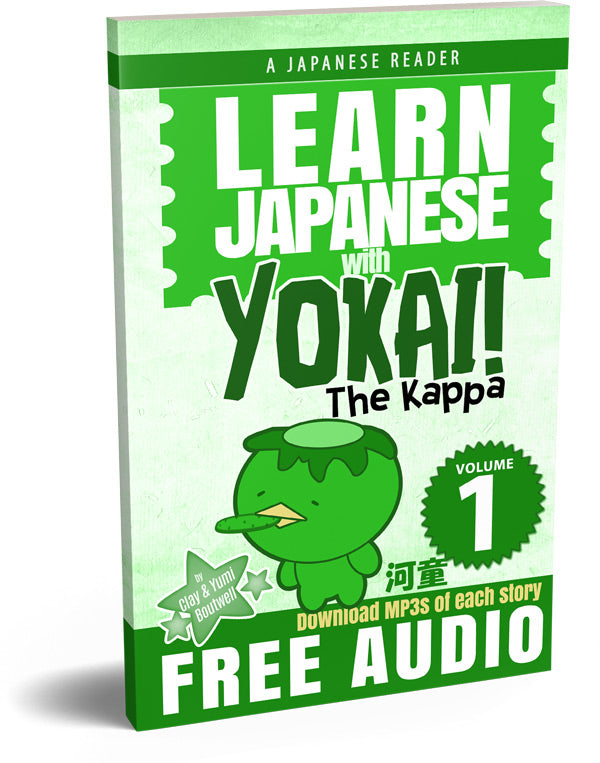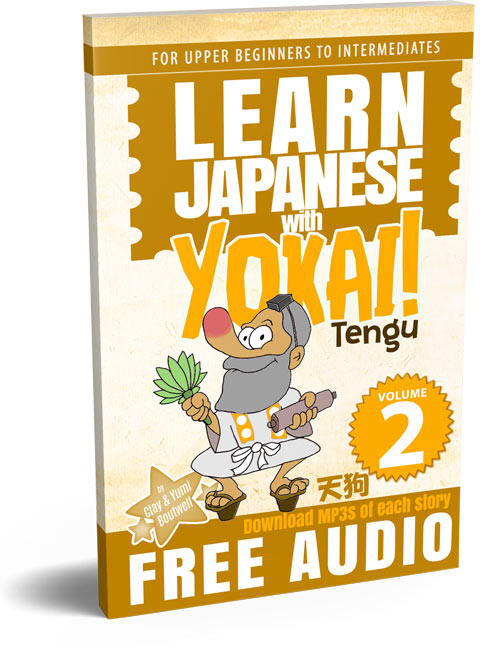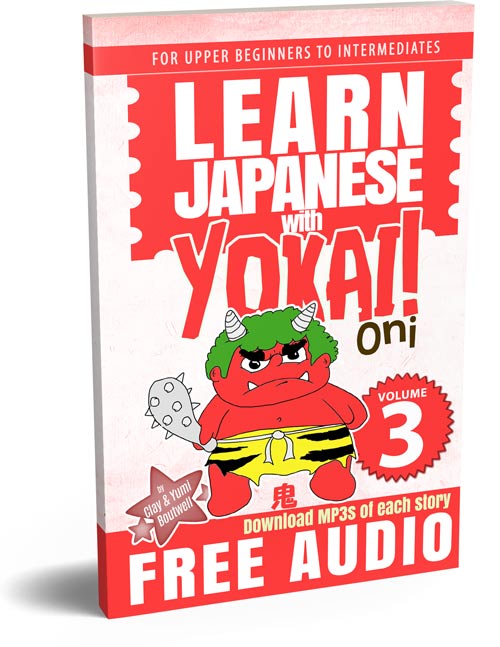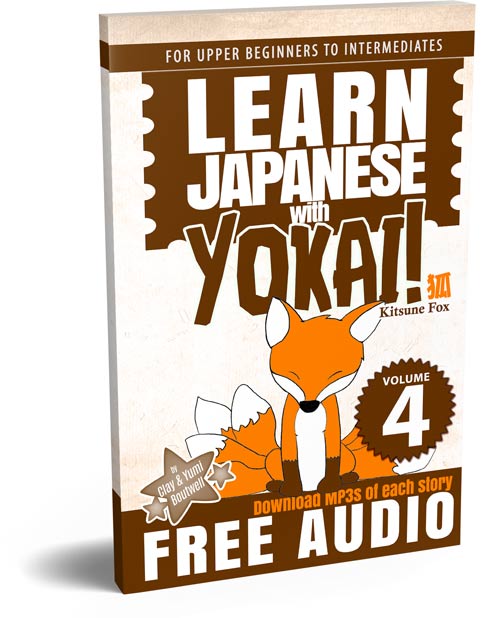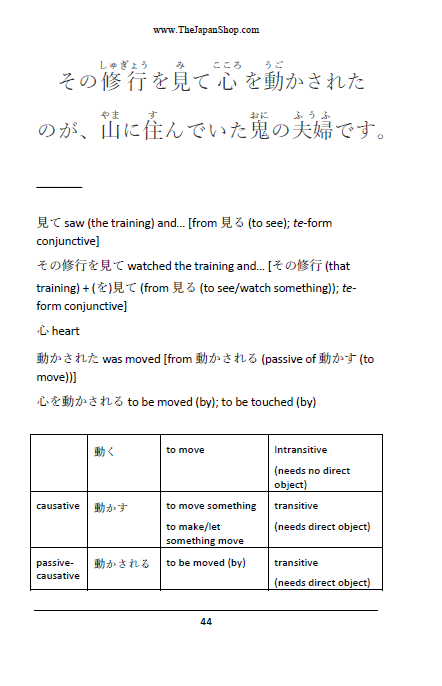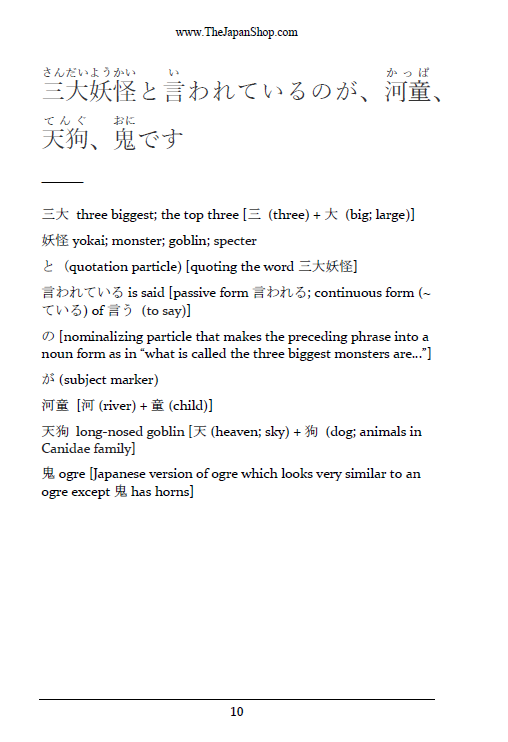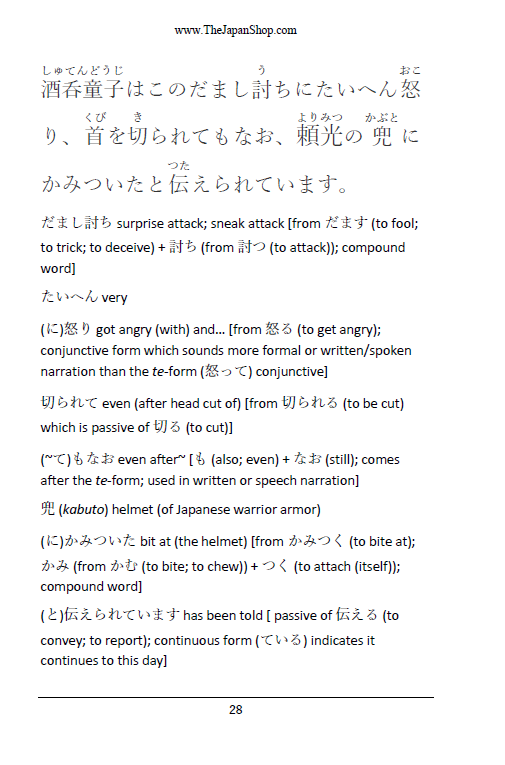 NEWLY UPDATED!
Now Includes Anki Flashcard Decks
Note: This 6-book self-paced learning Japanese study guide is ON SALE + FREE Lifetime updates! For just one-time payment only, you will get this bundle for a very low price. We will increase its price when we add more content to it. But if you get this now, future content will be FREE FOREVER.

Currently, this digital bundle covers Kappa, Tengu, Oni, Kitsune, Tanuki, Japanese Mermaids, and the 山姥【やまんば】 mountain witch. She isn't very nice, but she makes for an interesting youkai.

We are planning another four soon (for 10 total) for this bundle. Of course the price will go up as we add more content (and value!), but if you get this bundle now, all future contents added will be no extra charge forever.

Enjoy learning about these fascinating Japanese folklore creatures while picking up vocabulary and improving your kanji and reading skills. This bundle is recommended for an upper beginner to intermediate. Add this awesome bundle to your collection of Japanese learning resources by getting it here
➡️ How to read the eBooks in your bundle? You may need to follow the steps outlined in our eBook guide
P.S. All our bundles have:
✅ Multiple formats (PDF, ePub, MP3s, plus many have Anki flashcard decks)
✅ One-time payment
✅ Discounted compared to buying individually on Amazon
✅ Free lifetime updates to this bundle
✅ Instant download gratification

****Satisfaction Guaranteed--seriously, if you aren't happy with it because it's too easy or difficult, just let us know and we'll swap it out with a bundle better suited for you.****
Kappa! Tengu! Oni! and more coming soon...
Japanese is the language of the samurai, Godzilla, anime, and, of course, 妖怪【ようかい】!
Living in shadows and the in between worlds of dreams and reality, yokai thrive in Japanese imagination. Yokai are monsters, ghosts, unnatural beings, and even sentient household items. Yokai can be harmless and amusing, or they can be terrifying.
Currently, this bundle includes:

The Kappa 
Tengu

Oni 
The Fox and Tanuki
Japanese Mermaids

山姥【やまんば】 Mountain Witch

NEW!
Best of all, as we add more to this series, you will be able to get free updates. Buy now while the price is low!
We do not recommend this bundle for true beginners. If you are just starting out, please consider our beginner's bundle here.
Buy this bundle now and get ALL future volumes in this series for FREE
Please Note:
This is the digital version of the books. There will be NO shipping charges since nothing will be shipped :)

You will receive a Dropbox link which can be accessed from any device (phone, tablet, or computer) instantly. If you are on a computer, you can download it all by clicking on the Download button at the top right.
You do not need to have a Dropbox account to access or download the files. 
If you don't see the email after order, please check your spam folder or email us for support.
Good mix of kanji learning and grammar
Challenging but interesting!
This model is very interesting for people like me who like the story of yokai. It's still challening for me, but the bundle is good for training reading in japanese and to expand the vocabulary! The explanation in the same page helps to learn in a dynamic process, and I don't have to stop the story to search the kanji and meaning, losing the momentum of the narrative.
Also, the audio helps to understand the japanese pronunciation!
Thanks for the review! We're glad you're enjoying the Learn Japanese with Yokai! bundle! It's good to be challenged by the material. I just hope it isn't frustratingly so.
It's a great feeling when you revisit some material and find it easy when it used to be hard. I hope that will be the case for you soon!
I find this collection very helpful
I find this collection very helpful, especially for beginner students, because it helps maintain a course that is easy to get your hands on and is never boring. I recommend this series even though I have not bought it yet, only read a few pages from a friend who has bought it.
Good job on the making of this series and the lifetime updates are a very pleasant gift especially for this low-low price.
Great for beginners as well as more advanced users looking to review! I like that there isn't an initial "direct translation" of the entire story, but rather kanji meanings, combinational readings, and phrasal explanations! It really makes your brain work to translate it before you go on to check your work!