Makoto Japanese e-Zine #20 October 2019 | Digital Download + MP3s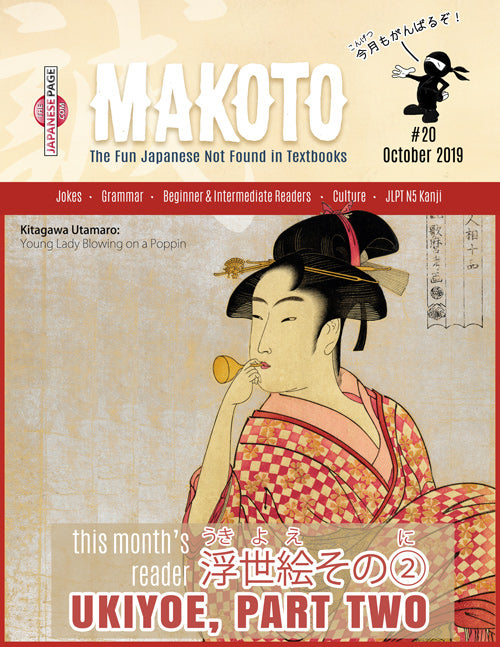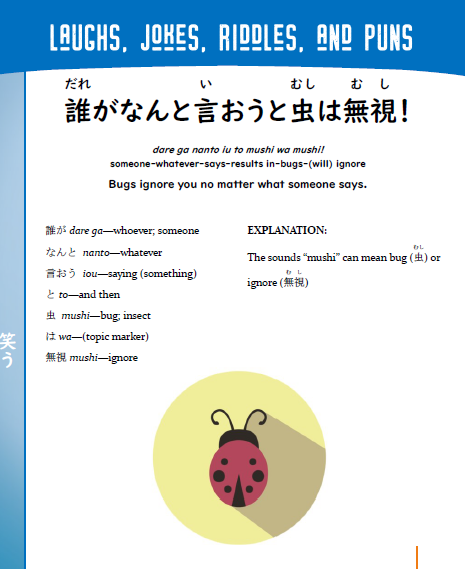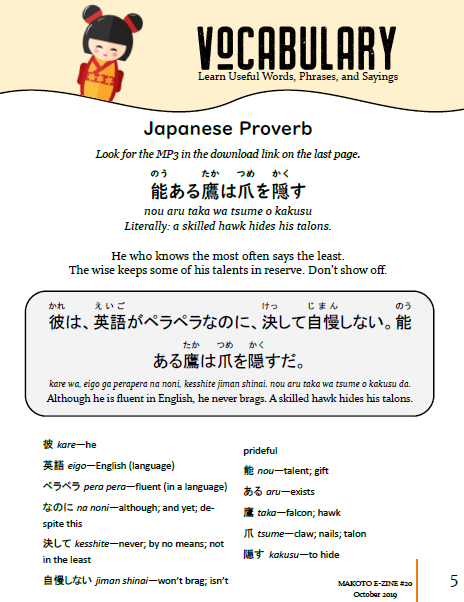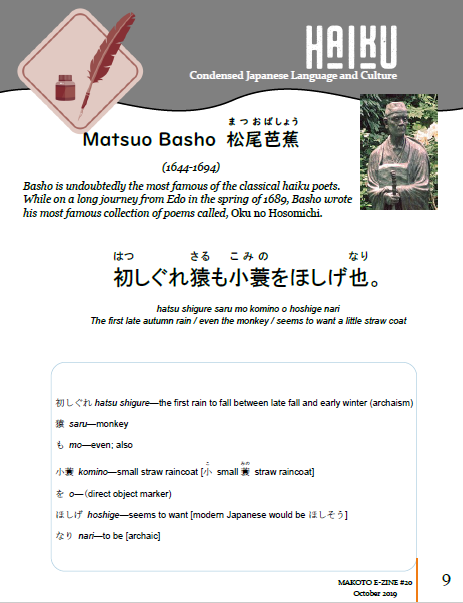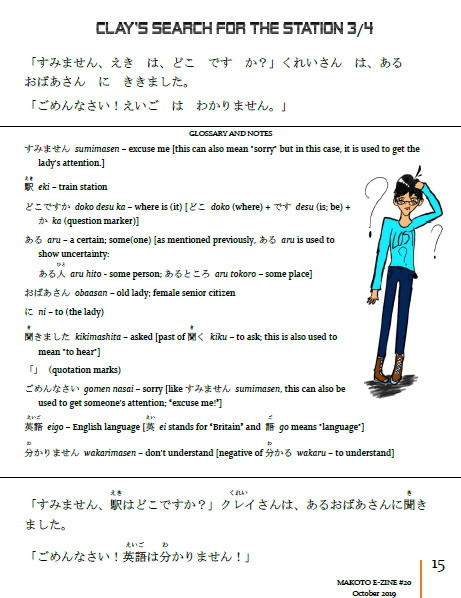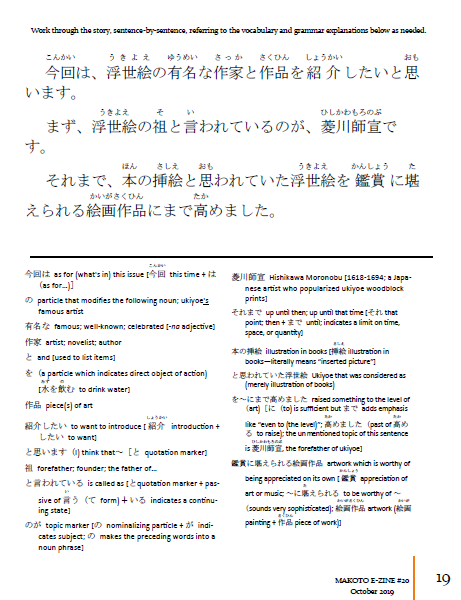 ➡️ WAIT! Want to save a dollar and get the latest issue each month? Become a member of our Makoto+ club and not only save and download new Makoto issues, but also access web-versions of the past three Makoto issues. Want more? Well, Makoto+ members also get a 10% reusable coupon good for anything at theJapanShop.com and each month, we will post a new eBook for you to download free of charge. Subscribe today for only $3 a month or $36 a year. Cancel at any time! Click here to learn more.
---

Makoto E-Zine series #20

Recommended for beginners and lower intermediates of Japanese.

FREE MP3s of the stories read by a native Japanese speaker--download link found on the last page. Listen while reading.

The Fun Japanese Not Found in Textbooks. If you like our readers and lessons, you will love Makoto, the new e-zine filled with articles on kanji, culture, idioms, proverbs, geography, history, etymology, JLPT tips, Japanese trivia, and much more. Not only that, but every issue will include a brand new reader with newly recorded high-quality MP3s for you to download for no extra charge.

IN THIS ISSUE: October 2019
NEW READER: よんでみよう! Let's Read! & Ukiyoe, Part Two

* Laughs, Jokes, Riddles, and Puns
* Vocabulary
* Prefecture Spotlight
* Etymology
* Phrase of the Day
* Haiku: Basho
* Kanji Spotlight
* Grammar Time!
* Japanese Readers: Yonde miyou! Let's Read! and Ukiyoe, Part Two
➡️ LEARN ABOUT BECOMING A MAKOTO+ MEMBER. CLICK HERE
worth it
The Makoto eZine is a good resource for someone like me who is not a complete beginner but still feels not ready to be intermediate. The jokes and puns of this issue are really helpful in order to acquire more vocabulary and understand the Japanese Humour. I would recommend this eZine to everyone that is in between beginner and intermediate level because it offers readings of the right level which are difficult to find both online and in stores. I purchased both a single issue and then I immediatly subscribed to the annual subscription.