JLPT N5 BUNDLE Japanese Kanji, Grammar, Reading, & Vocabulary + More [DIGITAL DOWNLOAD]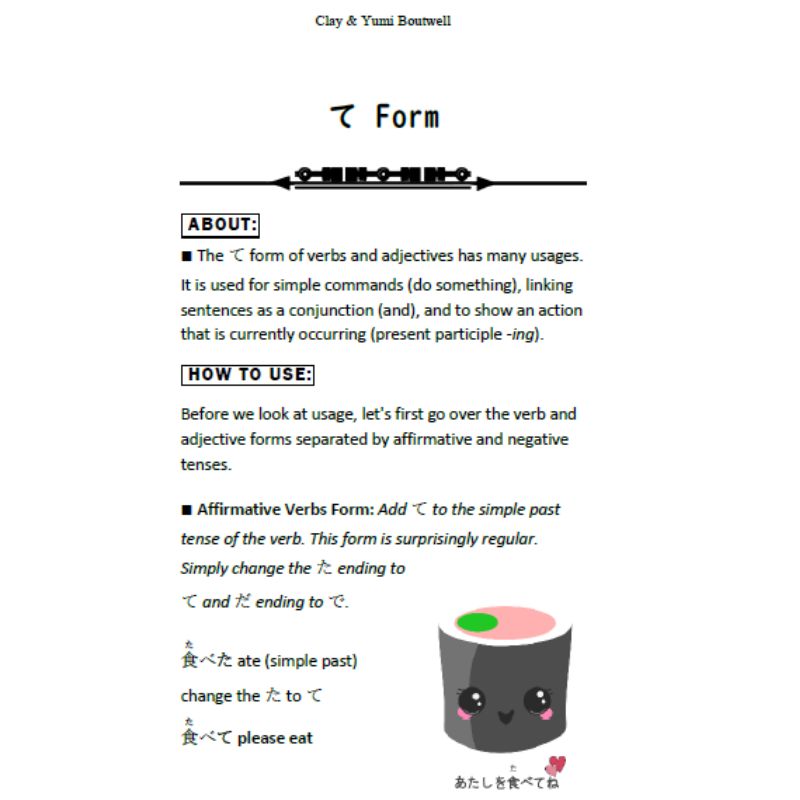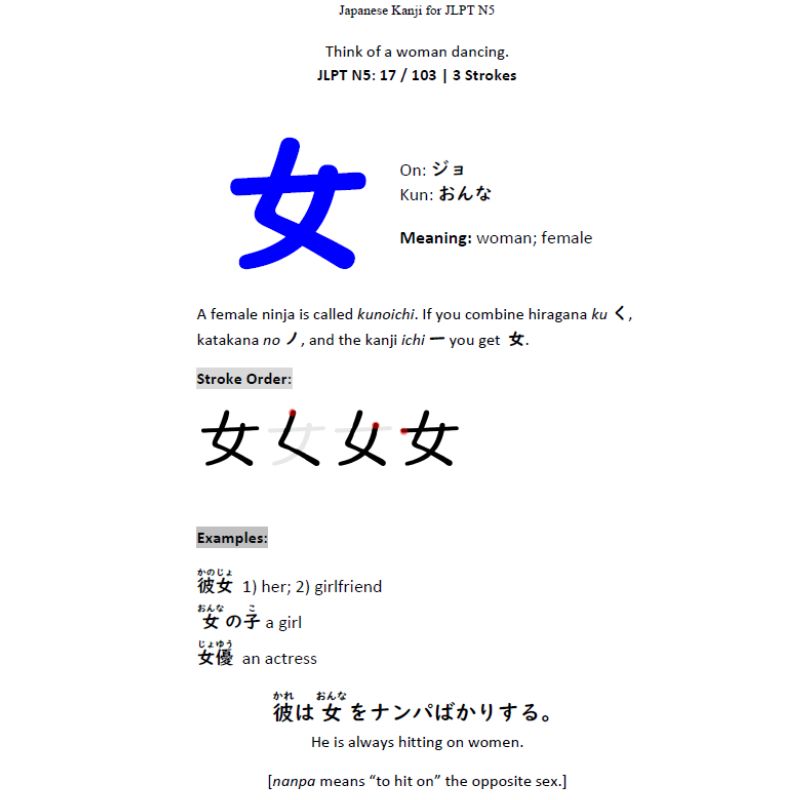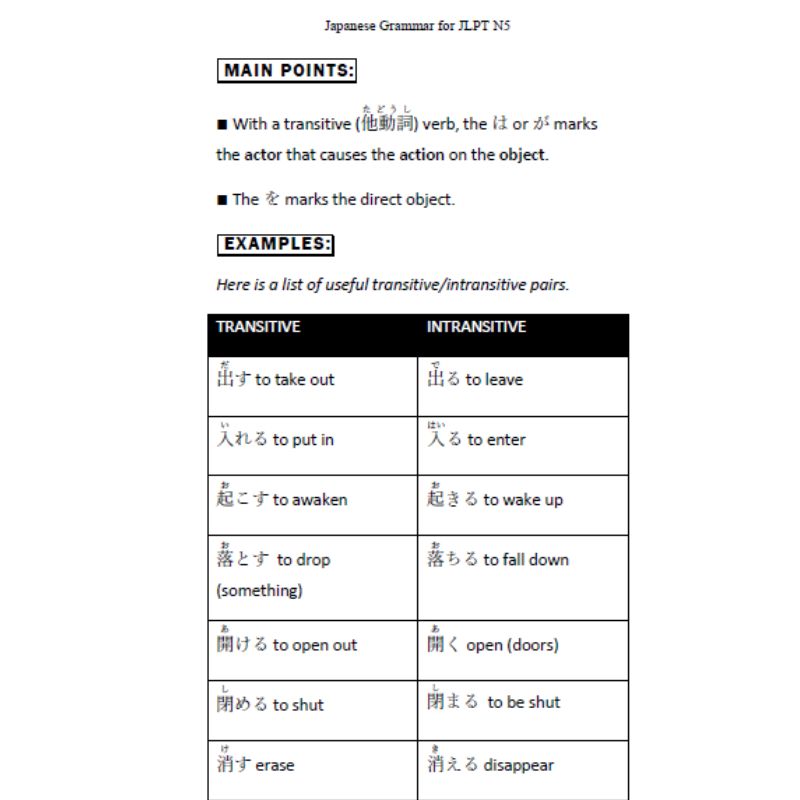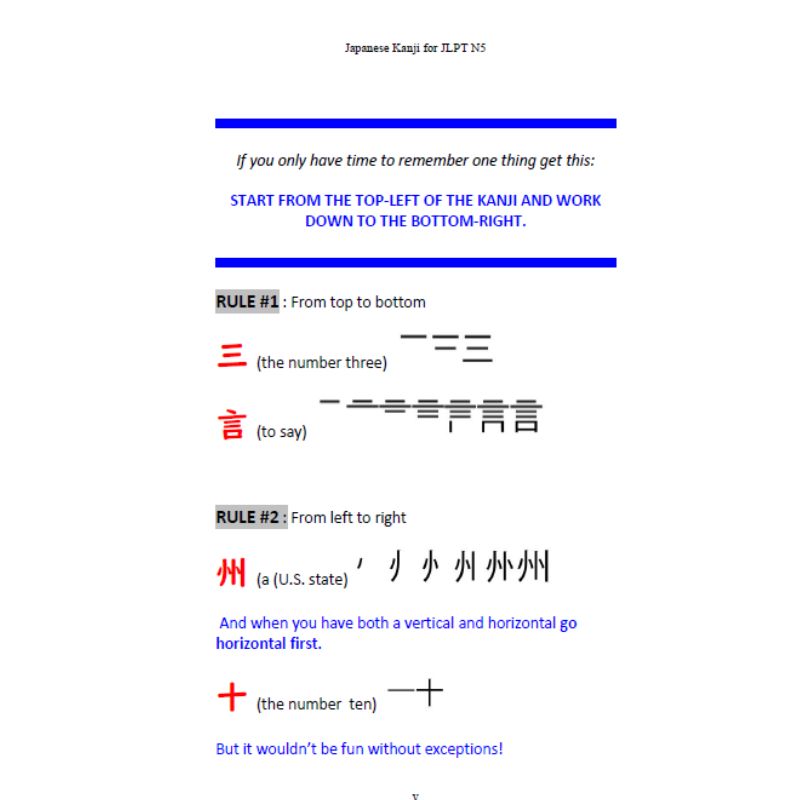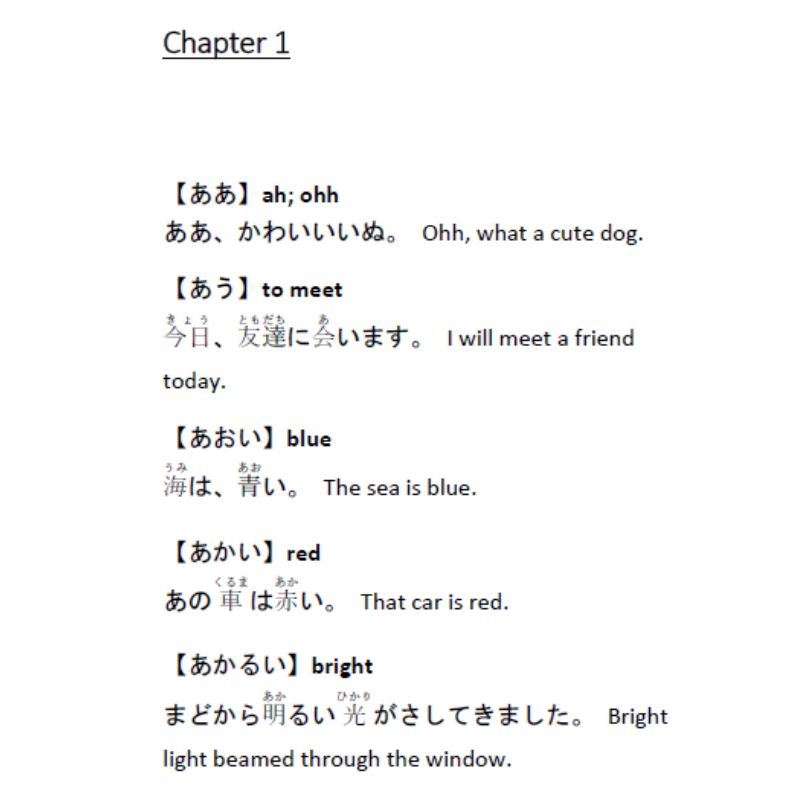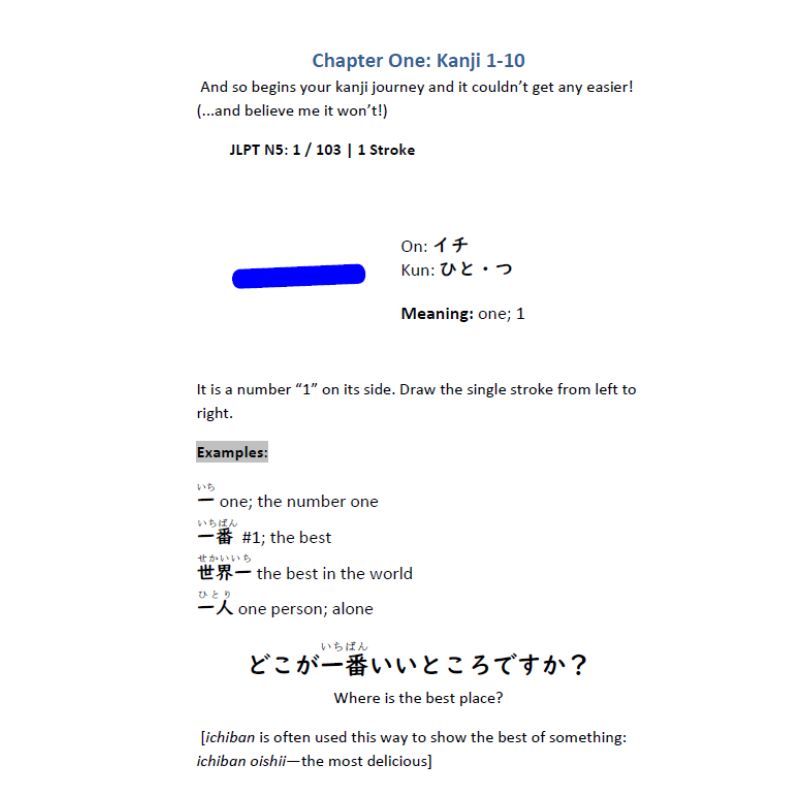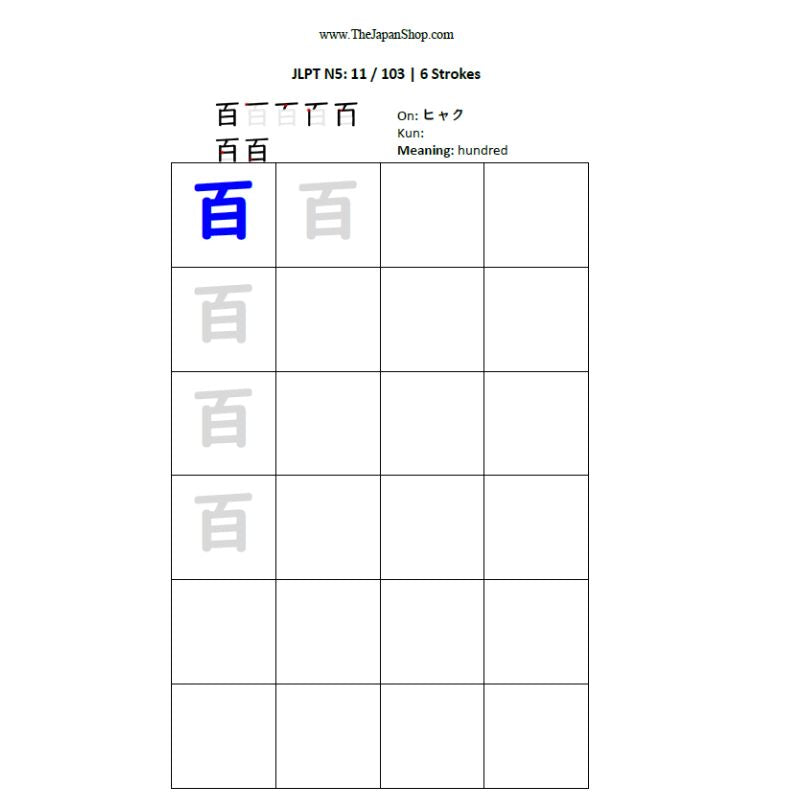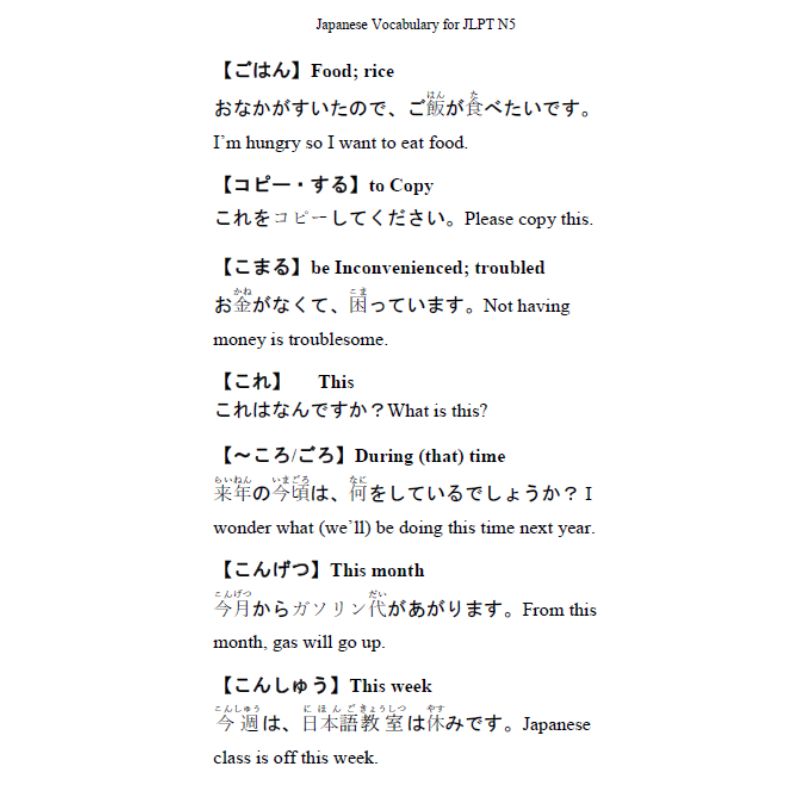 NEWLY UPDATED:

Grammar Worksheets added to the "Grammar" folder
Grab the five-book JLPT N5 bundle on sale with free lifetime updates! You'll get PDFs, ePub eBooks, sound files, and Anki flashcard decks to assist your learning of beginner Japanese. As we continually add content, the price may rise, yet you lock in free access forever with this purchase.
➡️ How to read the eBooks in your bundle? You may need to follow the steps outlined in our eBook guide.
P.S. All our digital bundles for learning Japanese have:
✅ Multiple formats (PDF, ePub, MP3s, plus many have Anki flashcard decks)
✅ One-time payment
✅ Heavily Discounted compared to buying individually on Amazon
✅ Free lifetime updates to this bundle
✅ Instant download gratification

**** We guarantee your satisfaction **** 

If it's too hard or too easy, just let us know and we'll either refund you completely or swap it out for a bundle that's more suited to you. 
What is the JLPT?
The JLPT measures Japanese proficiency through exams conducted twice a year in some countries. While taking the test isn't required to benefit from this bundle, it's an ideal tool for beginners who've learned hiragana and some basic grammar.
Who is this for?
For those ready to take on level N5 of the JLPT or those fairly new to the Japanese language, the JLPT N5 bundle is the perfect digital download! For absolute beginners, however, we recommend the Beri-Beri-Shoshinsha bundle instead.
Do I need to take the test?
Not at all. The JLPT is a great way to measure your ability and give you a goal to focus on, but many of our customers who purchase this bundle do so simply because it lays out beginner-level material in an organized manner.

What does it include?
This amazing FIVE-ebook bundle has everything you need to ace the JLPT N5 test!  Included are Vocab, Grammar, Reading, and Kanji sections along with sound files, PDFs, ePubs, and - in some books - Anki flashcard decks. Anki is a free computer flashcard program. Download the software here. It does cost money for the iPhone version, but if you use it daily, it can be a powerful way to ramp up your Japanese skills. 
---
Included, at no extra charge, are 1,445 MP3s of each Vocabulary and Example Sentence. 
In addition, we are also including chapter sound files with example sentences and the English meaning, so you use it without referring to the book. Here is a sample of one:

NEW! Now includes a full Anki deck with all vocabulary and example sentences AND sound. If you use the free Anki flashcard system, you will find the deck included with the ebooks in this bundle for no extra charge!

Japanese Vocabulary for JLPT N5 covers all the words needed to pass the JLPT N5. Perfect for beginners who already know hiragana.
BEGINNER LEVEL
Includes PDF, ePub, Sound Files, Anki Flashcard Deck
Over 1,400 MP3s
MP3s both with individual vocabulary words and with example sentences
Bonus Chapter MP3s include the vocabulary word, each example sentence, and then the English translation [Designed to be listened to with or without the eBook]
Includes PDF, ePub, and MOBI Kindle eBook formats
Each kanji has furigana (small hiragana over the kanji)

122 pages [PDF]
---
Japanese Grammar for JLPT N5 covers the grammar needed to pass the Japanese Language Proficiency Test level N5. This is the easiest of the test levels and is suitable for beginners who have mastered hiragana.
Here's a sample of the audio for one of the grammar points:
BEGINNER LEVEL
Includes PDF, ePub, Sound Files, Anki Flashcard Deck

Download the sound files for every Japanese example sentence within. Link found on the last page.

Anki Flashcards for grammar sentences

Explanations in plain English with several examples per grammar point.

Most example sentences are broken down with a literal word-by-word translation to aid comprehension. 

Each kanji

 

has furigana

 

(small hiragana over the kanji)
167 pages [PDF] 
Bonus 12-page printable worksheet for practicing the grammar covered
---
Are you a beginner in Japanese and would like to improve your reading comprehension? Taking the Japanese Language Proficiency Test is a great way to set a goal for yourself, and goals help with motivation. Being motivated makes it easier to continue with Japanese.
Here's an example sound file for one of the stories.


Whether you are planning to take the Japanese Language Proficiency Test N5 (the easiest level) or would just like to improve your reading ability, this book will help.
BEGINNER LEVEL
Includes PDF, ePub, and Sound Files

Includes the sound files for every Japanese example sentence within

123 pages [PDF - Recently updated!]
---


This bundle offers an easy-to-learn approach to the most useful kanji, perfect for those taking the JLPT N5 or starting out on learning Japanese. Plus, the MP3s and PDFs are included at no extra cost for a comprehensive learning experience.
Here's an example of the sound files for the 父 (father) entry:
Are you up for the challenge? Just a few hundred kanji can open the door to understanding most of what's written in Japanese - and this book will provide you with the most important of them. Very few non-natives have grasped kanji - could you be the next one?

Discover common readings, helpful jukugo combos & understand usage with an example for each kanji. Get ready to hear the 103 sound files & learn as you listen. Plus, a PDF copy lets you review on any device.


BEGINNER LEVEL
Includes PDF, ePub, Sound Files, Anki Flashcard Decks

103 essential kanji as found on the JLPT N5 test

Sound Files of all the readings and examples found in the book

Mnemonic and helpful comments throughout

Every kanji has its correct stroke order shown

Each kanji has multiple examples and an example sentence showing usage

115 pages
Two Anki flashcard decks to practice the kanji and the example sentences using the kanji
124 kanji writing practice pad with stroke orders and plenty of room for writing practice
---
This guide helps to practice JLPT N5 grammar, vocab, and reading. We mix and match words and show construction rules for each grammar pattern to give you an in-depth understanding of the form.
BEGINNER LEVEL
Includes PDF, ePub, and Sound Files
Sound files of all the Japanese examples
120 pages [PDF]
---
BONUS PRACTICE TEST

Test yourself with the 45-page PDF practice test, answer key, & audio files to pinpoint any areas you need to focus on.

ありがとうございます--and here's to your Japanese!
Please Note:
This is the digital version of the books. There will be NO shipping charges since nothing will be shipped :)

You will receive a Dropbox link which can be accessed from any device (phone, tablet, or computer) instantly. If you are on a computer, you can download it all by clicking on the Download button at the top right.
You do not need to have a Dropbox account to access or download the files. 
If you don't see the email after order, please check your spam folder or email us for support.
Easy to follow along
I recommend having a structured learning before going over these but these were easy to follow along and get a feel for the actual test. Definitely with the purchase!
Thank you for your feedback! We're glad you found the materials easy to follow and helpful in preparing for the JLPT N5.
Helpful
Super easy to follow/easy to use
Thanks for the feedback! We're glad you're finding the bundle helpful. Let us know if you have any questions.
GeorgeAmol Review
Well-structured book, useful CD with clearly registered dialogs; I hope that it will be helpful to the N5 Japanese Language Proficiency Exam.
I hope it helps with the test!