Map of Japan Shitajiki Pencil Board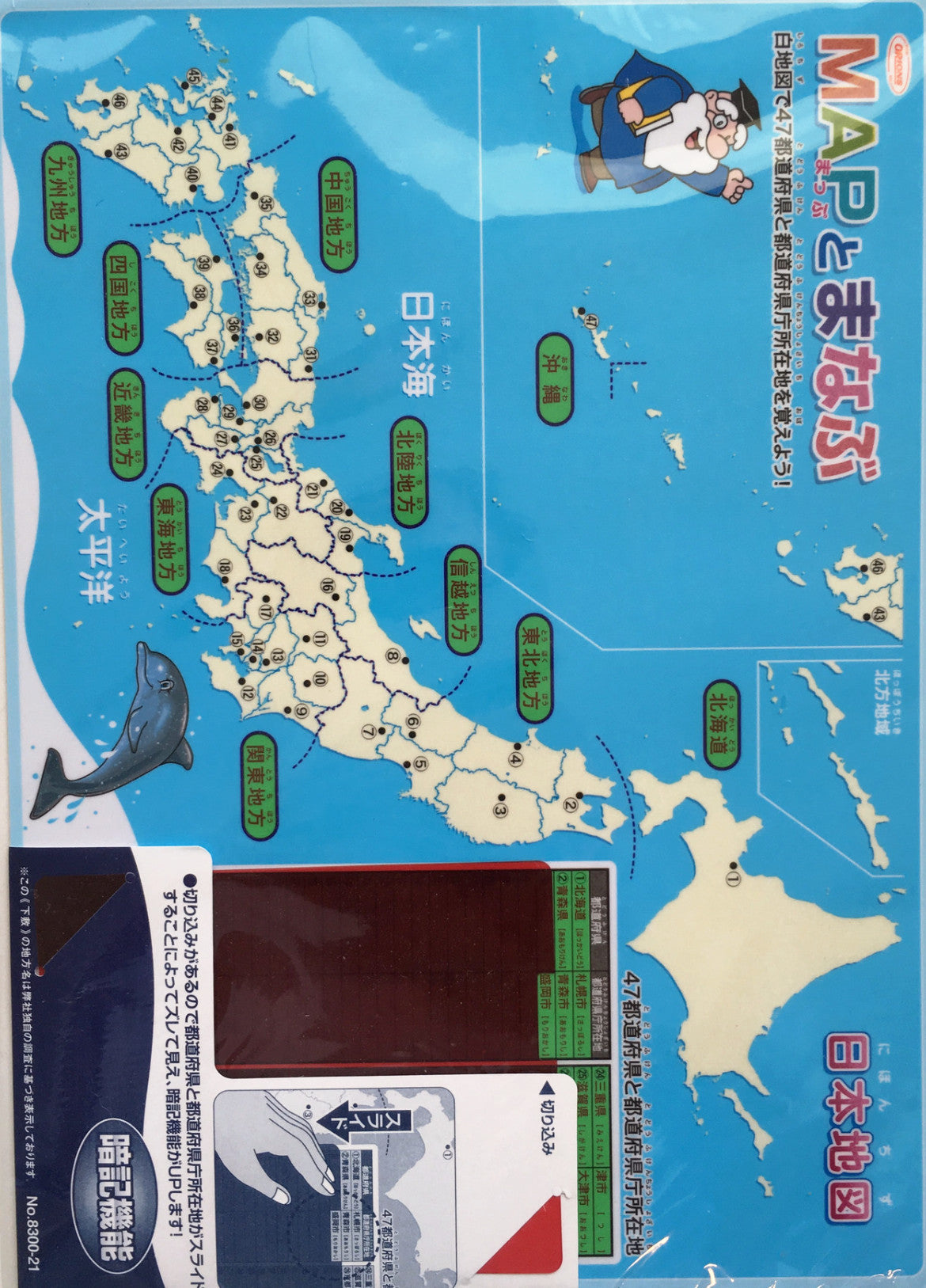 A shitajiki is a portable hard surface to write on that Japanese students often used to keep their work neat. This shitajiki has a map of Japan on a convenient pencil board.
But it's more!
It also has a chart listing the names of all the 47 prefectures of Japan. It also includes a red memory tool that hides the names and only reveals one section. This way, you can quiz yourself on the prefectures. While it is all in Japanese, all kanji have furigana.