Learn Japanese with Japanese History [Digital Download]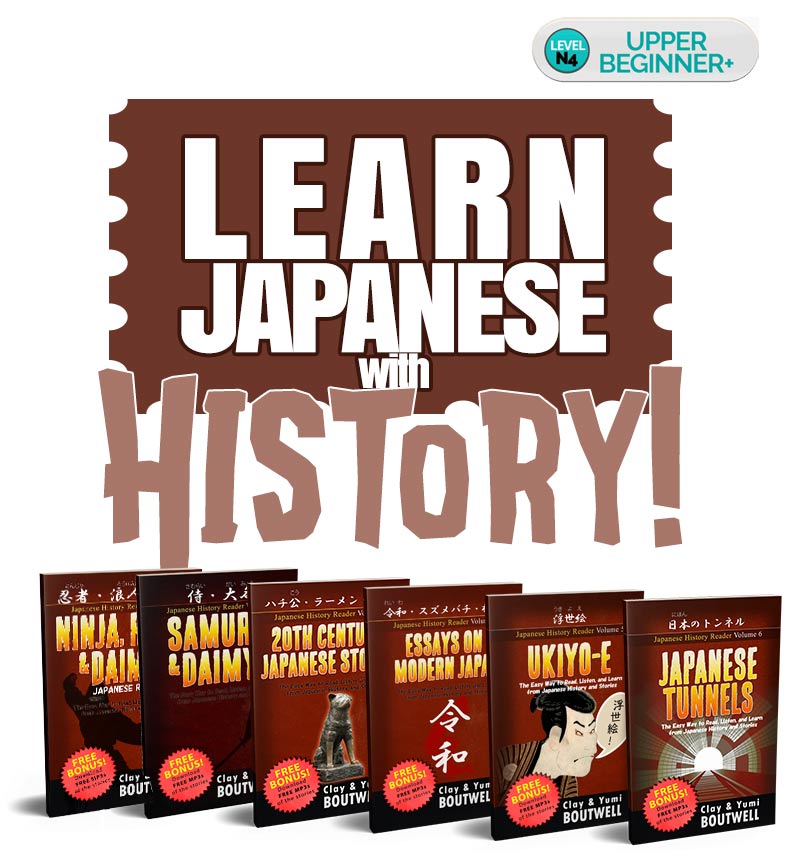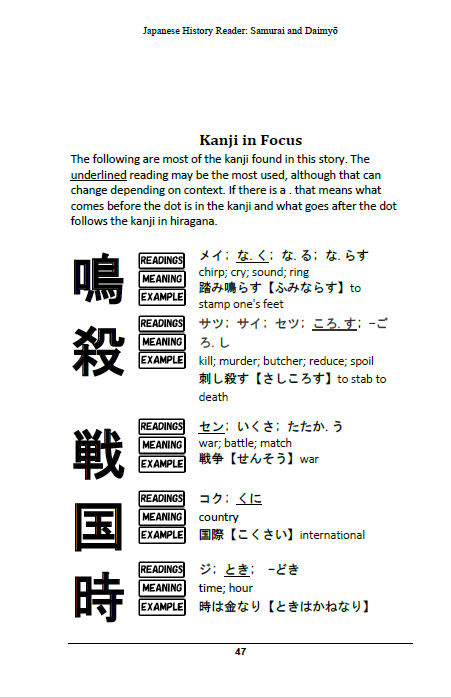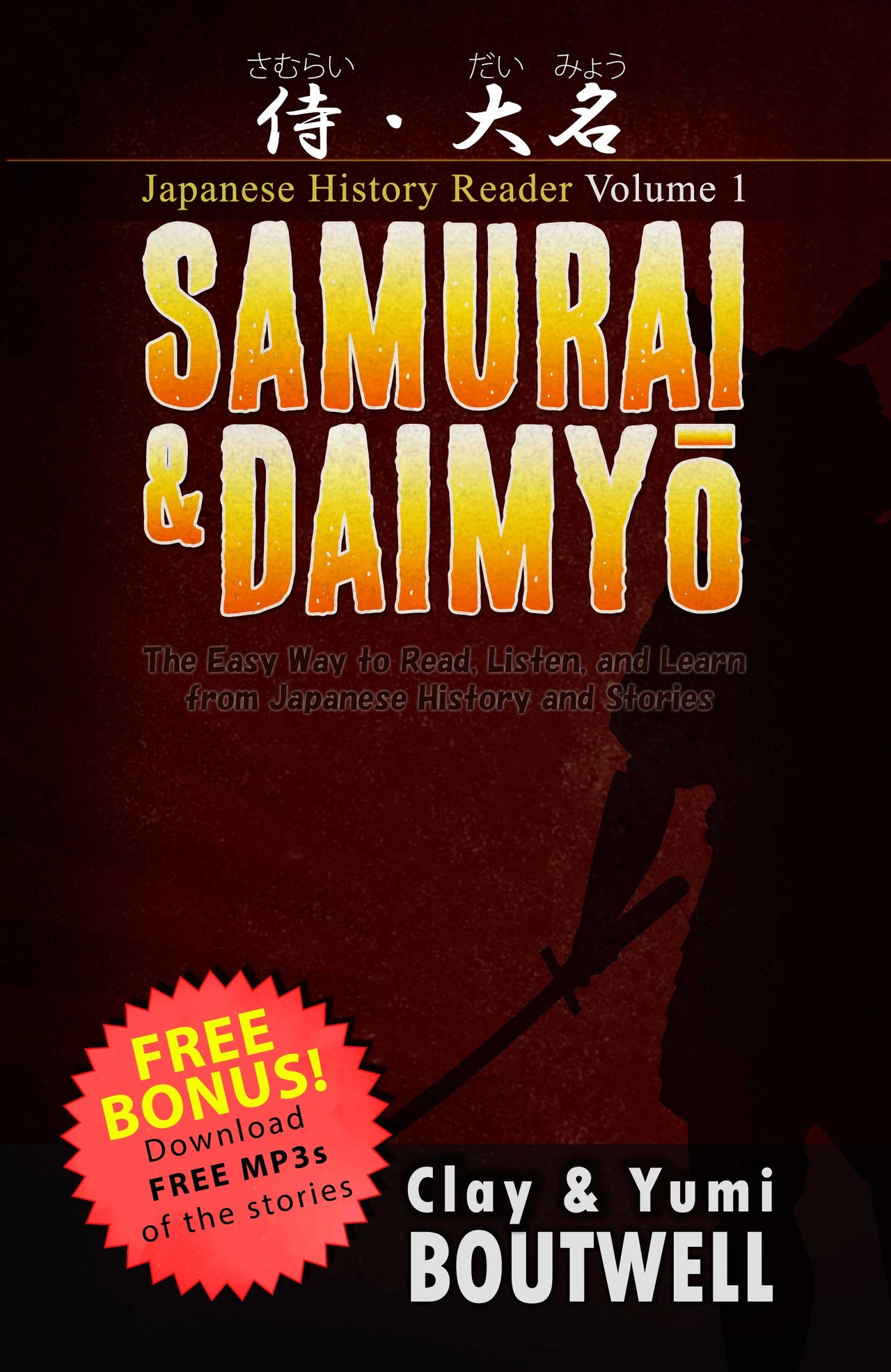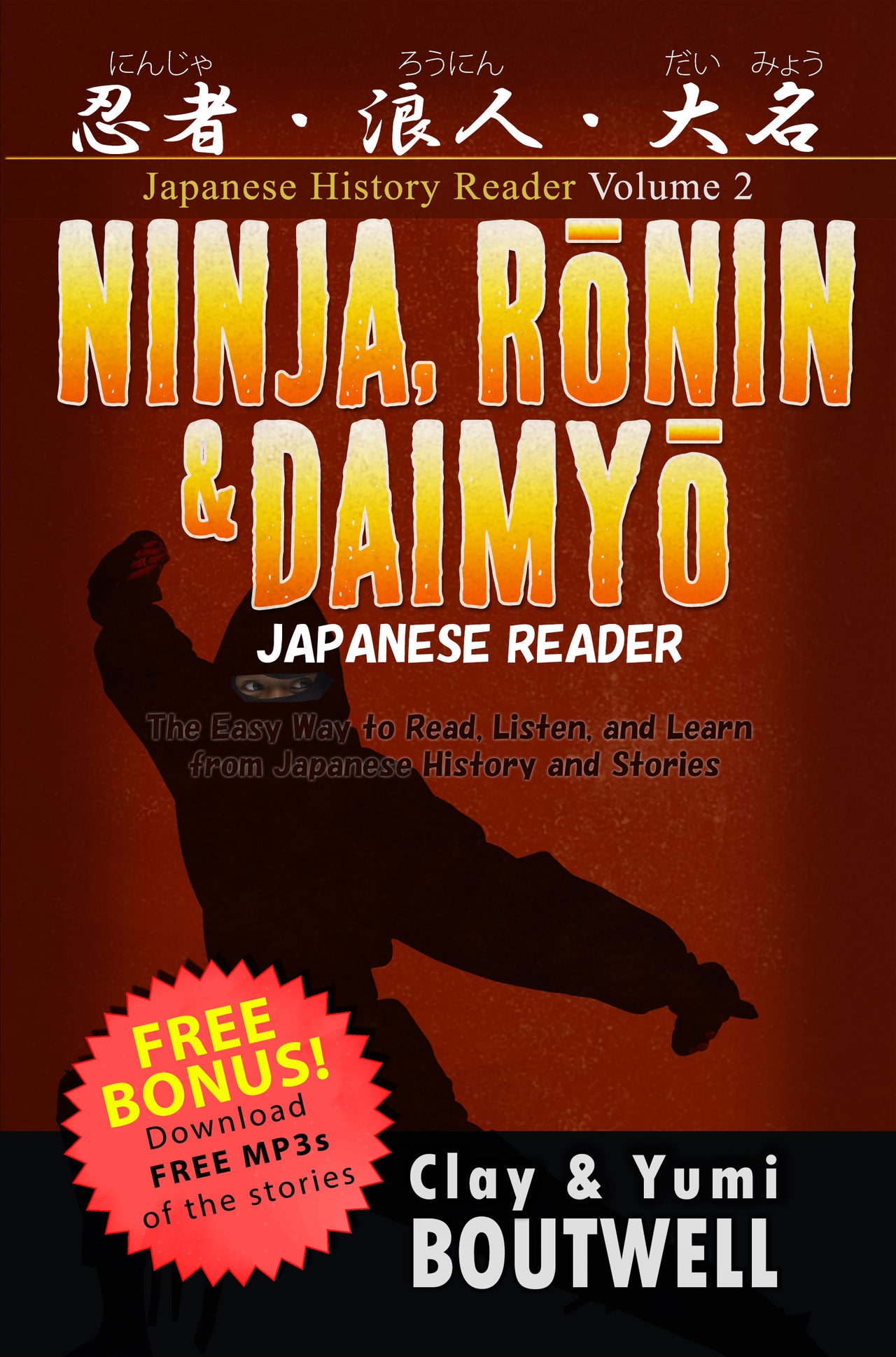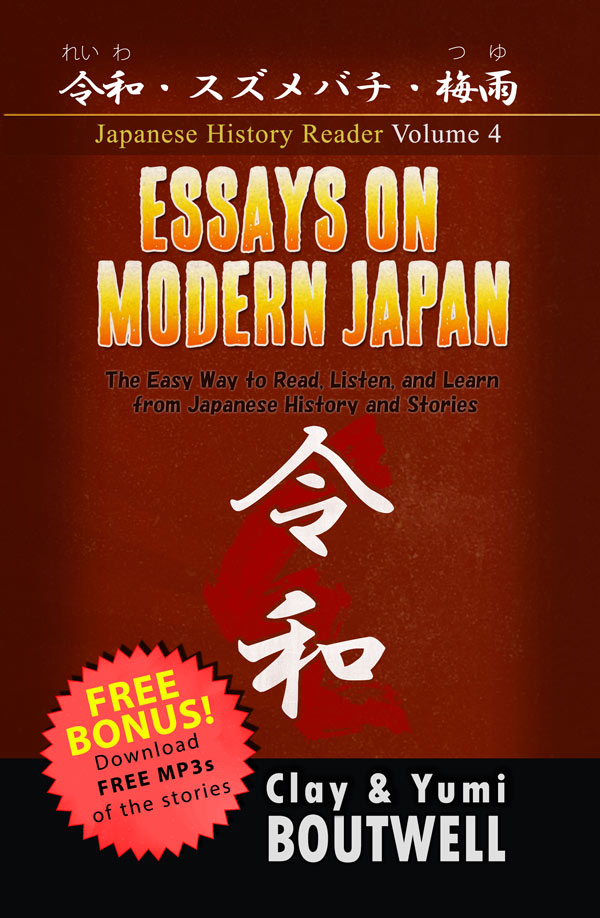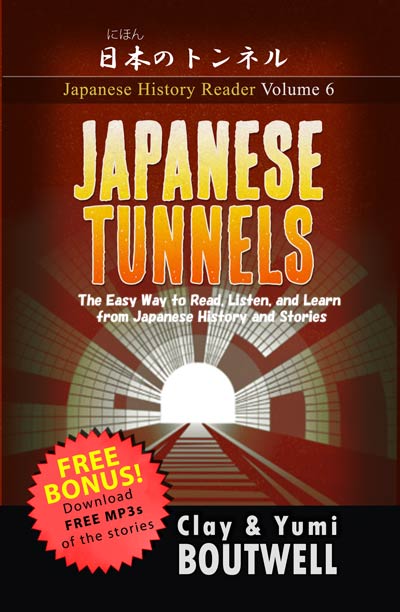 NEWLY UPDATED!
We've added Anki flashcard decks with sound and pitch accents.
NOTE: This 6-book self-paced learning Japanese study guide is ON SALE + FREE Lifetime updates! For a limited time, you will get this bundle for a very low price. We will increase its price when we add more content to it. But if you get this now, future content will be FREE FOREVER.

➡️ How to read the eBooks in your bundle? You may need to follow the steps outlined in our eBook guide

P.S. All our bundles have:
✅ Multiple formats (PDF, ePub, MP3s, plus many have Anki flashcard decks)
✅ One-time payment
✅ Discounted compared to buying individually on Amazon
✅ Free lifetime updates to this bundle
✅ Instant download gratification

****Satisfaction Guaranteed--seriously, if you aren't happy with it because it's too easy or difficult, just let us know and we'll swap it out with a bundle better suited for you.****
Would you like to read real Japanese while learning about Japanese history?
This series--currently 6 volumes--presents stories on Japanese history and culture. Like our Japanese fairy tale reader series, these eBooks break down every sentence with both vocabulary definitions and grammatical explanations. It also include MP3s of each story read both slowly and at normal speed.
Best of all, as we add more to this series, you will be able to get free updates. Buy now while the price is low!
We do not recommend this bundle for true beginners. If you are just starting out, please consider our beginner's bundle here.
Includes Volume 1, 2, 3, 4, 5, and 6
Eighteen Stories included:

 

(more will be added for no extra charge)
* The Three Warlords who Unified Japan [Includes an Anki flashcard deck]
* Sakamoto Ryoma, the Reformer [Includes an Anki flashcard deck]
* Miyamoto Musashi, Japan's Greatest Swordsman [Includes an Anki flashcard deck]
* All about Ninja
* The Tragic Story of the 47 Ronin
* Takeda Shingen, the Man who almost had it All
* The Loyal Dog, Hachiko
* Instant Ramen
* Kurosawa of the World
* Reiwa, a New Era
* Tsuyu, Japan's Rainy Season
* Japan's Giant Hornet
* Ukiyo-e Part I About Ukiyo-e
* Ukiyo-e Part II About the Artists
* Ukiyo-e Part III Influence on Western Art
* Tunnels in Japan
* The Blue Tunnel
* Seikan Tunnel
Includes two MP3s per story. One read normal speed and one slowly

All Japanese have furigana those starting out with kanji. (in the Running Gloss section)

Every sentence is broken down word-for-word and with explanation of the grammar.

The full story in Japanese only (without the running gloss) is also provided so you can practice reading without interruption.

Kanji in Focus covers the key kanji found in each essay

Finally, we have included a simple and mostly literal English translation for you to check your understanding (Don't cheat! Work through the Japanese first!).
 Audio Sample: A short normal speed reading followed by a slightly slower version (both are included for every story in the bundle.
While beginners to Japanese can get a lot from this, hiragana knowledge is required. Recommended for Upper Beginners to Intermediates. (JLPT N4 or N3 levels)
Learn about Japanese history and culture as you improve your vocabulary, reading, and listening comprehension.
Buy this bundle now and get ALL future volumes in this series FREE
Please Note:
This is the digital version of the books. There will be NO shipping charges since nothing will be shipped :)

You will receive a Dropbox link which can be accessed from any device (phone, tablet, or computer) instantly. If you are on a computer, you can download it all by clicking on the Download button at the top right.
You do not need to have a Dropbox account to access or download the files. 
If you don't see the email after order, please check your spam folder or email us for support.
Excellent support for advanced beginners and intermediate learners.
I have obtained the books as well as the online version. The files of the online version should be fine for anybody who is comfortable to study
from PDF files or similar formats. I prefer to read a book. The books are an excellent study tool even if somebody is weak on the vocabulary side.
All the parts of each sentence are explained in detail, before the full text is presented. This makes reading very easy. Another strong point are the
audio files, which contain all the texts read in a crisp and clear voice. Also these files are easily to understand. All together this package can only be
highly recommended.
Thank you so much for your kind words. :)
Awesome and fun as all your stories!
I read these stories already when they appeared in Makoto and love them! Great choice of topics! I wanted to have them as a bundle this time and go through them again since my Japanese improved since then. I especially love the Takeda Shingen chapter. Have been loving all your texts since I read your fist story, Hikoichi. Thanks for your great work! Big fan!
Yokodekimashita! Sugoi!
Very impressed with the pedagogical efforts here! The illustrations are of a familiar style seen all over Japan (ie feels like home in Akigawa). Loved the Warring States teaching on Kanji. Well done; very well done. All around superb materials at the perfect price point.
Extreme Haiku Sentiment Swing
I'm still digesting Episode 1. Slow learner. But what I've read so far is entertaining and educational. The haiku were a nice touch. Yeah, just kill the bird! See where that attitude gets you! I print the script and put the audio on a loop and take both with me on neighborhood walks. I can shadow the audio loud enough to help with pronunciation and, of course, learn some new vocabulary. Back home, I practice writing the kanji. Then I'll repeat that for the next episodes. There's a wealth of material in these books!
Really interesting
I'm a great fan on history and what a better way than to learn a language by reading up on the history of the country? These are a little advanced for me and the going is slow, but I'm enjoying them nonetheless and learning something new everyday.