Manga Girl's Sleepy Thoughts in Japanese White Mug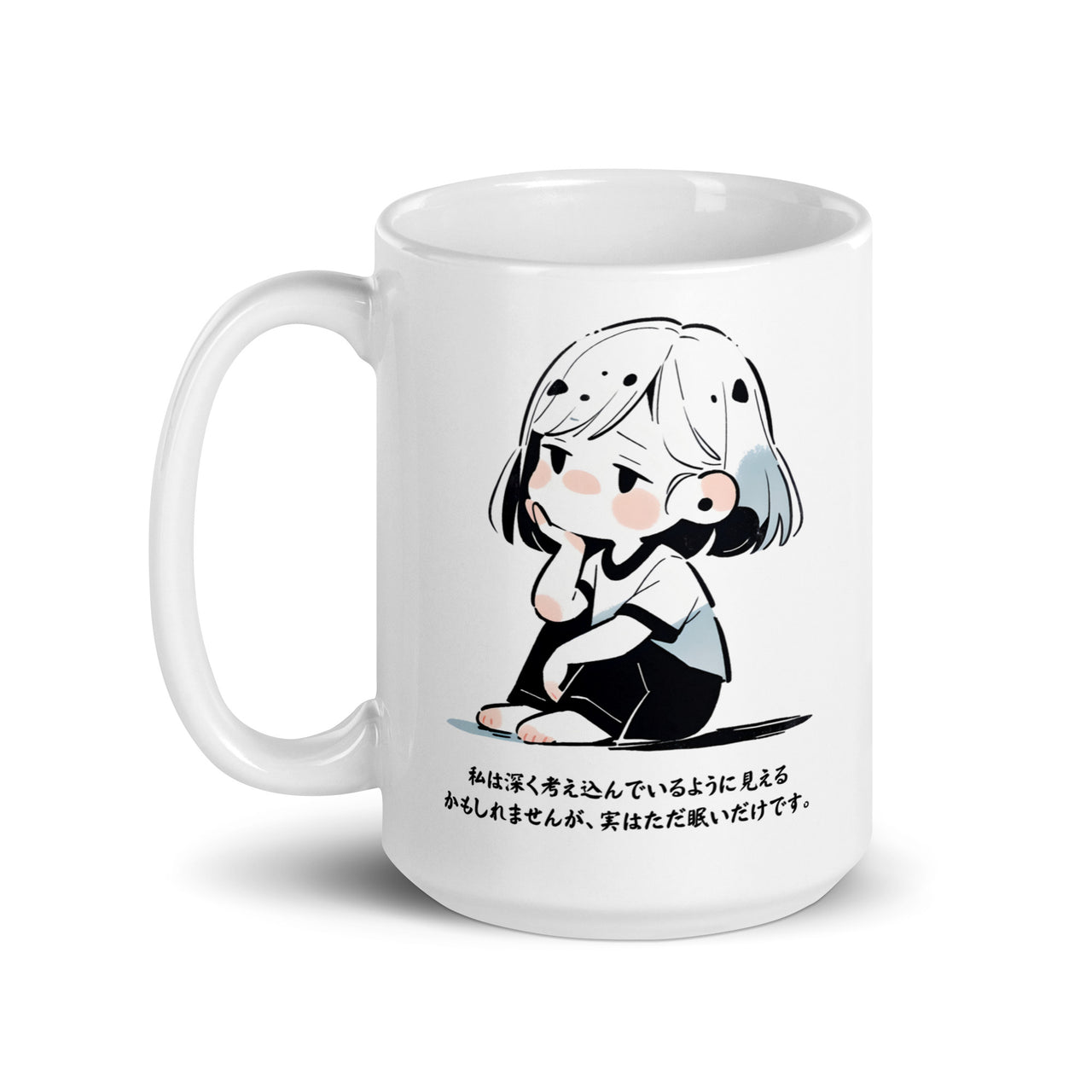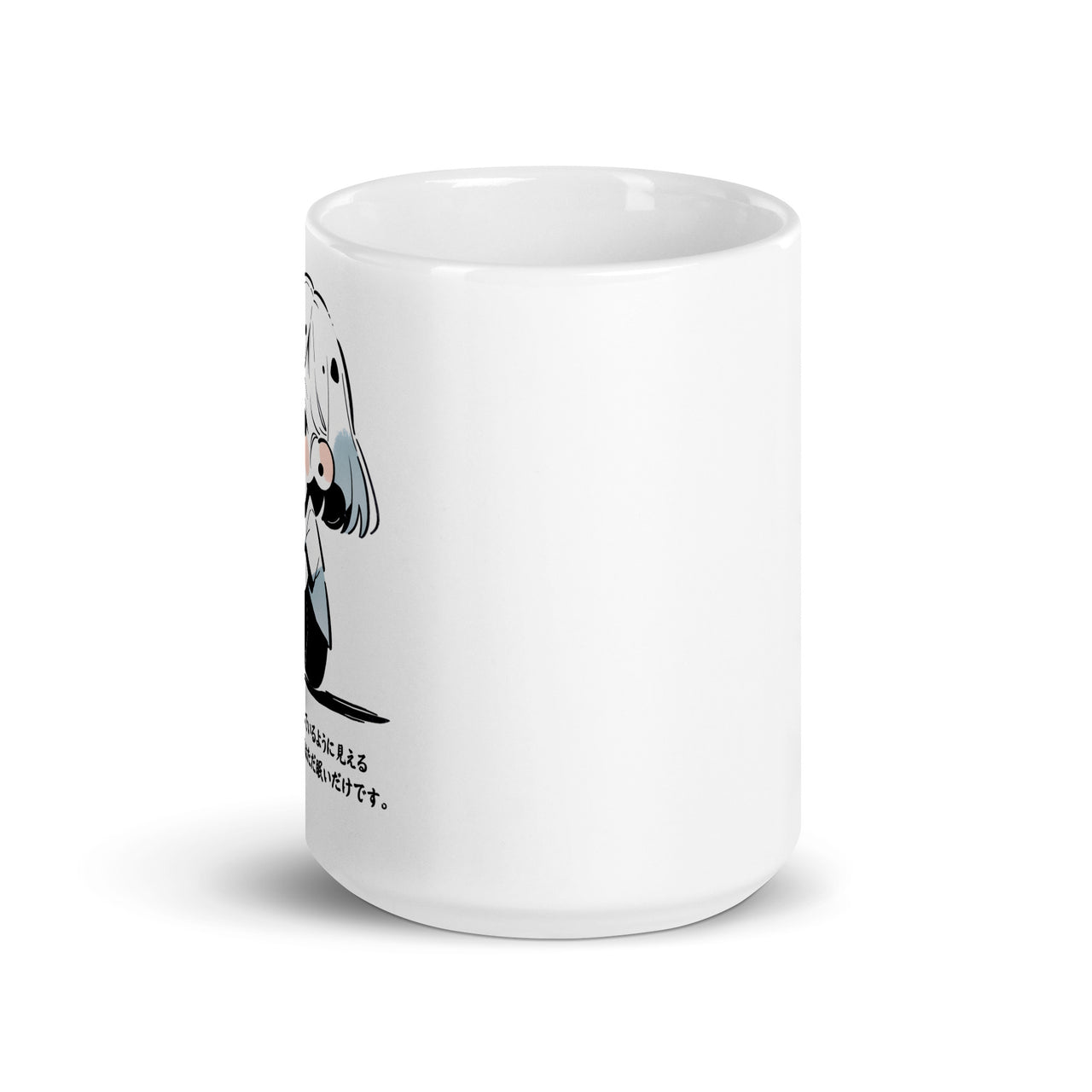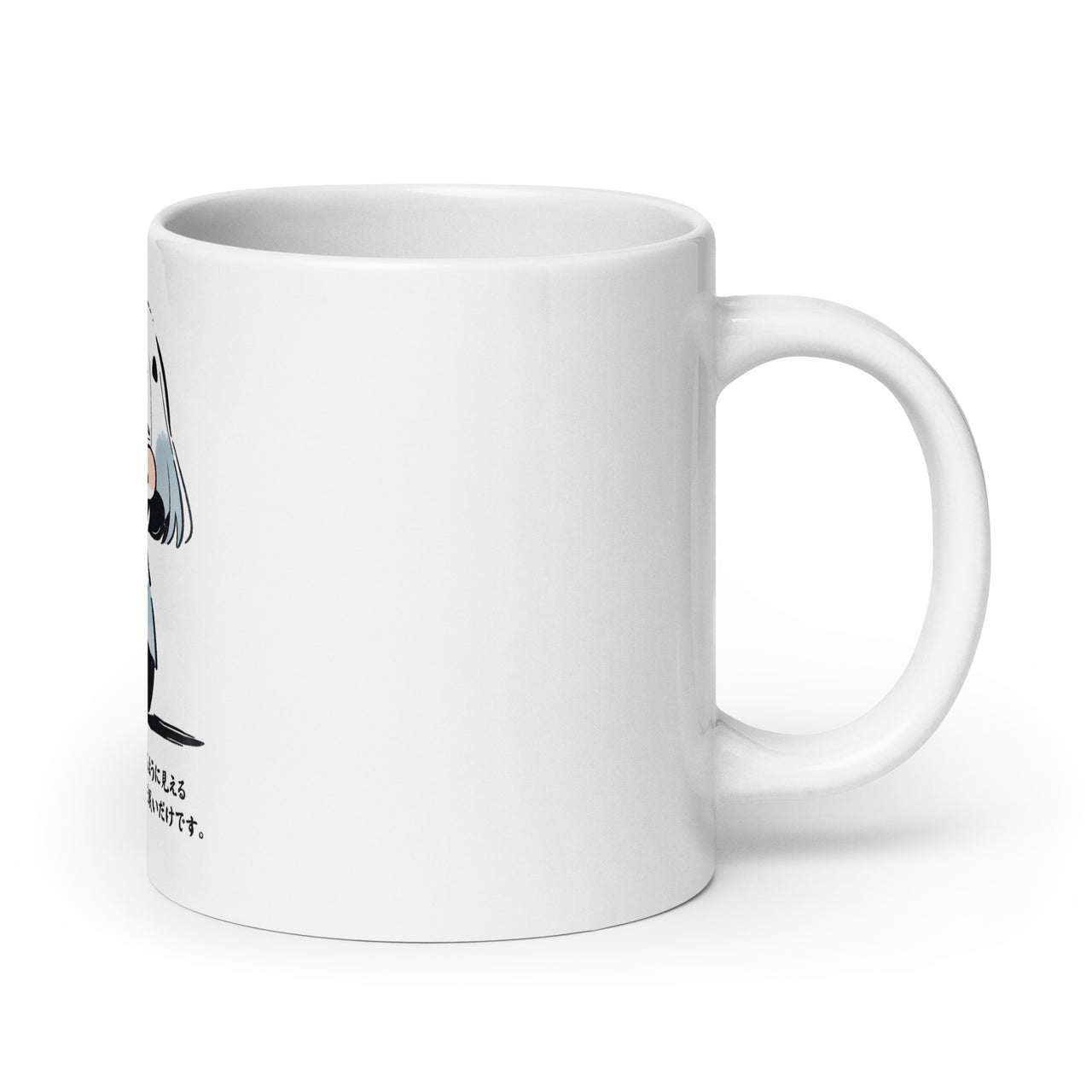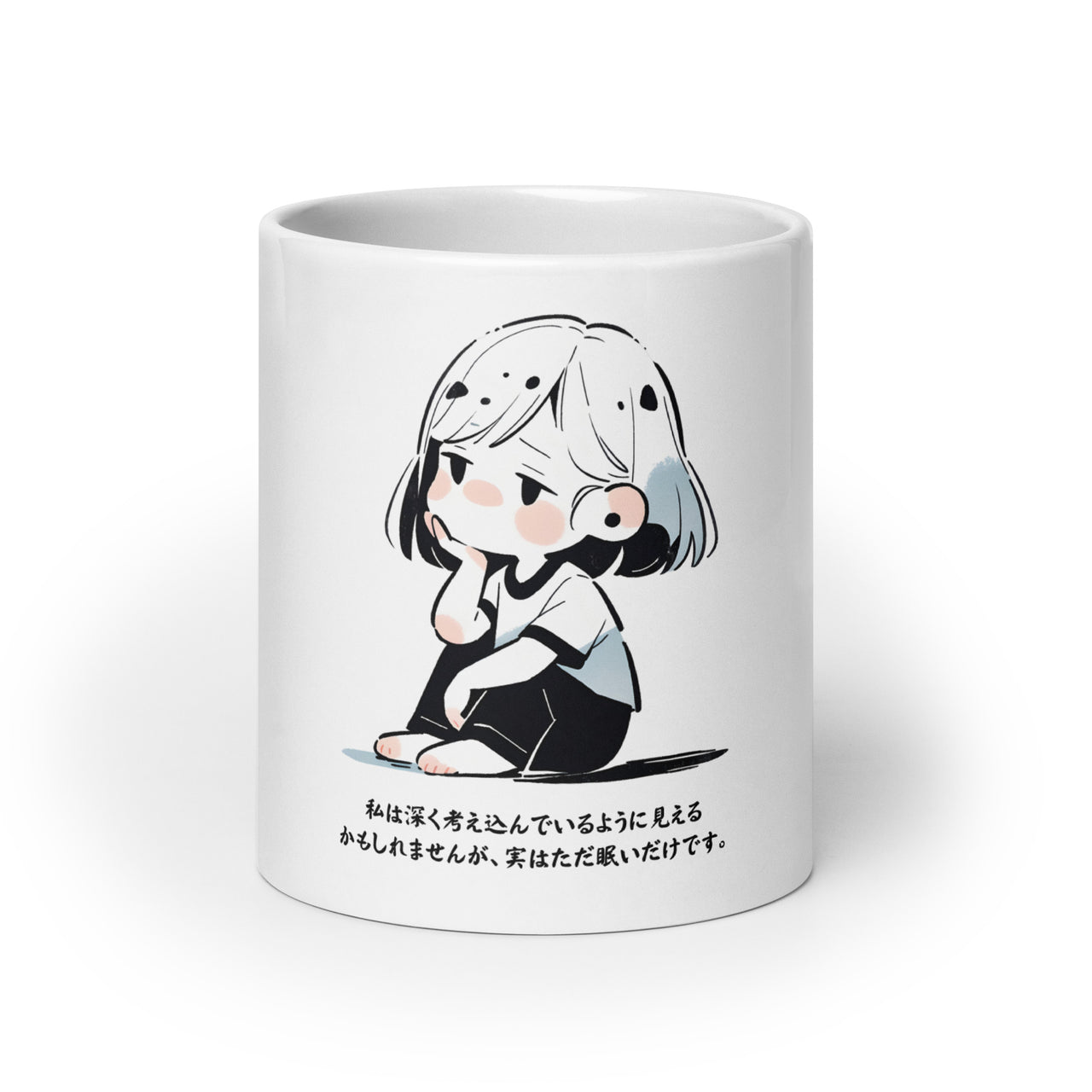 Dive into the duality of a manga girl's expression; while she appears to be deeply contemplative with a hand on her chin, her sleepy eyes reveal the truth. The accompanying Japanese text humorously conveys, 'I may look like I'm deep in thought, but actually, I'm just sleepy.'
The Japanese is:
I might look like I'm deep in thought, but I'm actually just sleepy.
Vocabulary:

私(わたし) I; me

は as for [this is the topic marker]

深(ふか)く deeply [Adverbial form of 深(ふか)い (deep)]

考(かんが)え込(こ)んでいる to be deeply thinking; engrossed in thought [Te-form of 考(かんが)え込(こ)む + いる (present progressive); 考(かんが)え - think (Stem form of 考(かんが)える (to think)) 込(こ)む - to go into; to put into (This auxiliary verb gives the nuance of going deeply into the action) So, 考(かんが)え込(こ)む is used when someone is not just thinking, but is deeply engrossed or involved in the thinking process.]

ように like; as if [Indicates a semblance or appearance of the preceding action]

見(み)える to appear; to seem [Potential form of 見(み)る (to see)]

かもしれません might be; perhaps; may be [Expresses uncertainty]

が but; however [Conjunction indicating contrast]

実(じつ)は actually; in reality [A phrase that reveals some truth or actual condition]

ただ just; merely [Used to highlight the simplicity or single nature of something]

眠(ねむ)い sleepy; drowsy

だけ only; just [Indicates limitation]

です is; are [Polite ending particle]
 

• Ceramic
• 11 oz mug dimensions: 3.8″ (9.6 cm) in height, 3.2″ (8.2 cm) in diameter
• 15 oz mug dimensions: 4.7″ (11.9 cm) in height, 3.3″ (8.5 cm) in diameter
• 20 oz mug dimensions: 4.3″ (10.9 cm) in height, 3.7″ (9.3 cm) in diameter
• Dishwasher and microwave safe
• Blank product sourced from China

This product is made especially for you as soon as you place an order, which is why it takes us a bit longer to deliver it to you. Making products on demand instead of in bulk helps reduce overproduction, so thank you for making thoughtful purchasing decisions!