LIMITED TIME OFFER: Makoto Magazine Issues 1-50 Bundle [DIGITAL]
$ 99.00
$ 200.00
-51% OFF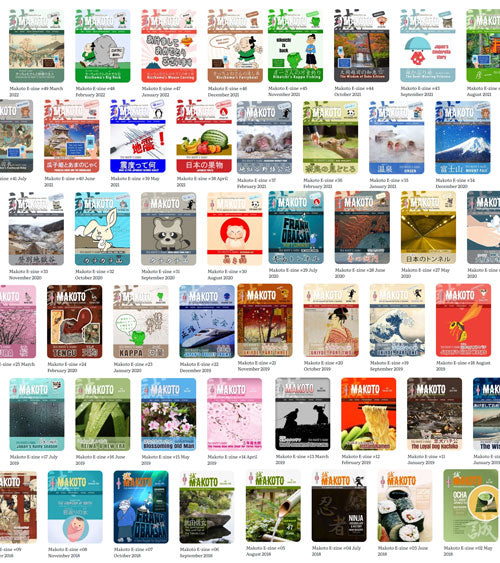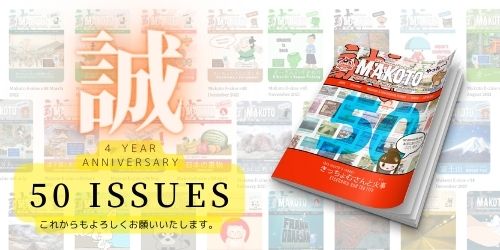 Makoto E-Zine series #1-50 Digital Bundle
Recommended for beginners and lower intermediates of Japanese.
LIMITED TIME OFFER 
Get the first 50 Makoto issues published for half price. This is the lowest price we've ever offered Makoto back issues.

That's only $99 (or $2 per issue) for 50 jam-packed magazines for learners of Japanese. The cover price is $4 per issue which makes this bundle a $200 value.
But wait! If you are a Makoto+ member, you get all 50 issues for only $49. That's just under a dollar per issue. (Log into your members area for the coupon to use at checkout: Samurai members area and Shogun members area)
Preview the 50th issue with this video: (This bundle includes issues 1-50)
This bundle includes:
All 50 issues in a downloadable digital format
Each issue includes: PDF, ePub, Kindle MOBI, and MP3 sound files
Each issue includes a beginner story, an intermediate story, as well as articles on Japanese culture, geography, kanji, slang, etymology, vocabulary, and much more.
If you already have a lot of back issues, check out our also discounted Makoto bundles here.

This offer will be removed soon, so grab it while you can.
 Buy now and start reading in seconds.
Una raccolta conveniente!
Ho iniziato da poco a studiare il giapponese, destinato a diventare la mia terza lingua dopo Italiano ed Inglese. Si tratta di una lingua completamente diversa, molto più semplice sotto alcuni aspetti e molto più complessa sotto altri. Trovo che Makoto+ sia un'ottima rivista per approfondire sia i contenuti linguistici che gli aspetti culturali del Giappone. Consiglio sicuramente questa raccolta