Makoto Magazine #69 - All the Fun Japanese Not Found in Textbooks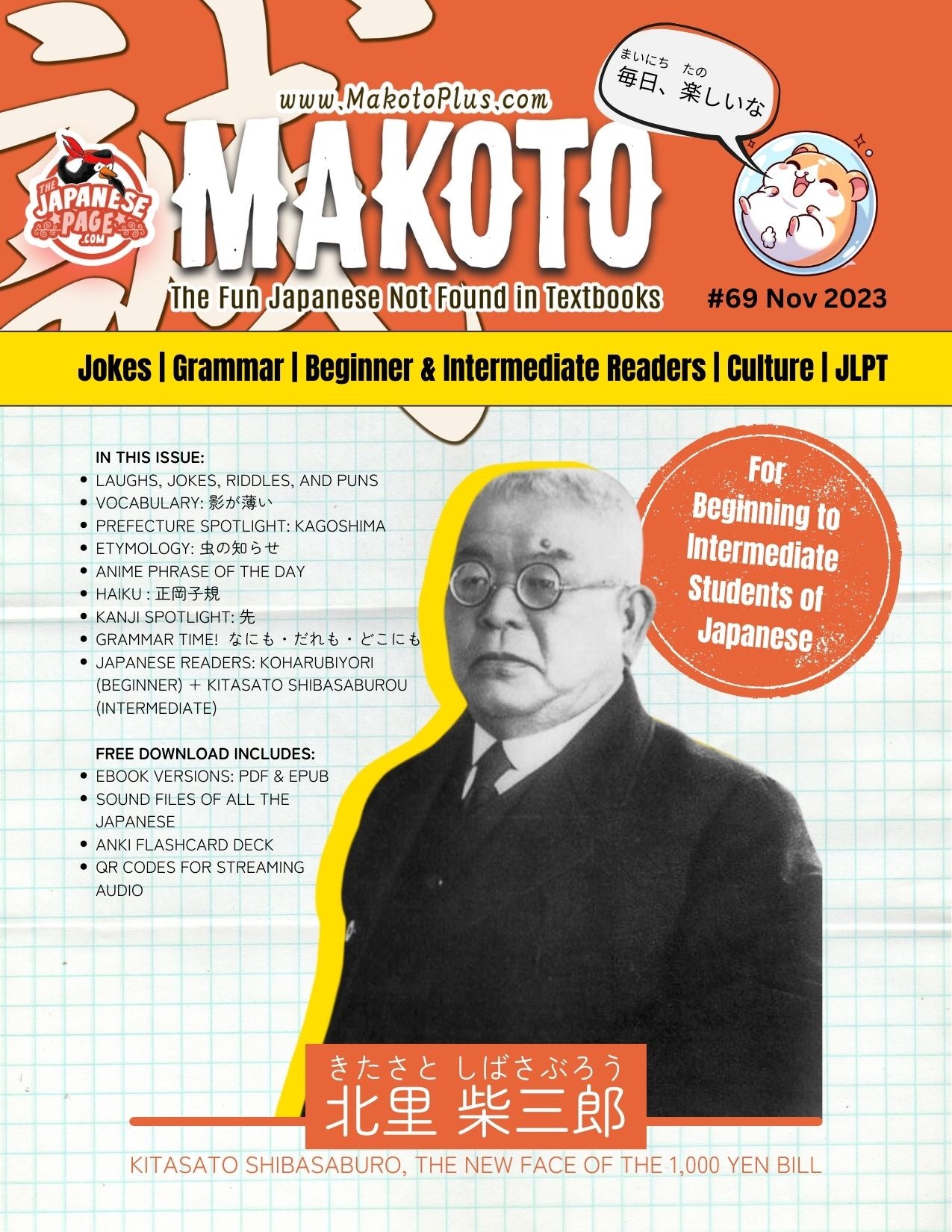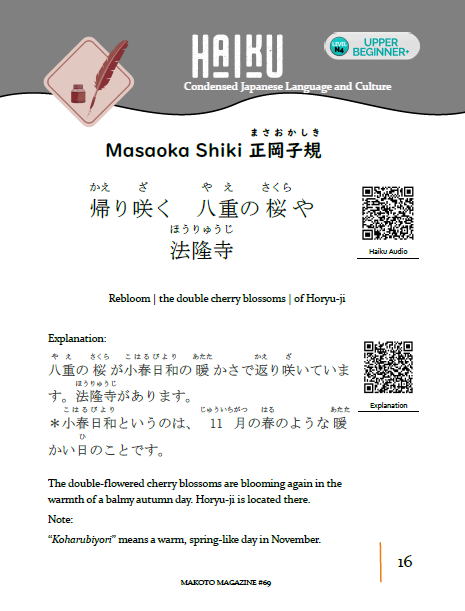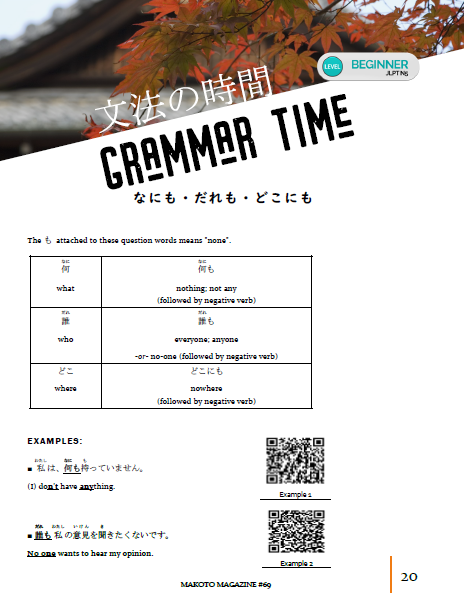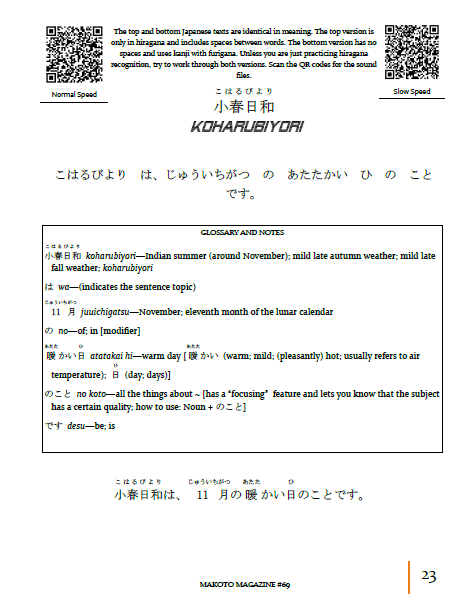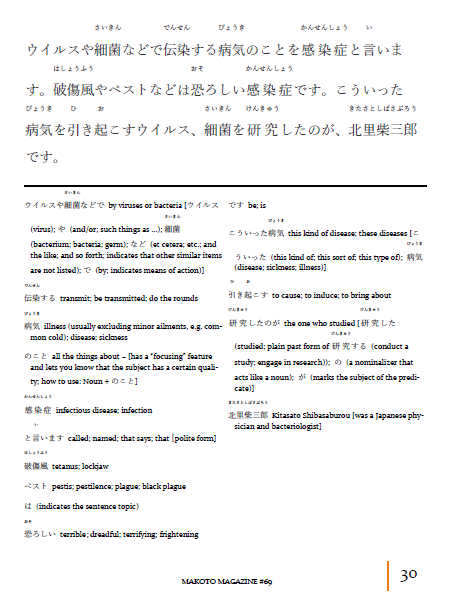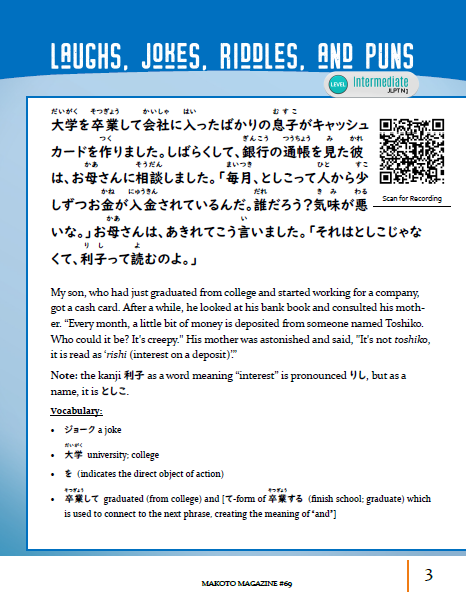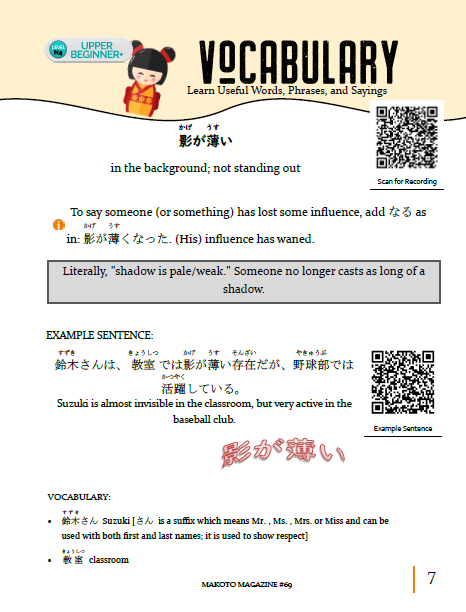 Makoto E-Zine series #68
Recommended for beginner to intermediate learners of Japanese.
➡️ How to read the eBooks: You may need to follow the steps outlined in our eBook guide.
Page Count: 50 Pages
Formats: Download the PDF and ePub for No Extra Charge
Audio: 19 High-Quality Sound Files
Interactive Learning: Scan QR Codes for Quick Access to Sound Files
Exclusive Bonus: Free Anki Flashcard Deck (Tailored for this issue's main story)
❝Makoto is a great magazine for not only learning the Japanese language, but it also features articles about Japanese culture and food as well. Furthermore it holds lots of info about places of interest that one should visit when traveling in Japan.❞
🔊 Now Featuring QR Codes for Instant Audio Playback! Scan the QR codes peppered throughout the magazine and hear the accompanying sound files instantly! A complete immersion experience at your fingertips.
🎁 FREE Sound Files & Anki Flashcards Each issue comes with free sound files of all the Japanese examples read by a native Japanese speaker. Plus, download a free Anki flashcard deck to help solidify your vocabulary of the main story. All freebies can be accessed through the download link on the last page.
You can get this issue at a discounted price by subscribing Makoto+:

Discover the Fun Side of Japanese Not Covered in Textbooks. If you enjoy our readers and lessons, you'll absolutely love Makoto, the e-zine packed with insightful articles on kanji, culture, idioms, proverbs, geography, history, etymology, JLPT tips, and Japanese trivia. Additionally, each issue features two brand-new stories or essays, complete with newly recorded high-quality sound files available for download at no extra cost.

In This Issue
Makoto E-Zine series #69
Recommended for beginners and lower intermediates of Japanese.
50 Pages  2 eBook Formats  19 Sound Files  Scan QR Codes for Quick Access to Sound Files  Free Anki Flashcard Deck (for this issue's main story)
IN THIS ISSUE: November 2023
Fun and Games: Laughs, Jokes, Riddles, and Puns
Vocabulary Corner: 影が薄い
Explore Japan: Prefecture Spotlight on Kagoshima
Word Origins: Etymology of 虫の知らせ
Pop Culture: Anime Phrase of the Day
Poetic Inspirations: Haiku by 正岡子規
Kanji Focus: 先
Grammar Workshop: なにも・だれも・どこにも
Japanese Reader: "Koharubiyori" for Beginners and "Kitasato Shibasaburou" for Intermediate learners
Buy now and start reading in seconds.
NOTE:
Digital and Print Versions are Available!

The print version is printed on demand and

can take up to two weeks to arrive

(usually sooner!). You'll also receive the digital version immediately after purchase.
If you choose digital version, you'll instantly get the download links in a minute after purchasing.
You do not need to have a Dropbox account to access or download the files. You will be able to instantly download all files on a PC or Mac (computer or laptop) and/or access any individual file on any of your mobile devices.
If you don't see the email after order, please check your spam folder or email us for support.