Learn Japanese with Stories Volume 18: Kicchomu's Big Rock [Paperback]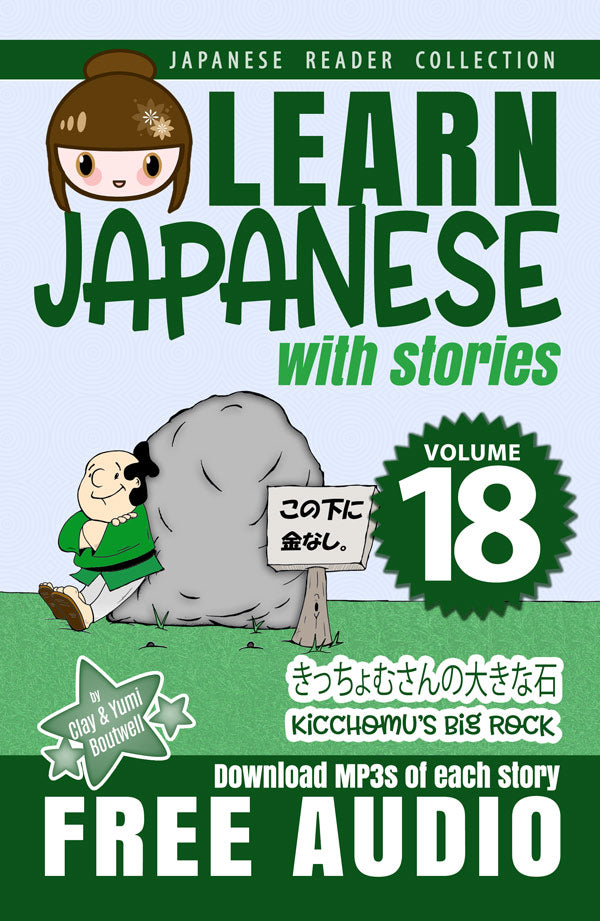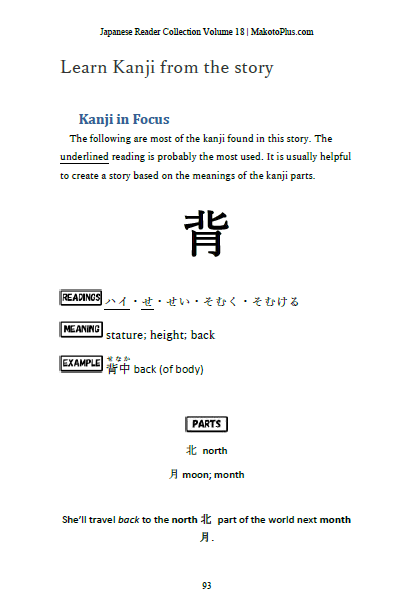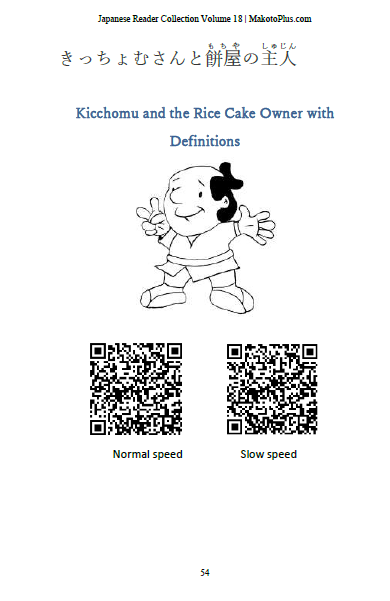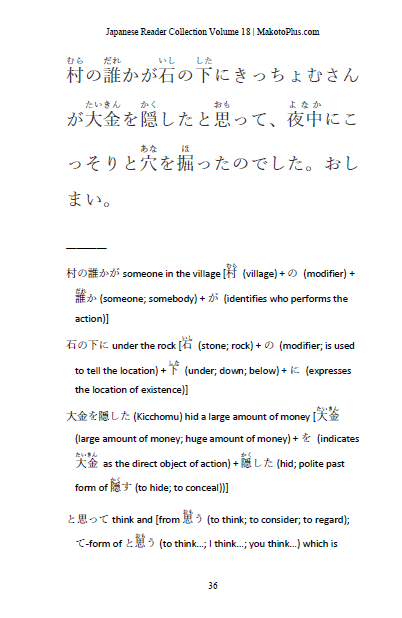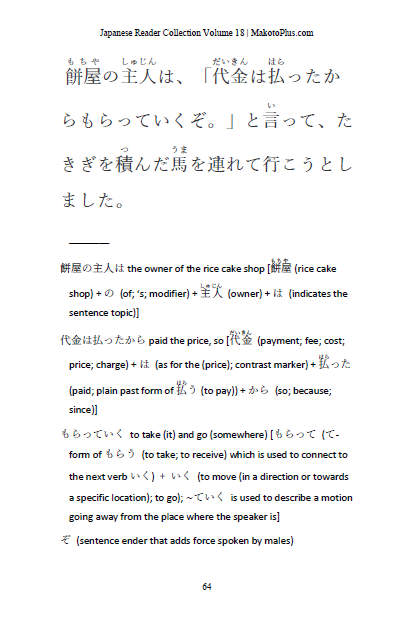 103 Pages | Includes Digital Files (Sound files and Anki deck) | 5.5 x 8.5 inch Paperback
This is a physical paperback which will be shipped to you. You'll also receive the digital files immediately after ordering.
Kicchomu is a character often found in Japanese folktales, but he actually existed. Or rather, the character is based on a historical figure.
This book contains two stories about Kicchomu. If you haven't read our other stories staring Kicchomu, you are in for a treat. In Kicchomu and the Big Rock, Kicchomu has a big problem. There's a big rock in his yard. Never fear! The ever clever Kicchomu has an idea how to get someone else dig it out for him.
In the second story, Kicchomu accidentally sells his horse to the rice cake shop owner. How does Kicchomu get the horse back? Read and find out.
103 Pages

For Upper Beginners to Intermediates
Sound file recordings of story both slow and normal speed for both stories

Anki deck with all the vocabulary in the stories
Recommended for upper beginners and lower intermediates of Japanese.

FREE PDF and MP3s of the stories read by a native Japanese speaker–download link found on the last page. Listen while reading to develop listening comprehension, reading skills, and building vocabulary.
 WHAT YOU GET:
 All vocabulary is defined in English under each paragraph

The full story just in Japanese is also provided so you can practice reading without interruption

An English translation is provided (but we encourage you to try the Japanese first)

Extensive grammar notes for both stories

Free Anki flashcard deck for the vocabulary

Best of all, download FREE MP3s of the story read by a native Japanese speech actress. (Link will be emailed to you after ordering - check your spam folder if you don't see it)