Kotowaza, Japanese Proverbs and Sayings [Paperback]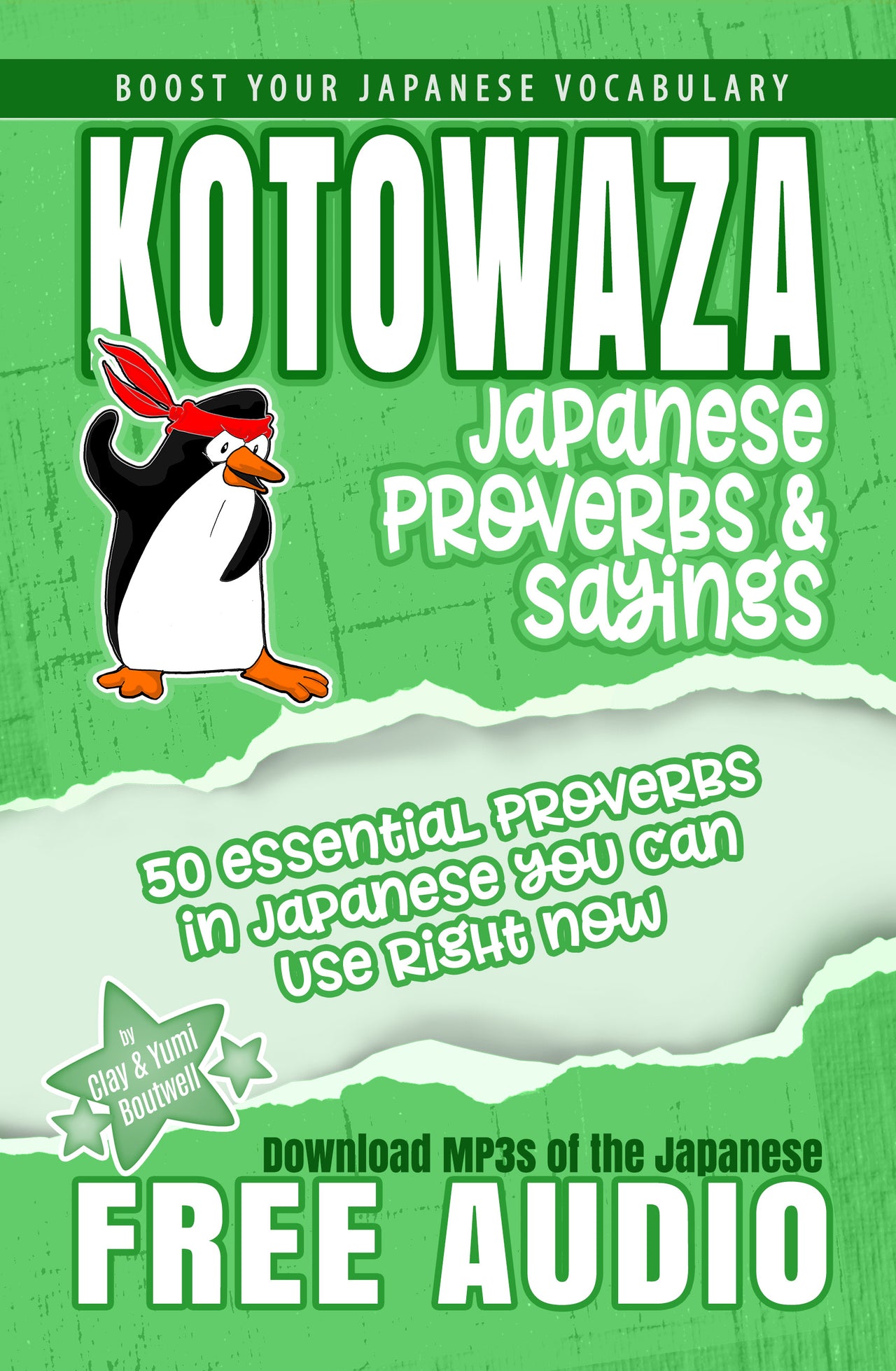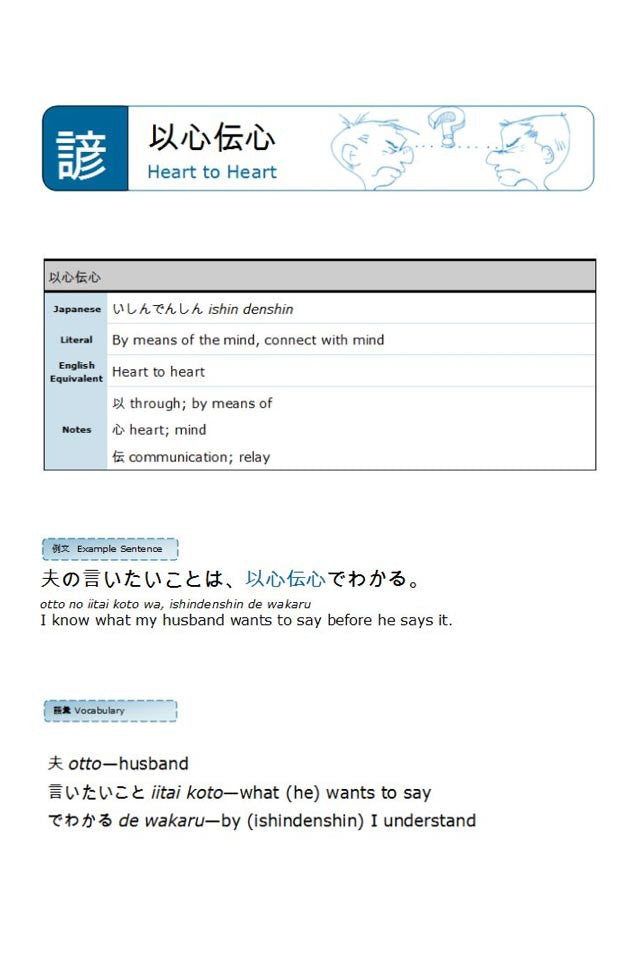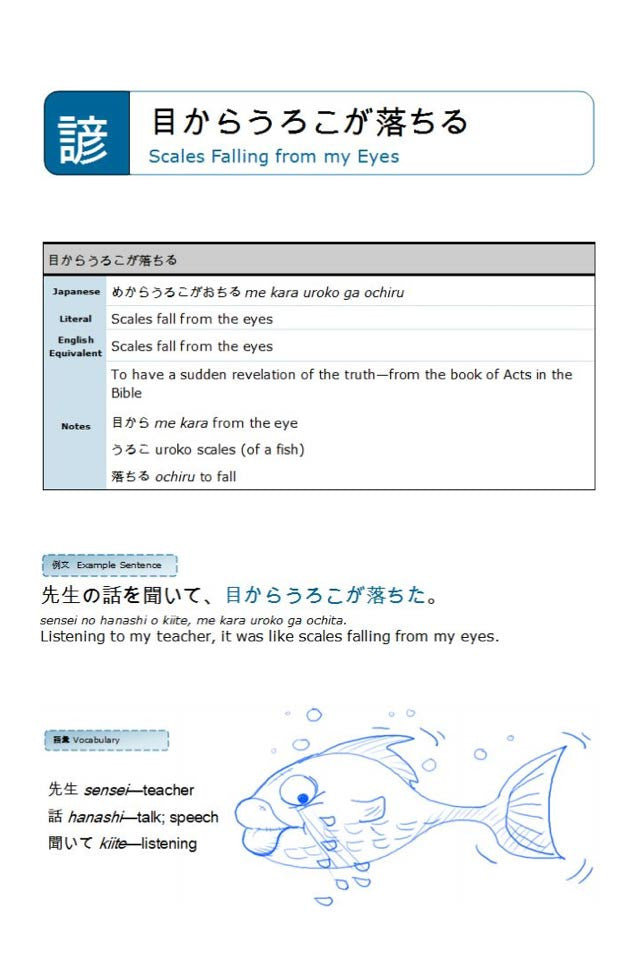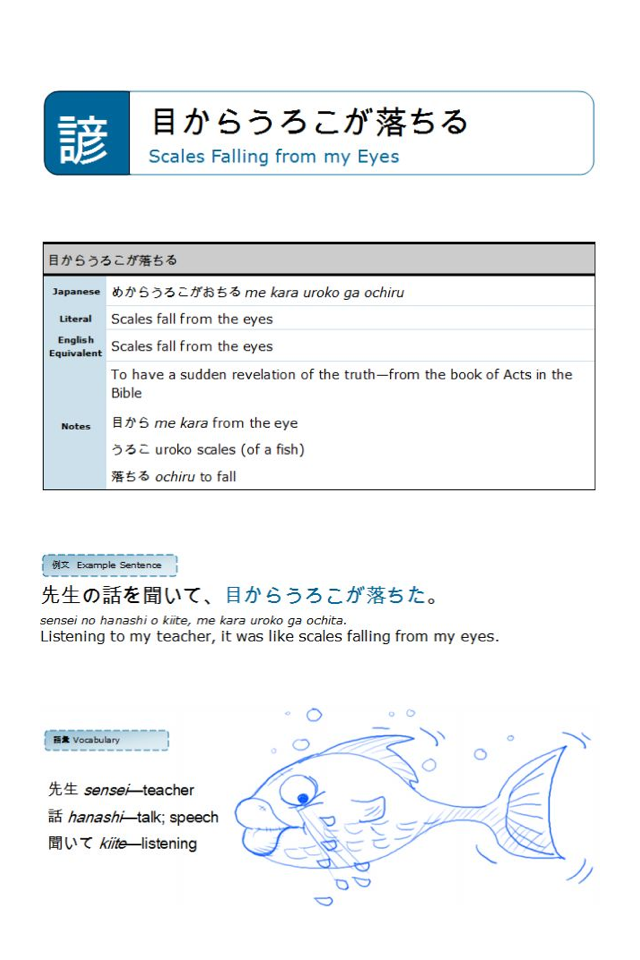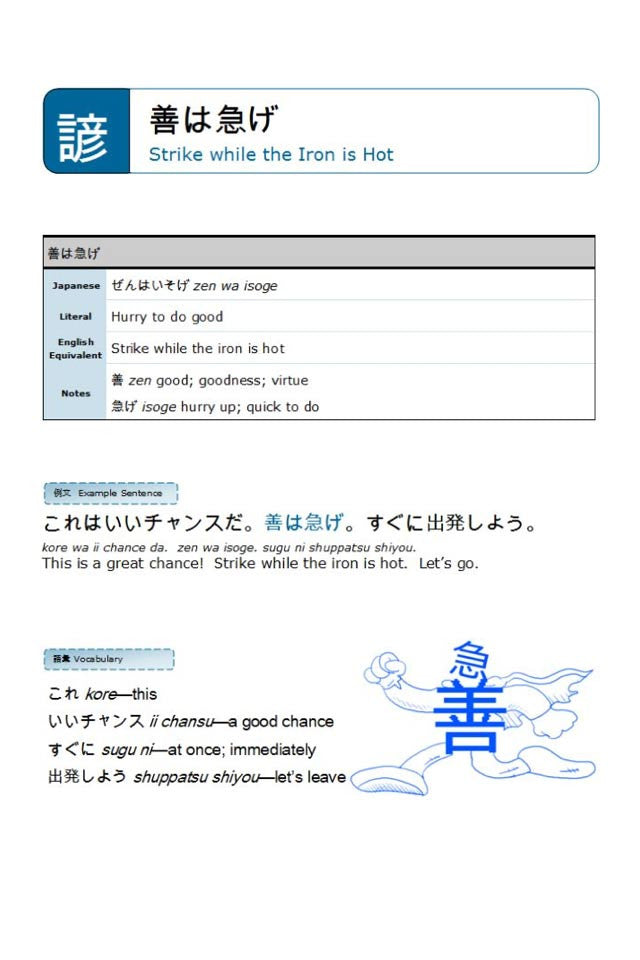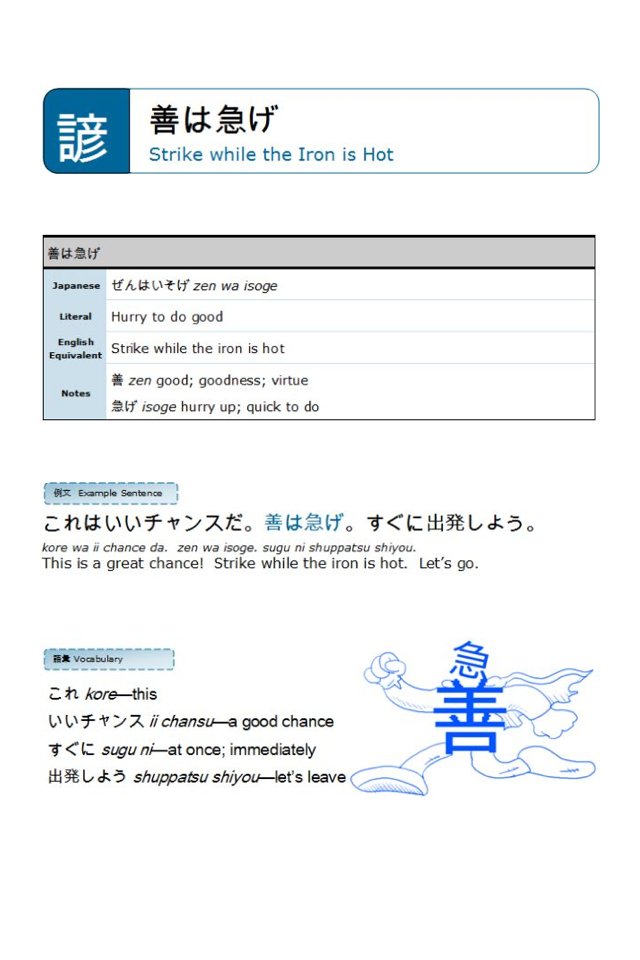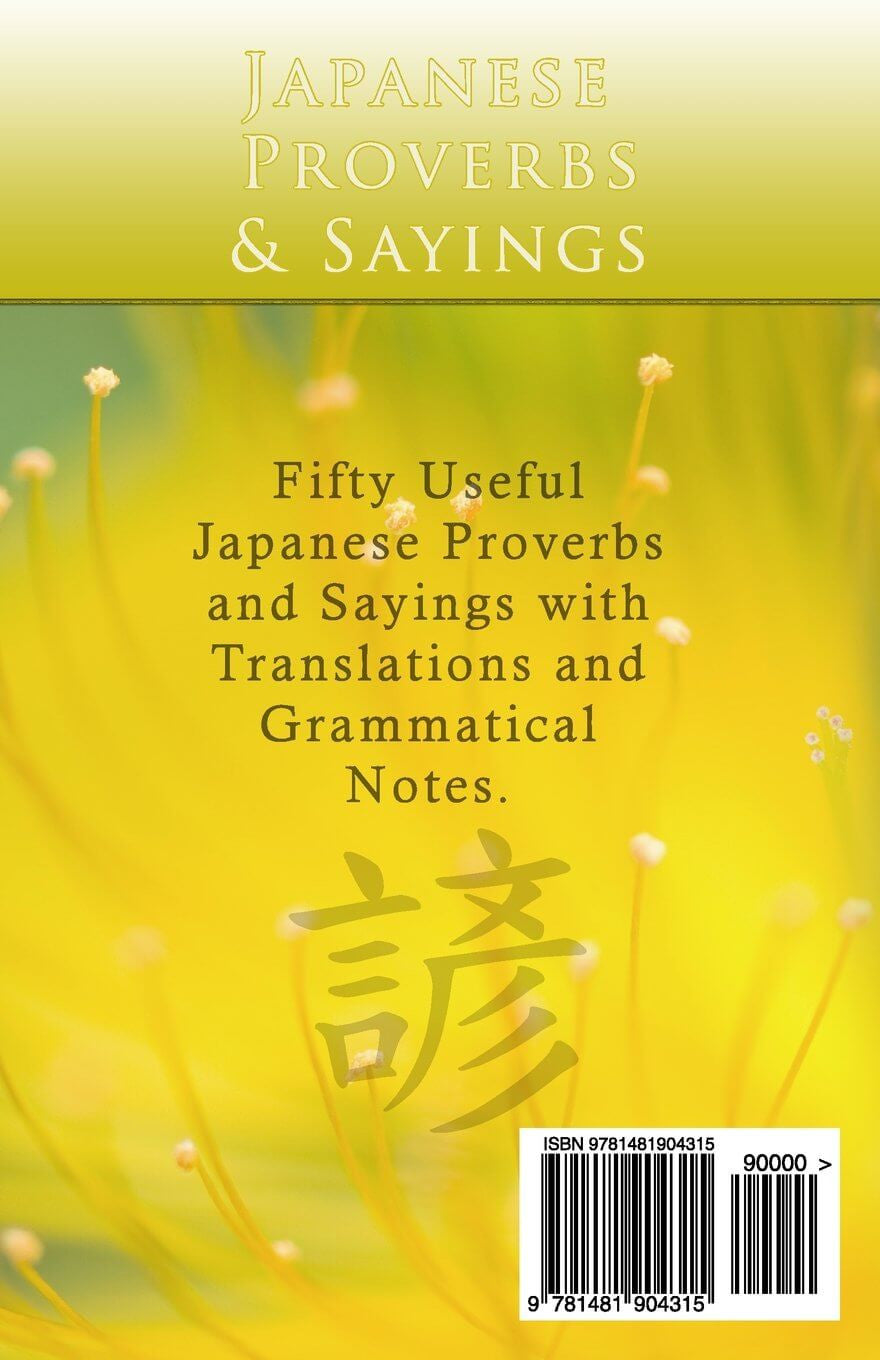 An AMAZING Value: The full 108-page book as an ebook + 150 sound files! This pack covers FIFTY of the most powerful and extremely useful Japanese proverbs with sound, examples, and explanations. Each example sentences has both a slow and regular speed version sound file.
An eBook in Flash for interactive study and listening
A 108 Page PDF (for printing or onscreen study)
A slow recording of each example sentence
A normal speed recording of each example sentence
Works with PCs or Macs
NEW! Includes Kindle and ePub formats for reading on any ebook reader
ePub works on Android devices with FBReader and possibly other EPUB book reader apps.
NEWLY REVISED: Now with a FREE download link including all MP3s of the proverbs and the example sentences (fast and slow recordings) + a PDF of the ebook to print.
Fifty Highly Useful Kotowaza–Japanese Proverbs with detailed explanations and illustrations. These proverbs represent some of the more useful Kotowaza heard in daily Japanese life. You'll notice them in movies, in writing, and most importantly spoken by friends and colleagues.
Knowing common Kotowaza will not only help you express your thoughts more clearly but can take your Japanese to a whole new level. 
Fifty Useful Proverbs

Literal English translations and similar English proverbs are given
Helpful notes explain grammar and background
An Example sentence shows how the proverb is used
Vocabulary defined for every Japanese word
For Beginners up
FREE MP3s (download link found on the last page)
Please note: you will receive a zip file which must be opened with a PC or Mac. Later, you can send the files to your phone or tablet.