Japanese Sentence Practice for JLPT N4-Master the Japanese Language Proficiency Test N4 [Paperback]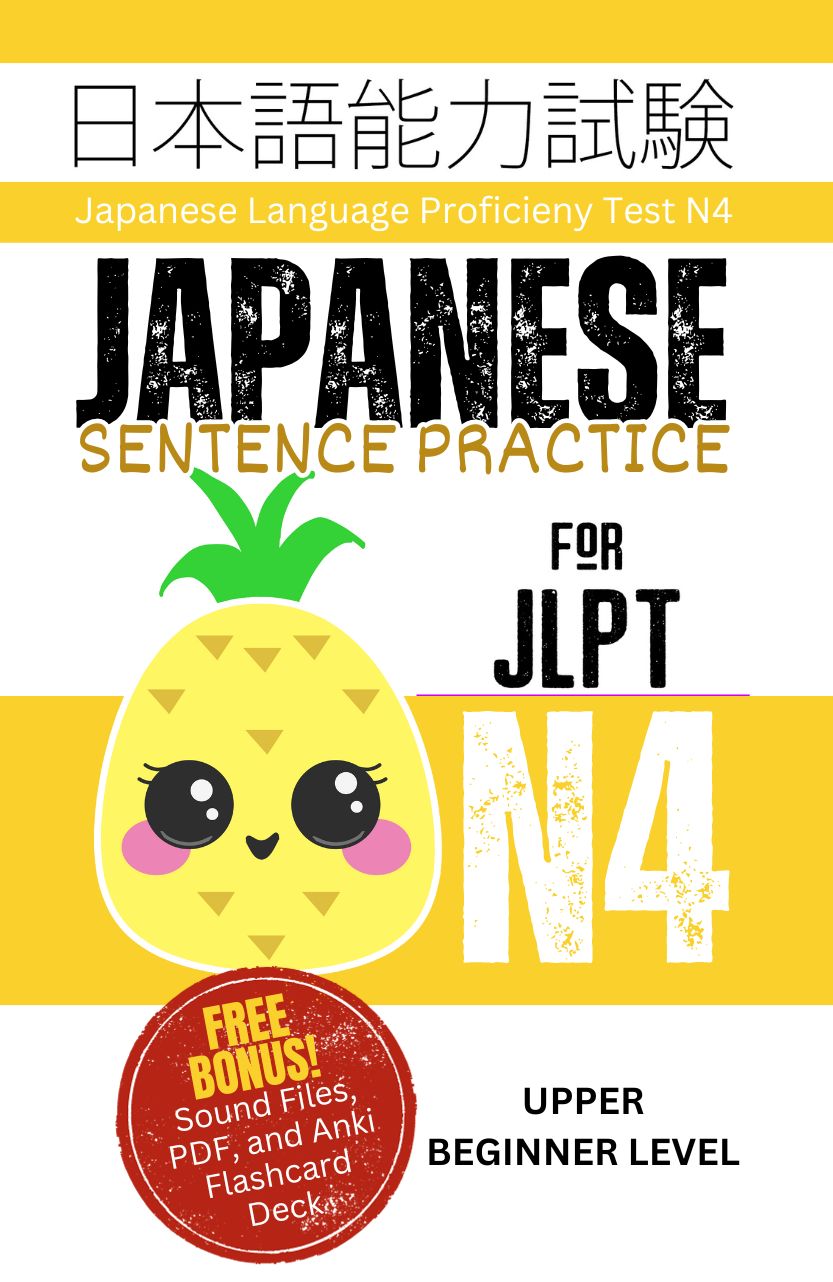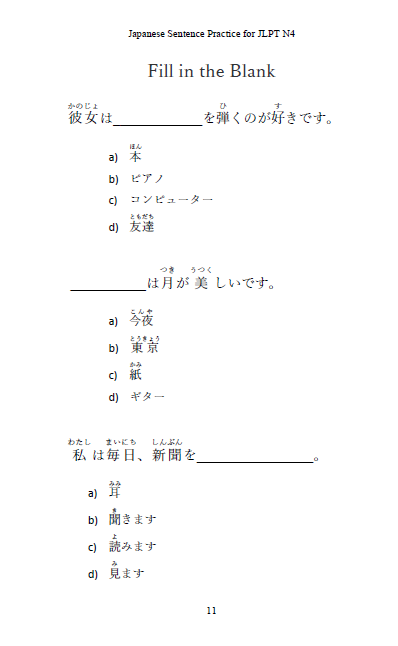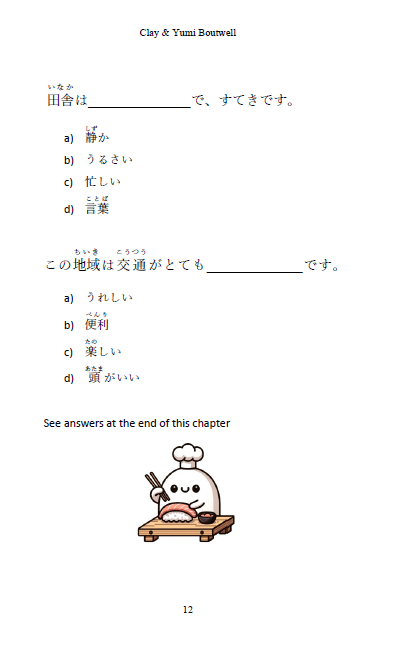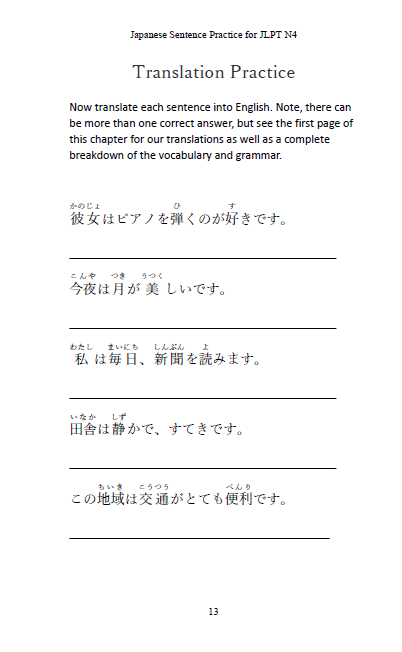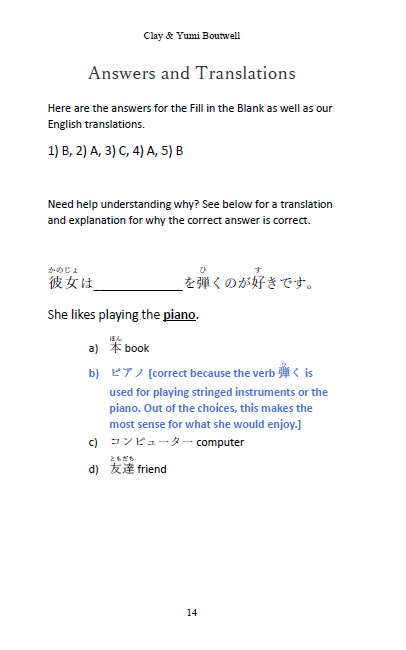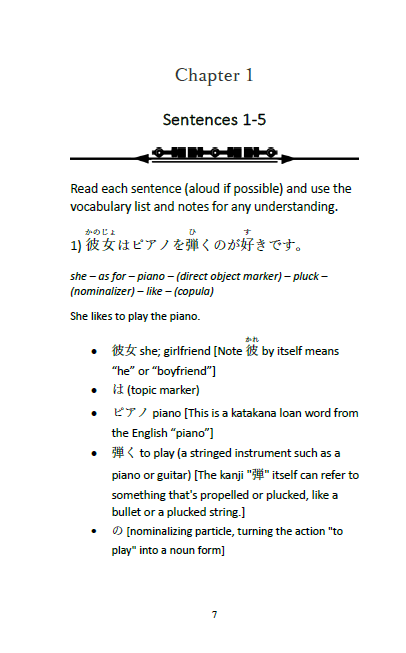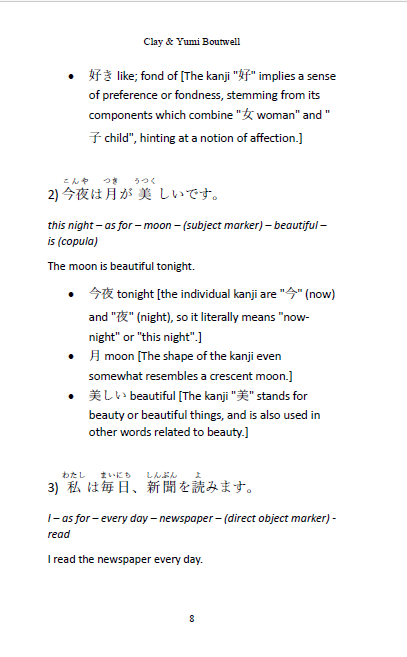 SAVE WITH DIGITAL! This item is included in a digital bundle at a discount. If you would like the eBook version (PDF, ePub, or Kindle MOBI) and the sound files, please see our discounted bundles here - JLPT N4 BUNDLE
--
The digital files (eBook and sound files) are included with the purchase of this paperback. Simply place your order and the download link will be emailed you immediately after purchase.
Studying, tearing apart, and drilling with sentences is a great way to not only boost your reading comprehension and vocabulary but it can also help with grammar, kanji, and even pronunciation (with shadowing).
This book takes 100 sentences using JLPT N4 level vocabulary and grammar (upper beginner) and thoroughly works through them with full explanations, fill-in-the blank exercises, and translations.
This book is best for upper beginners. We will do a similar one for JLPT N5 (beginner level) soon, but even if you are fairly new to Japanese, give it a try!
201 page PDF
ePub and MOBI eBook files
100 sound files
Anki Flashcard Deck with 200 cards
UPPER BEGINNER LEVEL

Download the sound files for every Japanese example sentence within. Link emailed to you immediately after purchase. 

Example sentences are broken down with a literal word-by-word translation to aid comprehension. 

Each kanji

 

has furigana

 

(small hiragana over the kanji)