Kanji de Manga Volume 6: The Comic Book That Teaches You How to Read And Write Japanese!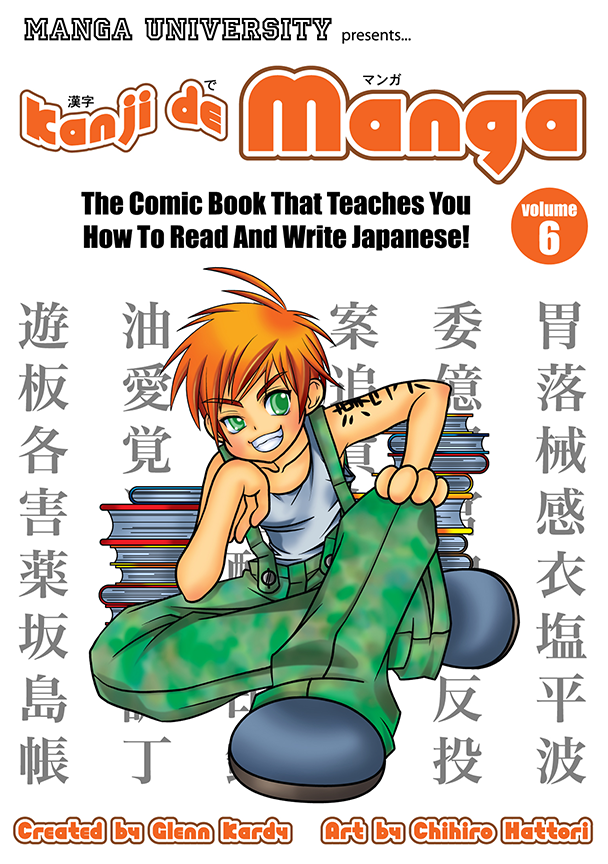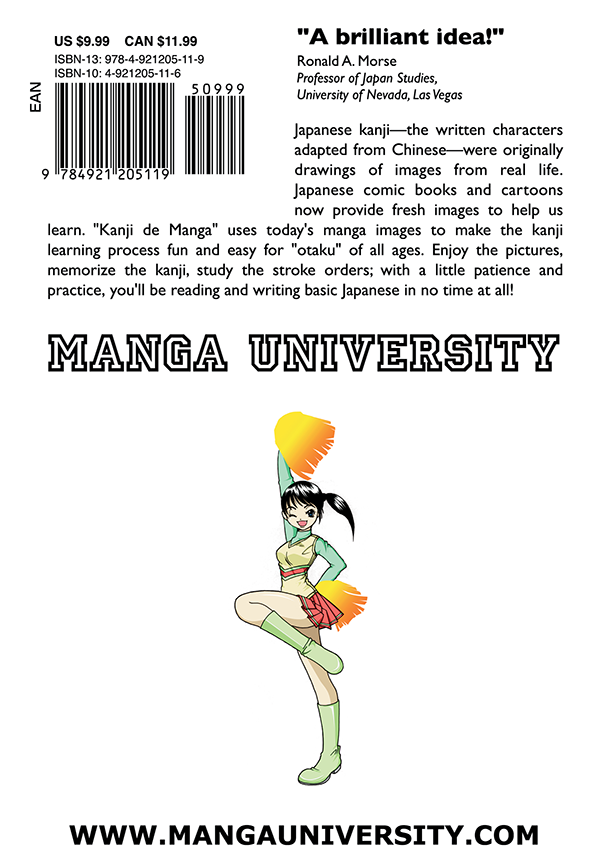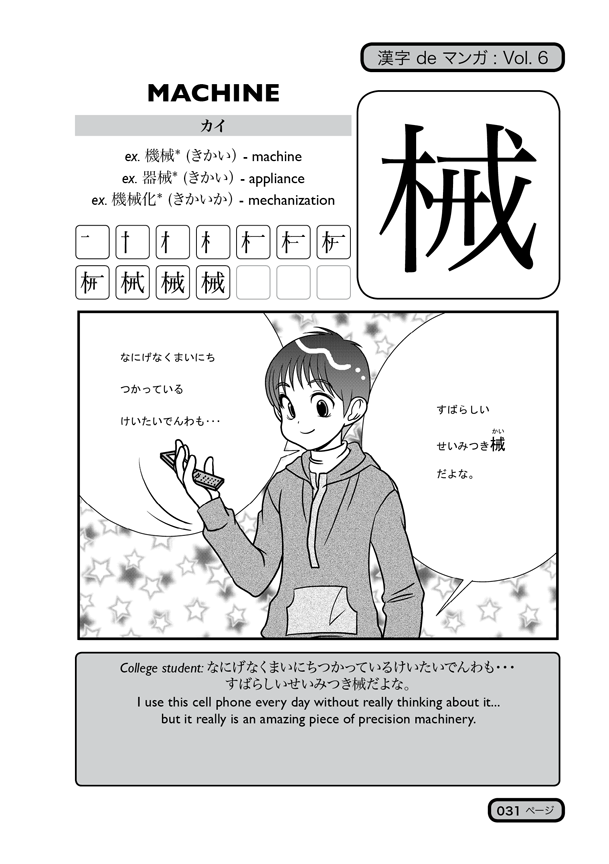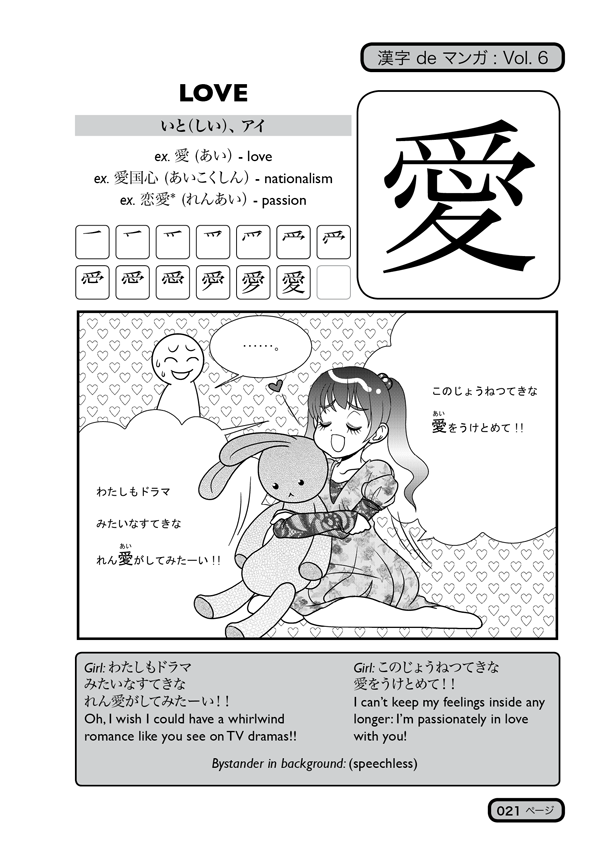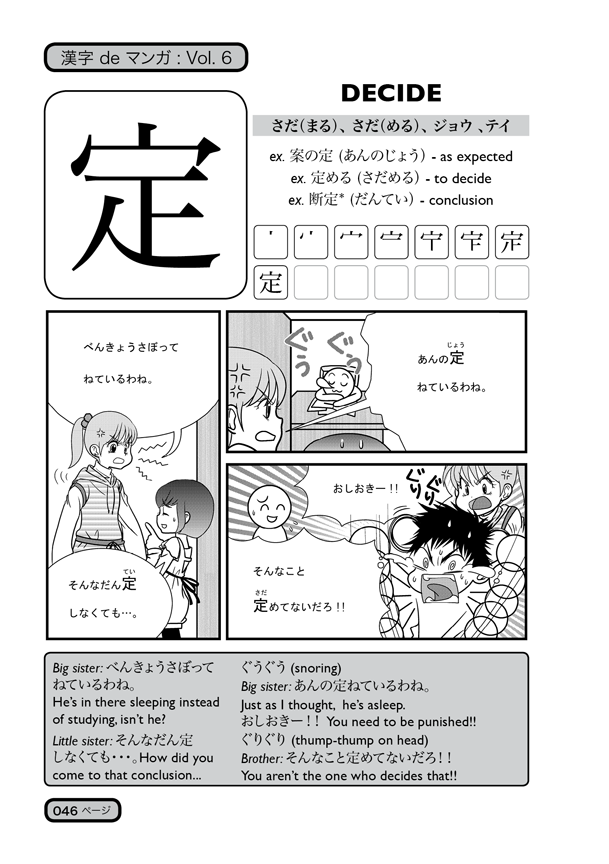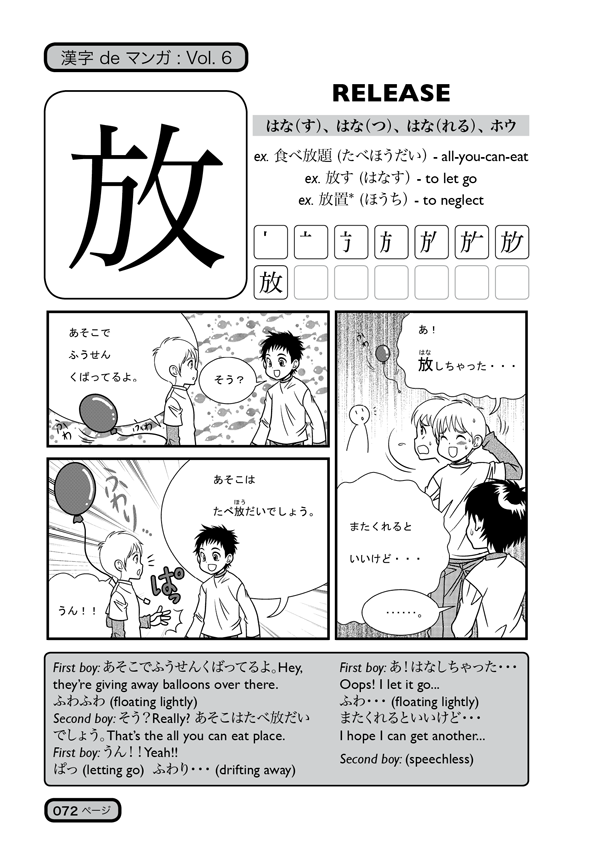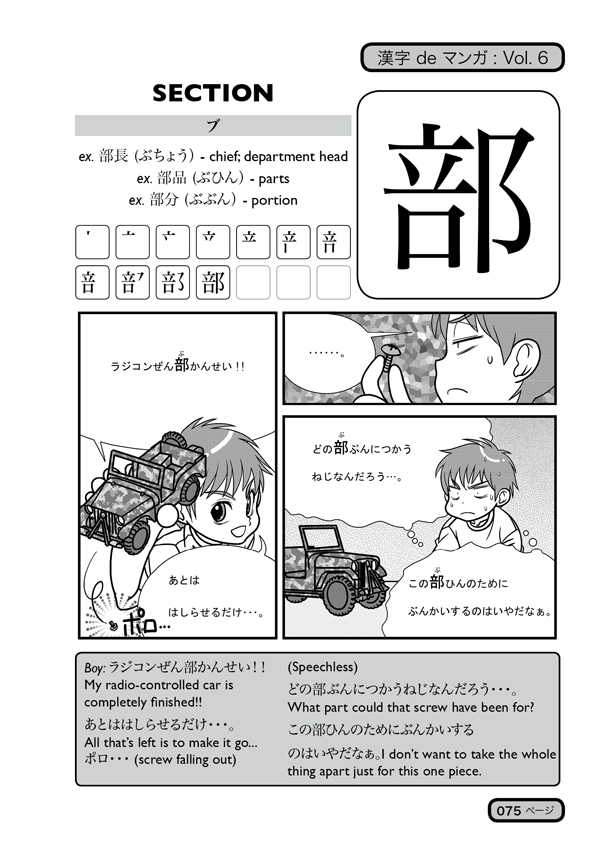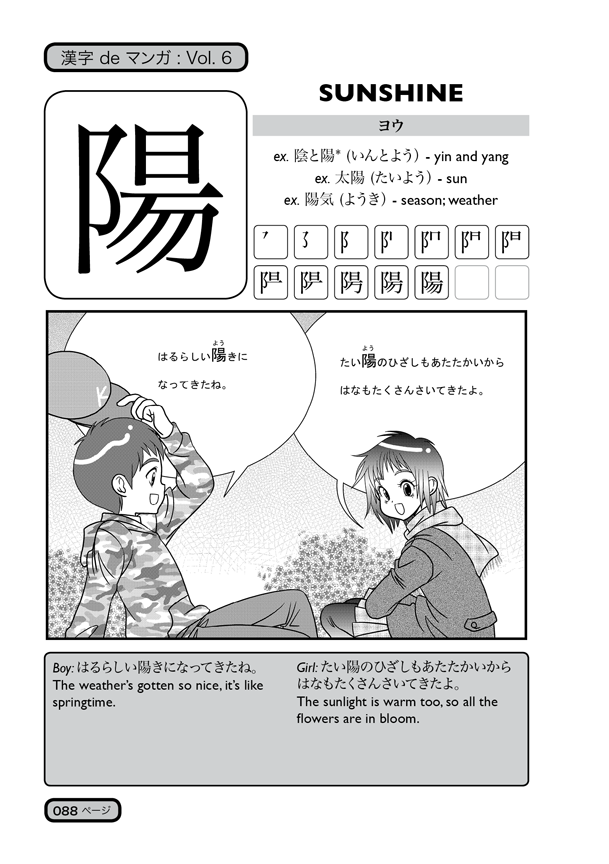 Paperback. 144 pages. 7 x 5 inches.
Another 80 kanji are featured in the sixth volume of Manga University's award-winning series. Upon completion of this and the previous five volumes, students will have learned a total of 480 kanji, enough to prepare them for the advanced levels of the official Japanese Language Proficiency Test.
"A brilliant idea!" says Ronald A. Morse, retired professor of Japan Studies at UCLA and the University of Las Vegas, Nevada. "Japanese kanji — the written symbols adapted from Chinese — were originally drawings of images from real life. Japanese comic books and cartoons now provide fresh images to help us learn. Kanji de Manga uses today's manga images to make the kanji learning process fun and easy for otaku of all ages. This is a brilliant approach to learning the language."
Each page features its own comic strip, kanji pronunciation guide, stroke order, and English explanations.
Created by Glenn Kardy, editor of several volumes in the popular How to Draw Manga series, including Getting Started, the first book of its kind to be used at major universities in the United States (UCLA) and Japan (Waseda). Artwork by Chihiro Hattori, niece of legendary manga artist Eichi Fukui.