Makoto Japanese e-Zine #2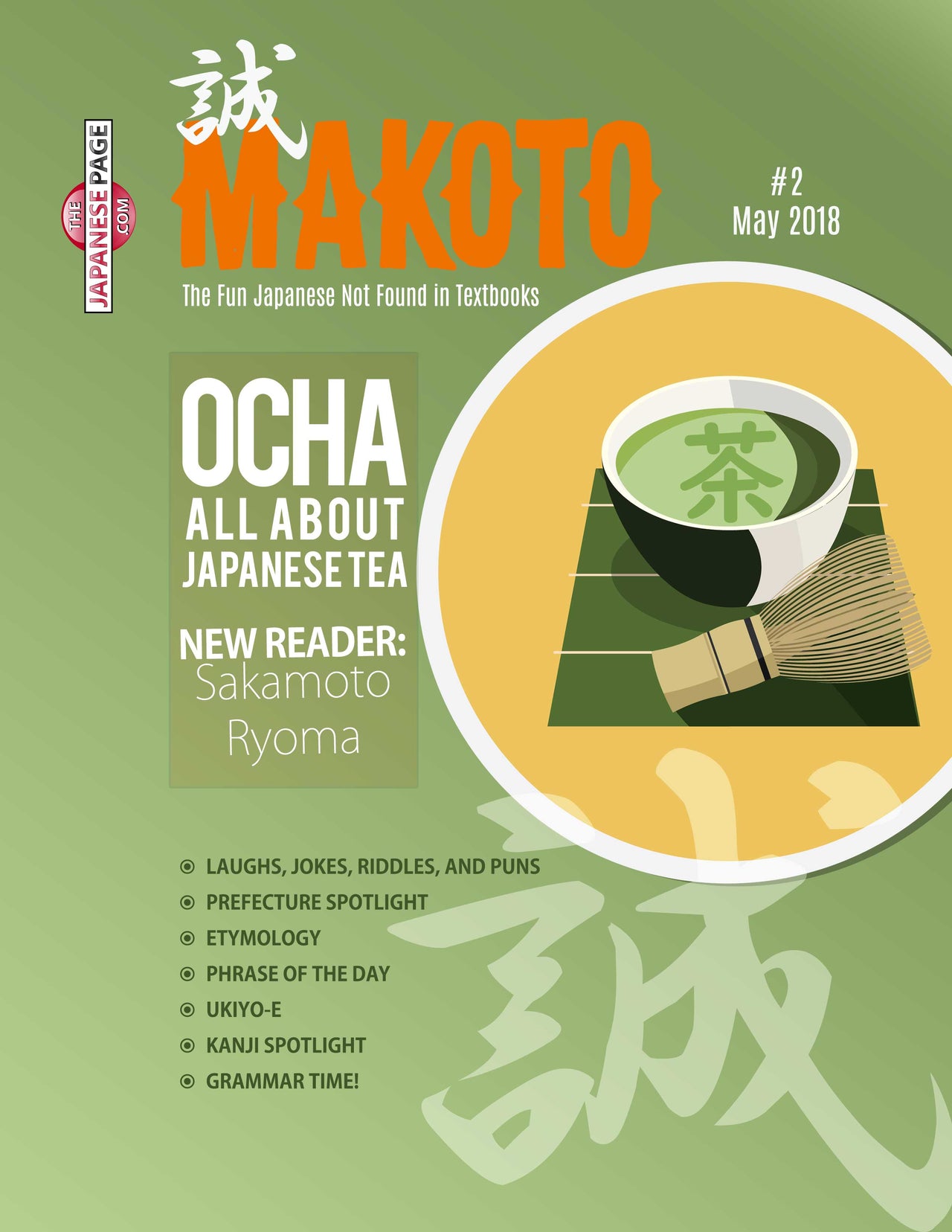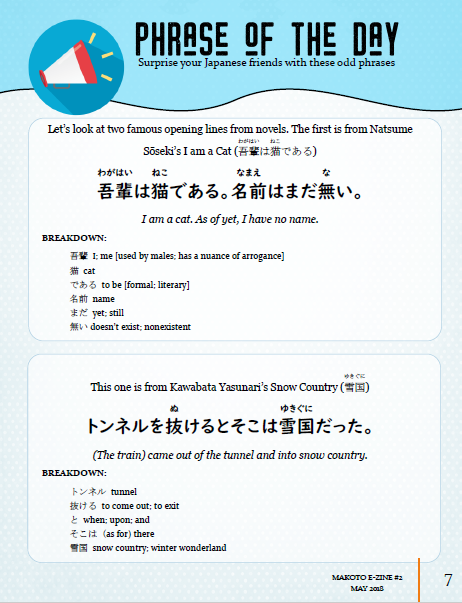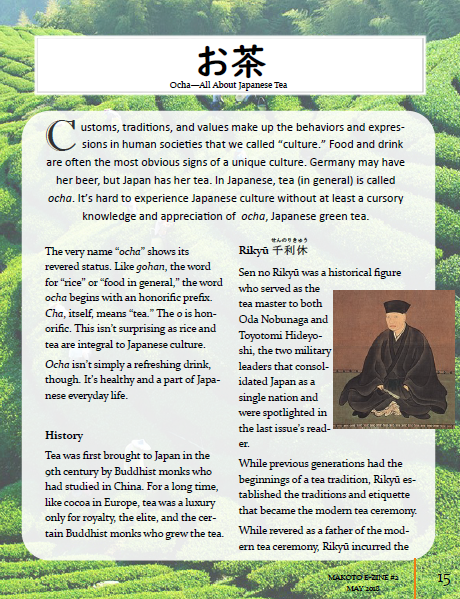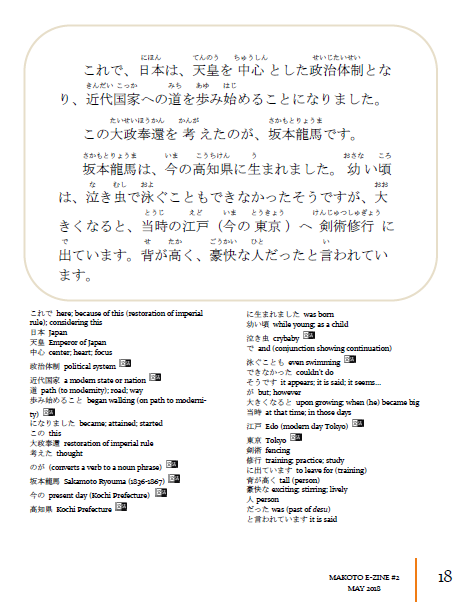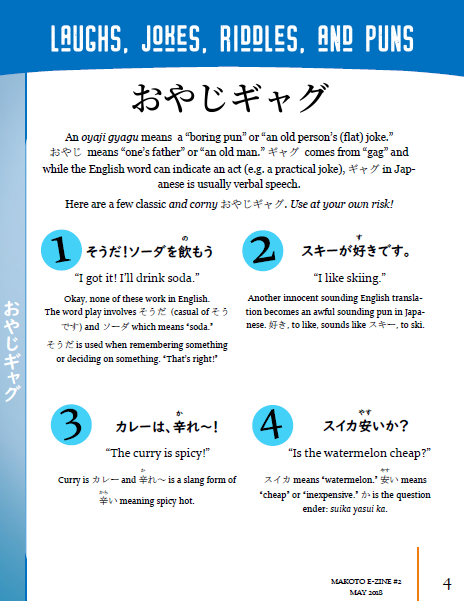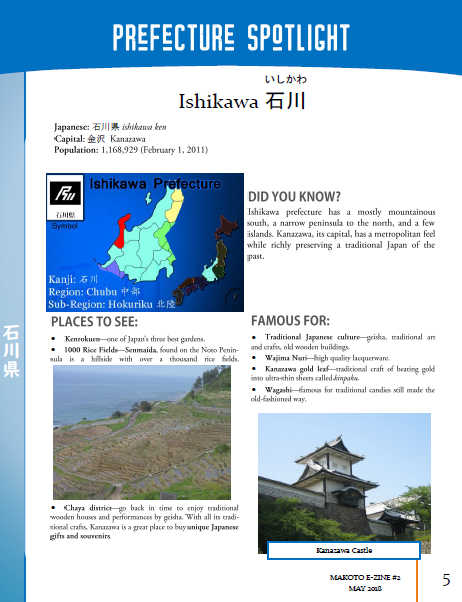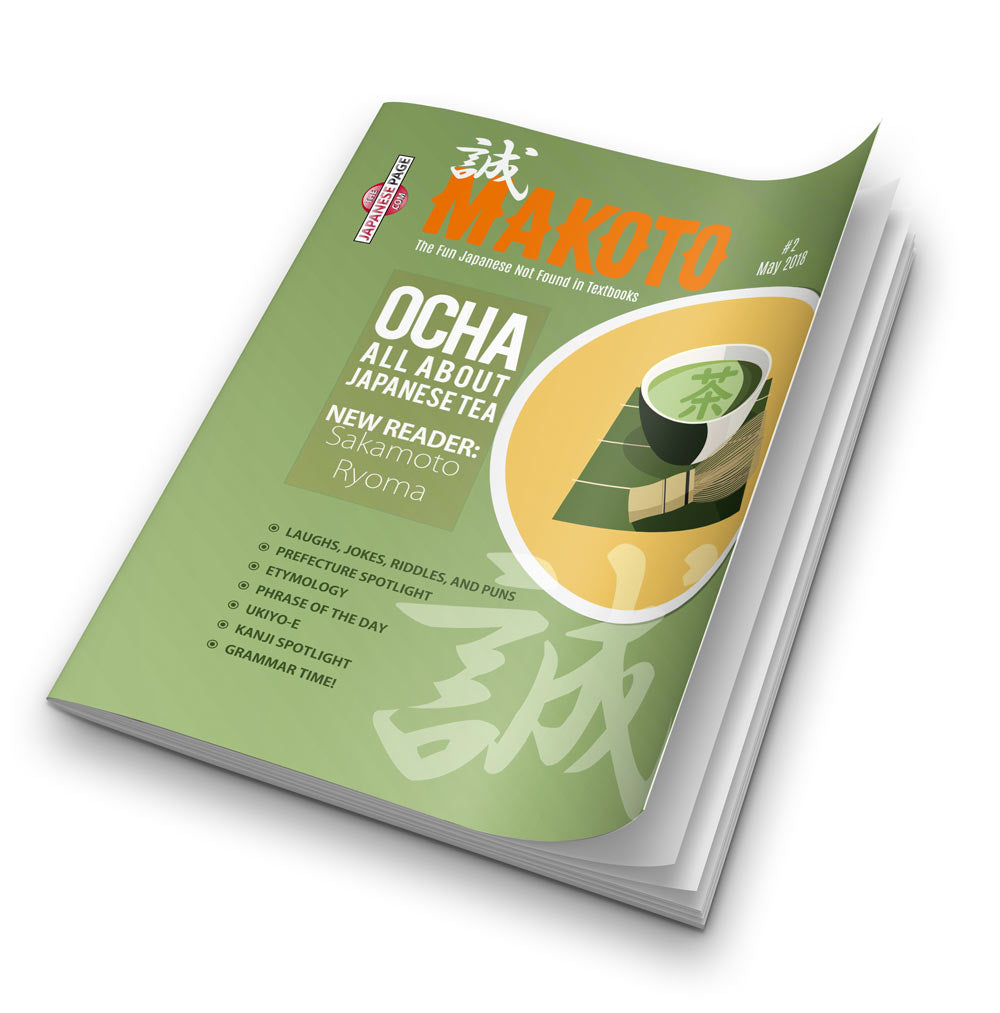 ➡️ WAIT! Want to save a dollar and get the latest issue each month? Become a member of our Makoto+ club and not only save and download new Makoto issues, but also access web-versions of the past three Makoto issues. Want more? Well, Makoto+ members also get a 10% reusable coupon good for anything at theJapanShop.com and each month, we will post a new eBook for you to download free of charge. Subscribe today for only $3 a month or $36 a year. Cancel at any time! Click here to learn more.
---
IN THIS ISSUE:
Ocha: All about Japanese Green Tea
NEW READER: Sakamoto Ryoma
* Laughs, Jokes, Riddles, and Puns: おやじギャグ
* Prefecture Spotlight: ISHIKAWA
* Etymology: 狸寝入り
* Phrase of the Day: Famous novel opening lines
* Ukiyo-e: Utamaro
* Kanji Spotlight: 悪
* Grammar Time! ~ましょう
➡️ LEARN ABOUT BECOMING A MAKOTO+ MEMBER. CLICK HERE
Good
Good e-magazine.
Good size on text, easily read.
The audio quality is good, very clear sound.
Thank you.
Thanks! I'm glad you like Makoto. We are working hard on constantly improving it. More to come soon!