Makoto Japanese e-Zine #12 February 2019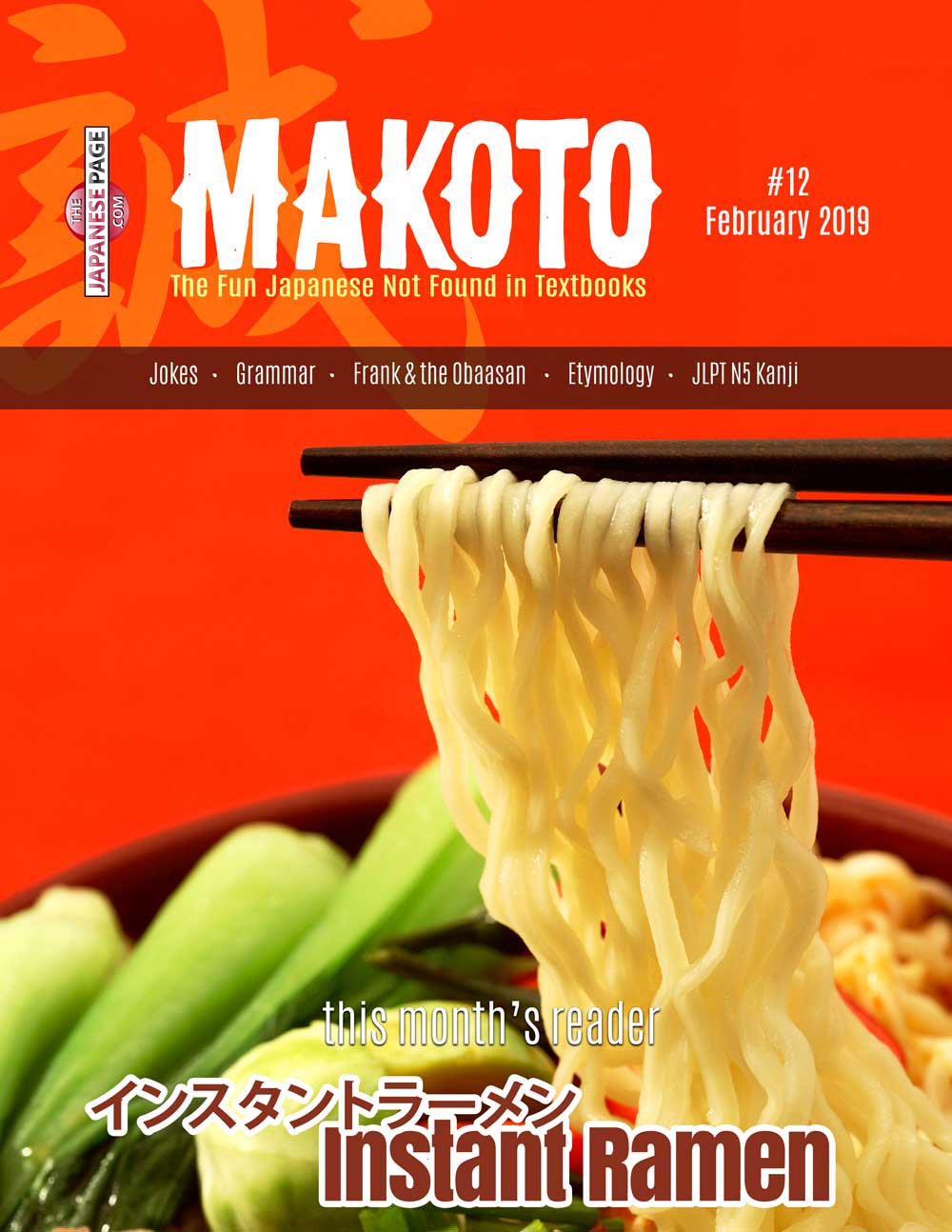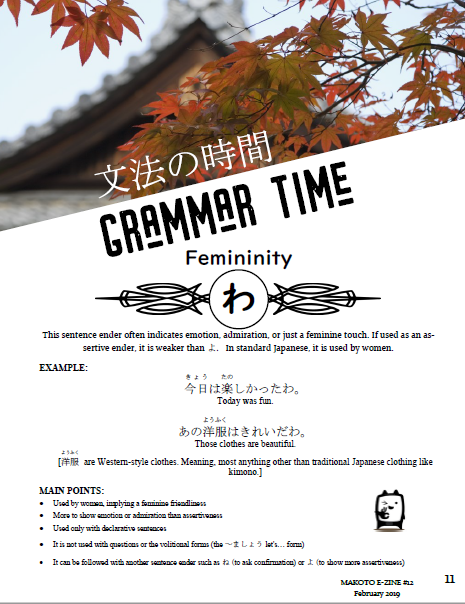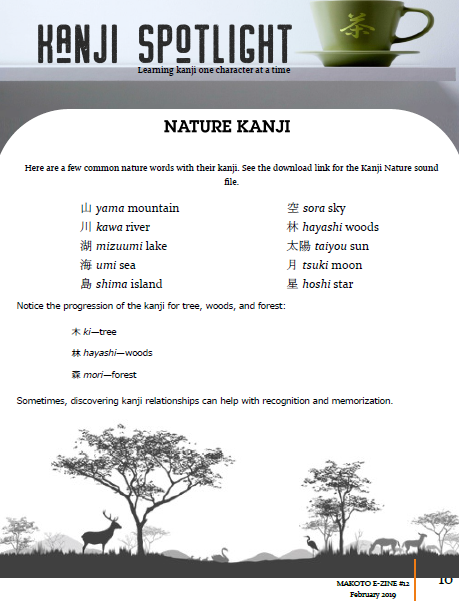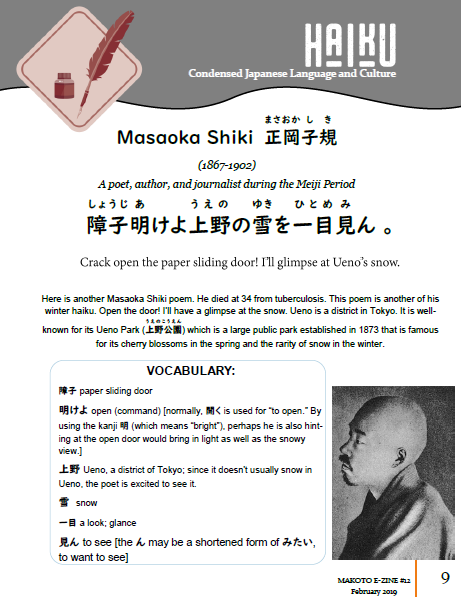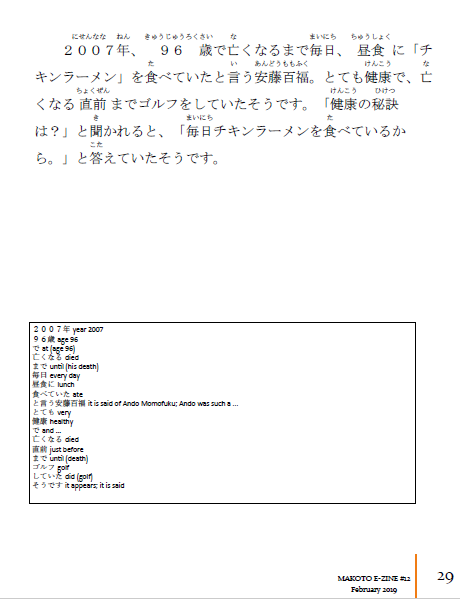 ➡️ WAIT! Want to save a dollar and get the latest issue each month? Become a member of our Makoto+ club and not only save and download new Makoto issues, but also access web-versions of the past three Makoto issues. Want more? Well, Makoto+ members also get a 10% reusable coupon good for anything at theJapanShop.com and each month, we will post a new eBook for you to download free of charge. Subscribe today for only $3 a month or $36 a year. Cancel at any time! Click here to learn more.

---

IN THIS ISSUE: February 2019
NEW READER: Frank and the Obaasan & The Japanese Man who Invented Instant Ramen

* Laughs, Jokes, Riddles, and Puns
* Vocabulary: Basic Adjectives
* Prefecture Spotlight: Oita
* Etymology: Kingyo no fun
* Phrase of the Day: Dogs and Monkeys
* Haiku: Masaoka Shiki
* Kanji Spotlight: Nature Kanji
* Grammar Time! The Feminine Wa
* Frank and the Obaasan Reader, Grammatical Notes, Kanji Notes, and English Translation [Beginner Level]
* The Man who Invented Instant Ramen Reader [Beginner Level]
➡️ LEARN ABOUT BECOMING A MAKOTO+ MEMBER. CLICK HERE
Wonderful service
I love this e-zine. It helps understand the culture and the language. I highly recommend it. I plan to purchase as much as I can and take them to Japan or re-reads.
Thank you so much! I'm glad to hear you like Makoto. Yumi and I love making them!