Makoto Japanese e-Zine #11 January B 2019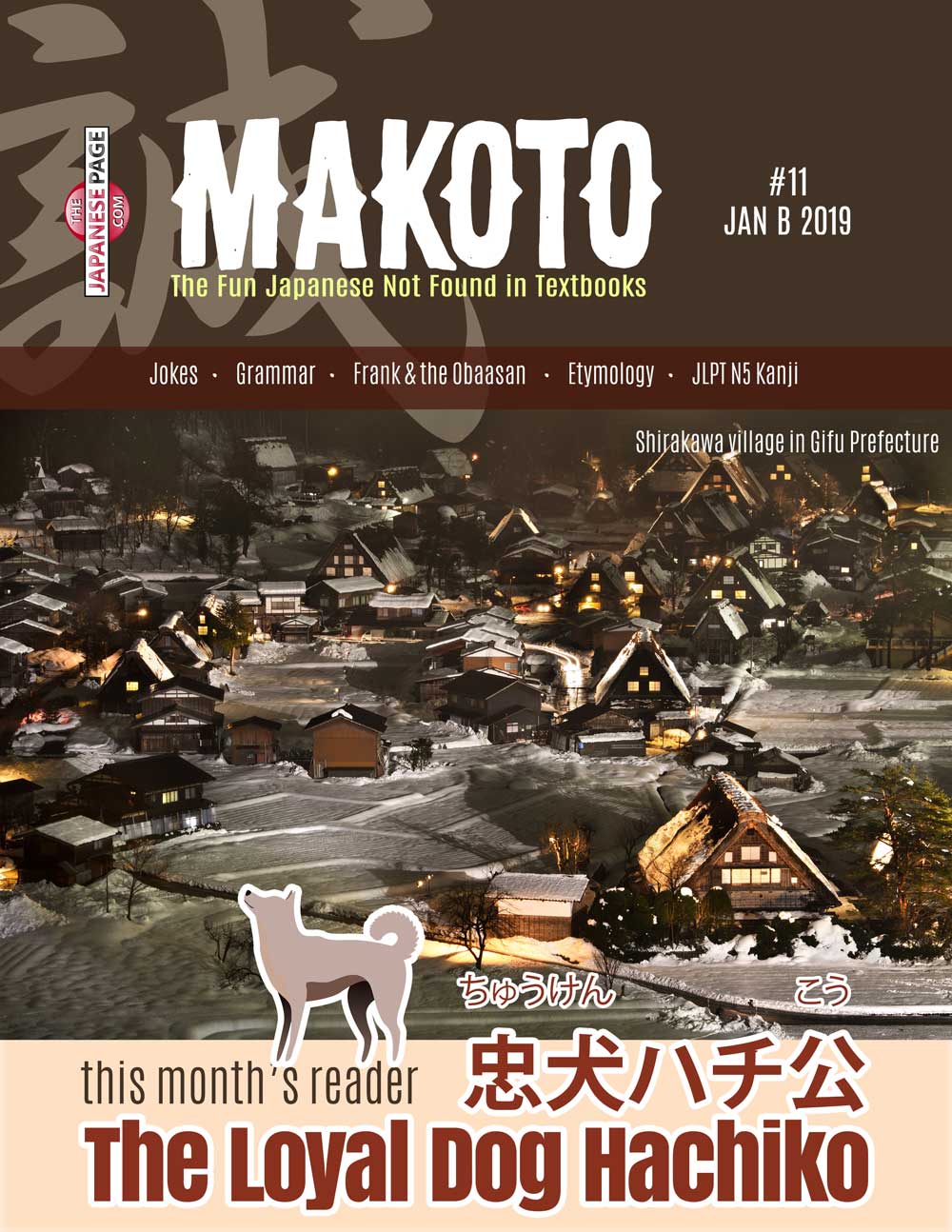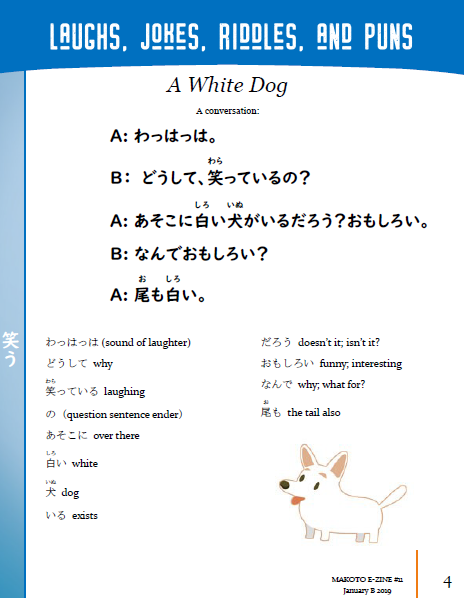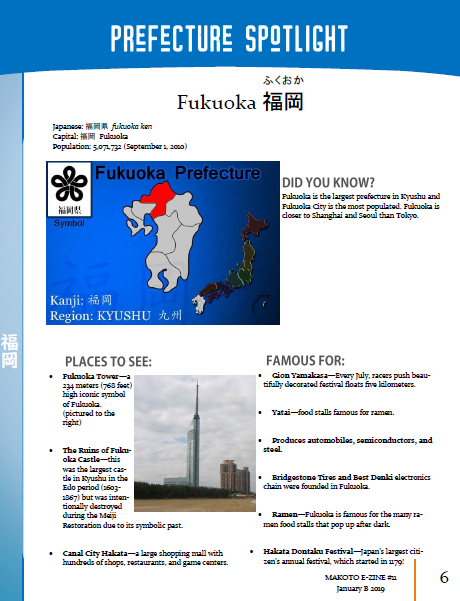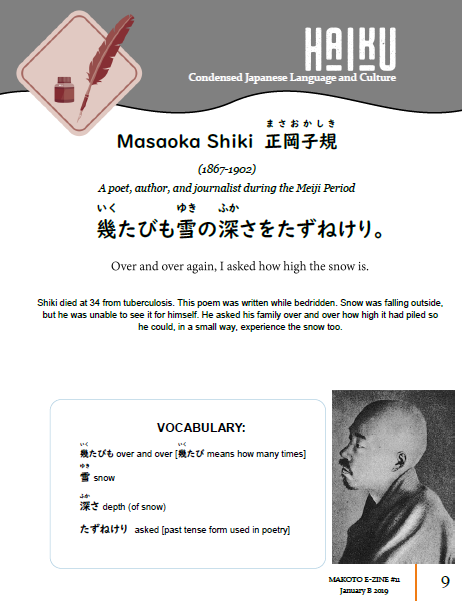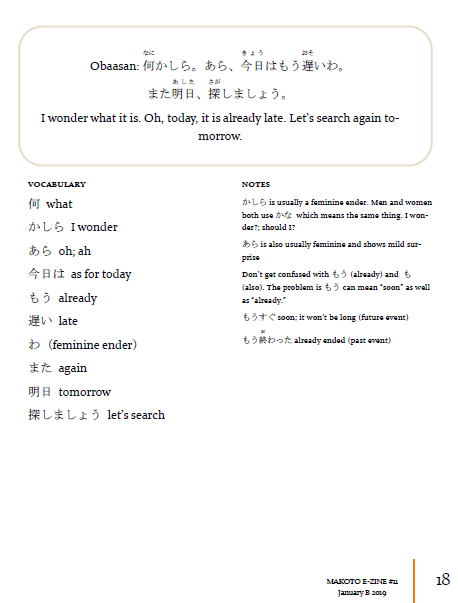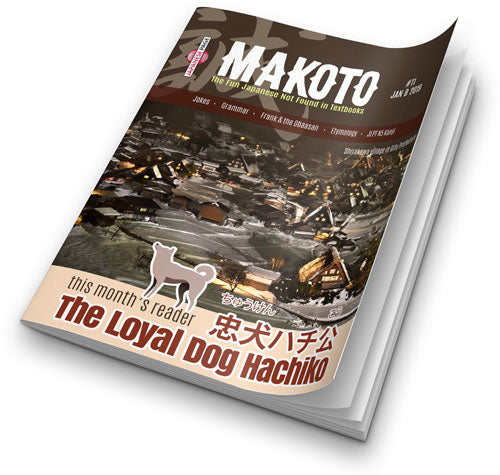 ➡️ WAIT! Want to save a dollar and get the latest issue each month? Become a member of our Makoto+ club and not only save and download new Makoto issues, but also access web-versions of the past three Makoto issues. Want more? Well, Makoto+ members also get a 10% reusable coupon good for anything at theJapanShop.com and each month, we will post a new eBook for you to download free of charge. Subscribe today for only $3 a month or $36 a year. Cancel at any time! Click here to learn more.
---
IN THIS ISSUE: Mid-Month January Special Issue
NEW READERS: Frank and the Obaasan & The Loyal Dog, Hachiko
34 Pages
* Laughs, Jokes, Riddles, and Puns
* Vocabulary: Common Foods
* Prefecture Spotlight: Fukuoka
* Etymology: Sushi
* Phrase of the Day: My Mouth is Heavy
* Kanji Spotlight: Kanji Colors
* Grammar Time! Yo! I am telling ya!
* Frank and the Obaasan Reader, Grammatical Notes, Kanji Notes, and English Translation [Beginner Level]
* The Loyal Dog, Hachiko Reader [Beginner Level]
➡️ LEARN ABOUT BECOMING A MAKOTO+ MEMBER. CLICK HERE