101 Japanese Set Phrases and Power Words [Paperback]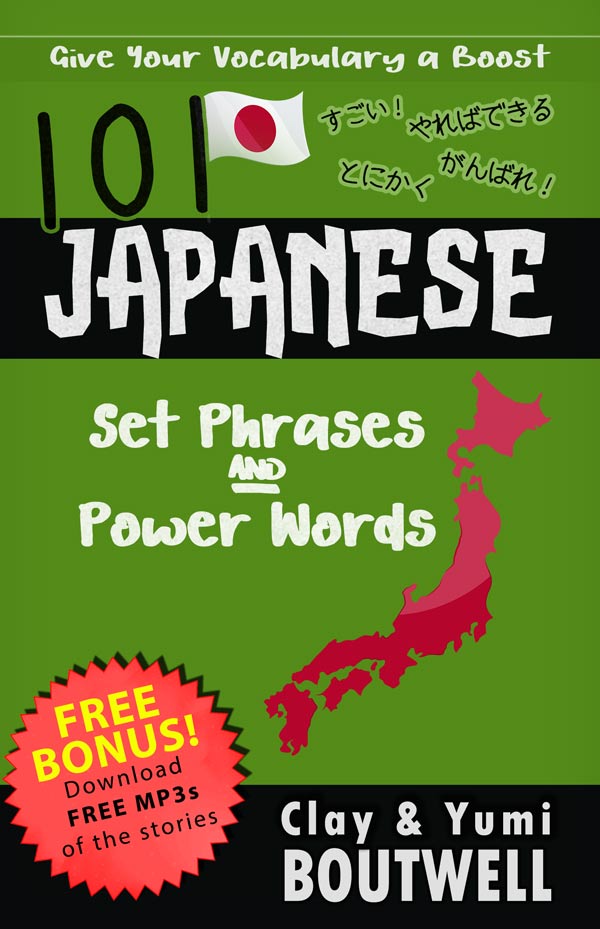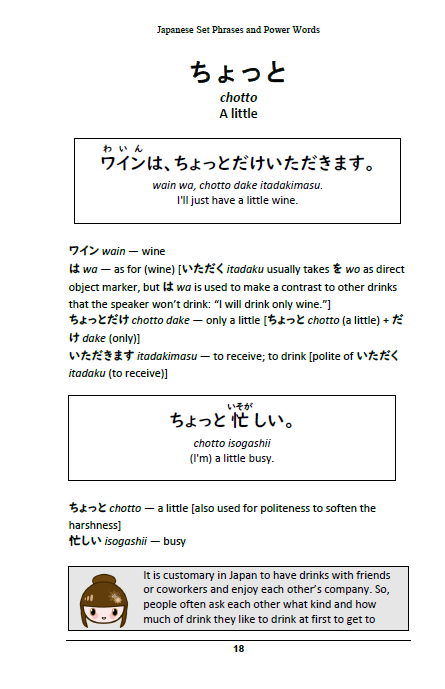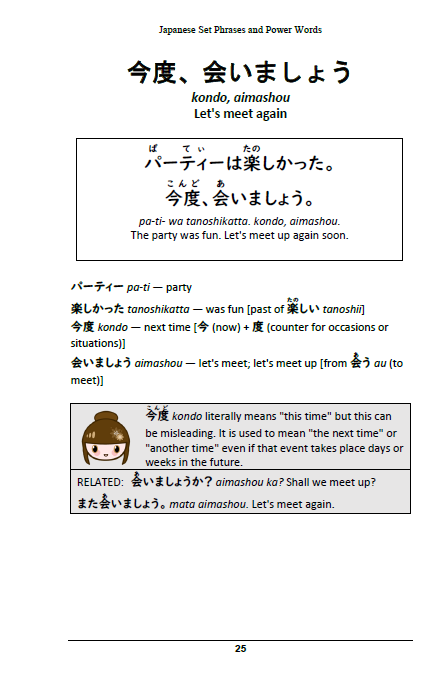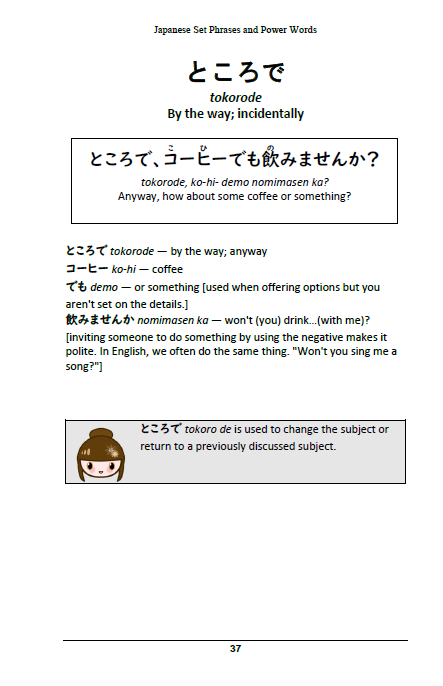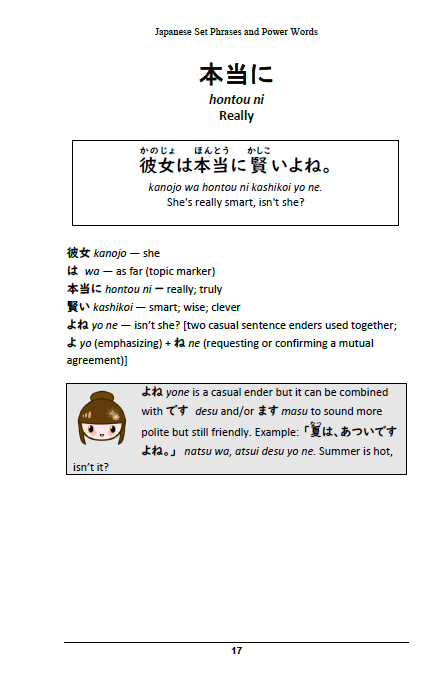 SAVE WITH DIGITAL! This item is included in a digital bundle at a discount. If you would like the eBook version (PDF, ePub, or Kindle MOBI) and the MP3s, please see our discounted bundles here - Beri- Beri- Shoshinsha
---
Learn 101 useful Japanese idioms. What happens if your mouth is heavy? Or if you use people with your chin? Or when you grind sesame? Find out all about these idioms and much more. Beginners can get a lot out of this product, but hiragana and very basic Japanese is recommended.
129 page paperback

Printable PDF

Over 100 sound files with each phrase and example sentence

Works on both PCs and Macs

NOW FREE Kindle and Nook ebook versions

ePub works on Android devices with FBReader and possibly other EPUB book reader apps.
Give your Japanese a boost by learning 101 Japanese Set Phrases and Power Words!
Every language has phrases and expressions that are used on an everyday basis. Every single entry in the book is a phrase or a form of a phrase that is used daily in Japanese.
Learning these power words and phrases will greatly improve your conversational skills.
* Every entry has at least one example sentence
* Usage and variations are explained in plain English
* Listen to the sound files for pronunciation help