Learn Japanese with Stories Volume 15: Hikoichi Strikes Back [Paperback]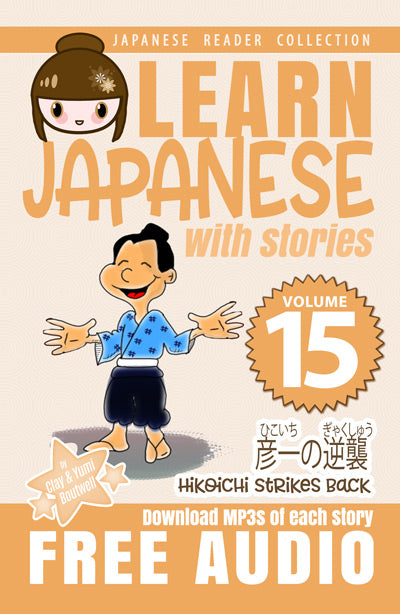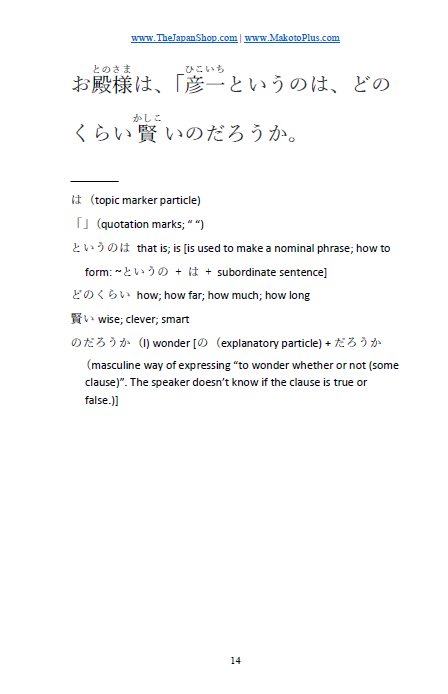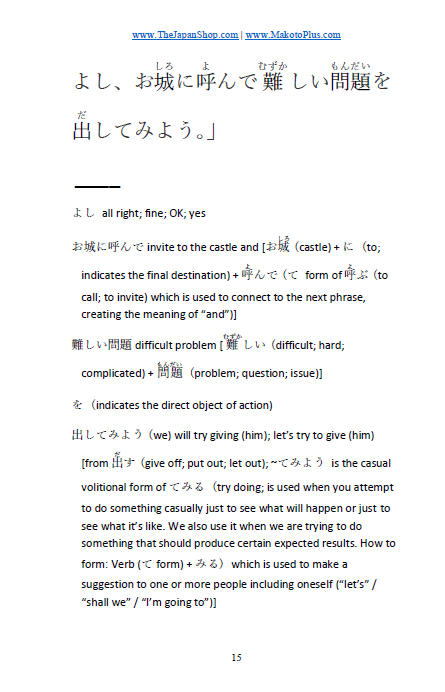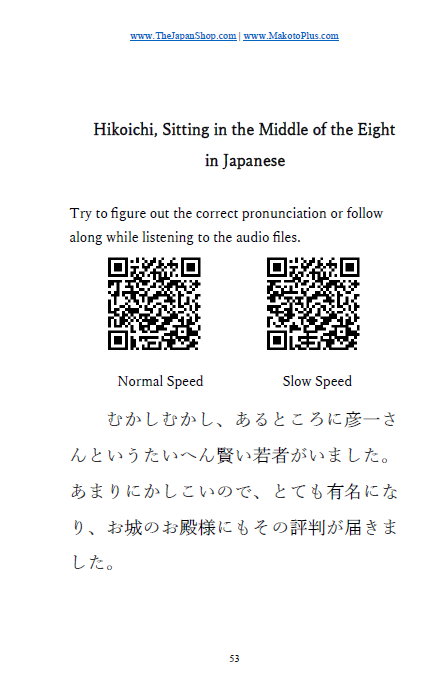 126 Pages | Includes Digital Files | 5.5 x 8.5 inch Paperback
This is a physical paperback which will be shipped to you. You'll also receive the digital files immediately after ordering.
Hikoichi Strikes back: Enjoy two new stories about Hikoichi, that mischievous yet wise young man. 
126 Pages

For Beginners and Upper Beginners
Hikoichi, Sitting in the Middle of Eight

Hikoichi's Kappa Fishing
MP3 recording of story both slow and normal speed
Anki deck with all the vocabulary in the stories
Japanese Reader Collection Volume 15: Hikoichi Strikes Back
Recommended for upper beginners and lower intermediates of Japanese.

FREE PDF and MP3s of the stories read by a native Japanese speaker–download link found on the last page. Listen while reading to develop listening comprehension, reading skills, and building vocabulary.
 WHAT YOU GET:
 All vocabulary is defined in English under each paragraph

The full story just in Japanese is also provided so you can practice reading without interruption

An English translation is provided (but we encourage you to try the Japanese first)

Extensive grammar notes for both stories

Best of all, download FREE MP3s of the story read by a native Japanese speech actress. (Link will be emailed to you after ordering - check your spam folder if you don't see it)