Learn Japanese with Stories Volume 2: Momotaro, the Peach Boy [Paperback]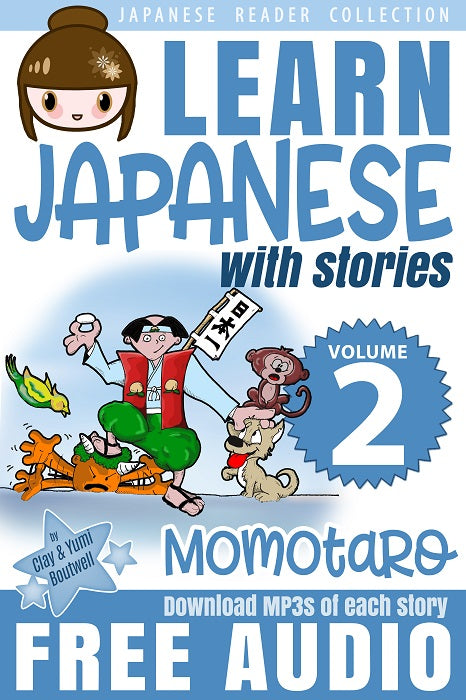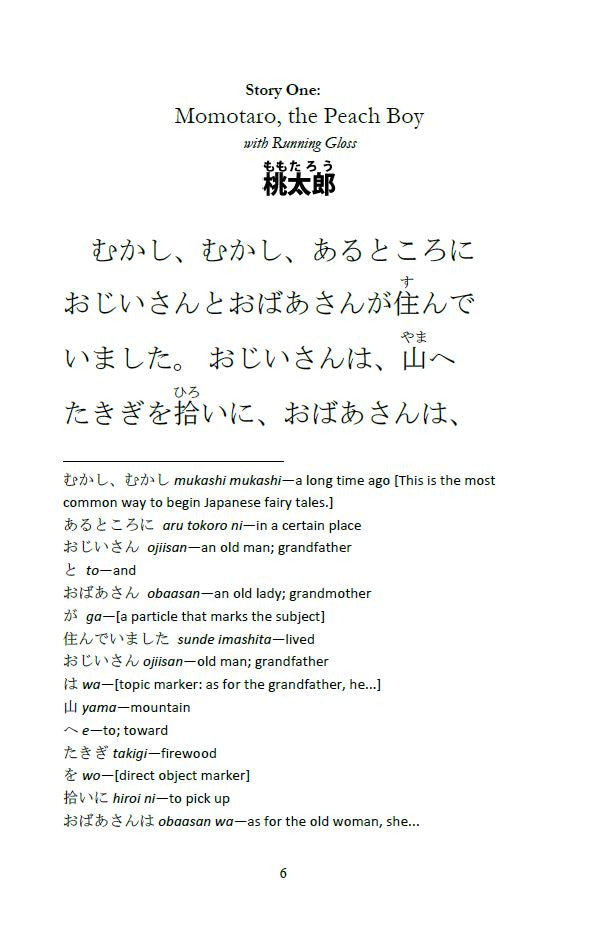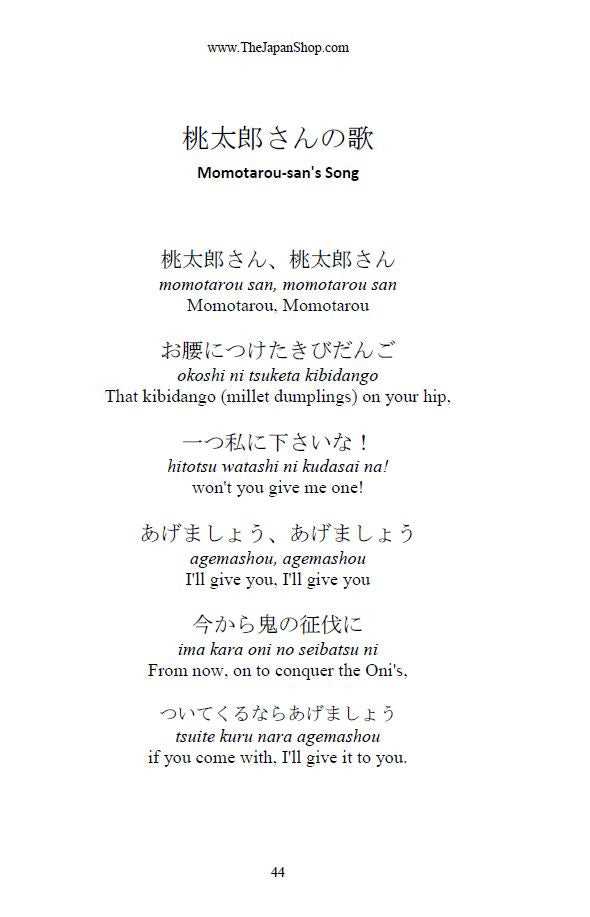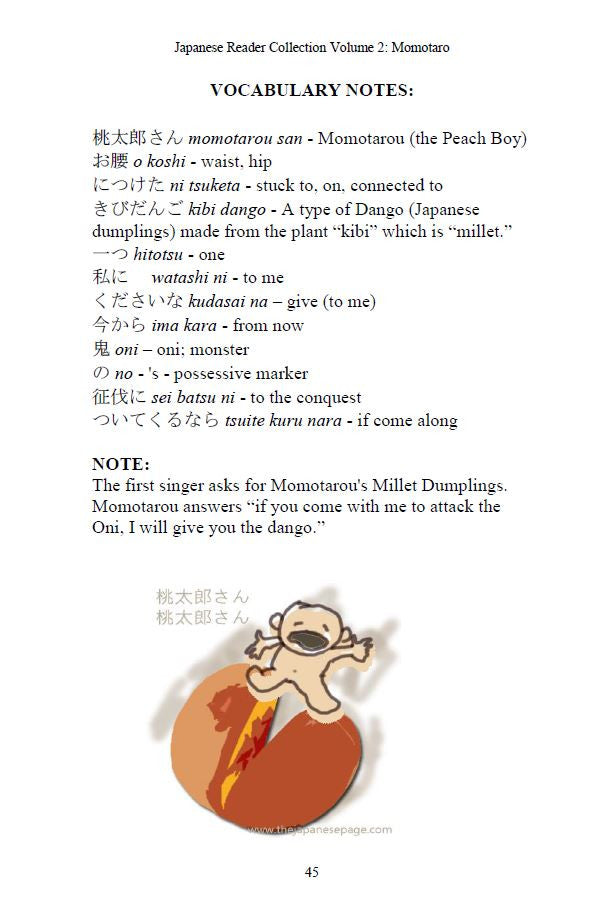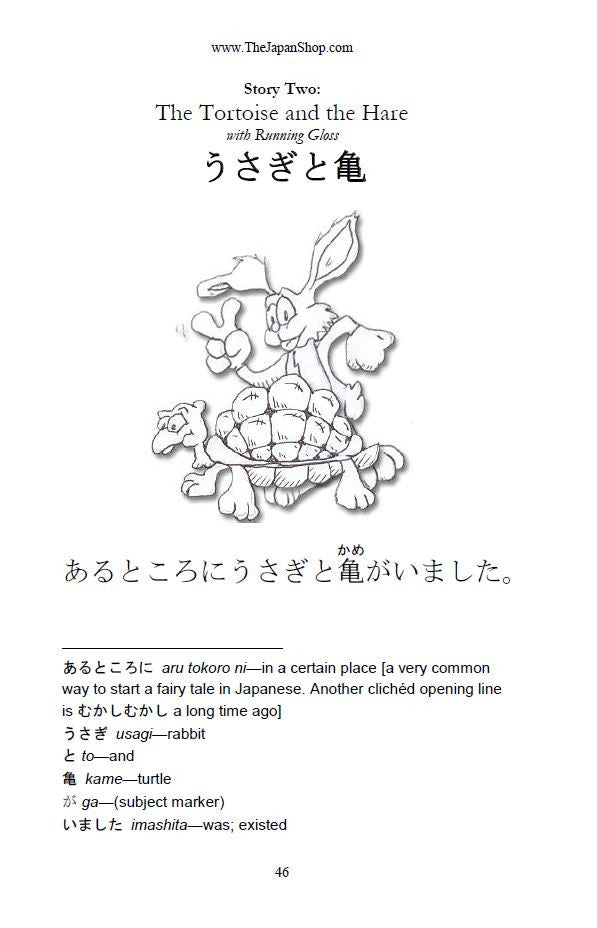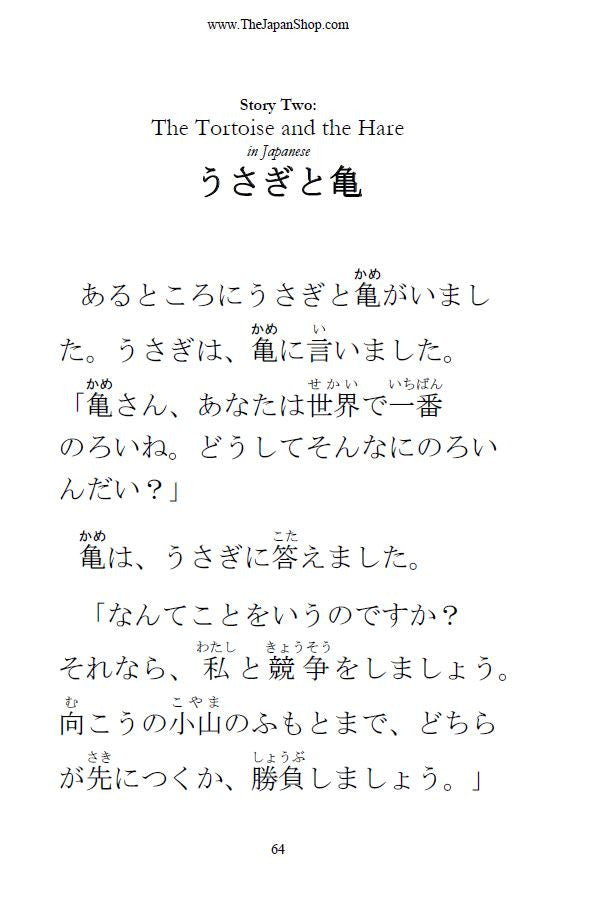 81 Pages | Includes Digital Files | 5.5 x 8.5 inch Paperback
This is for the Paperback (you'll also get the digital files too!)
Momotaro, the Peach boy is by far Japan's most famous fairy tale. Now, you can read this famous mukashi banashi (folktale) in real Japanese. Momotaro is a boy born of a peach who grows up to be a brave and mighty man. Oni is invading the village. The villagers beg Momotaro to get rid of the menace. Together with three strange allies, Momotaro heads off to Onigashima to defeat the Oni boss. Beginners can get a lot out of this product, but hiragana and very basic Japanese is required.
BONUS Story: The Tortoise and the Hare
83 Pages
A slow MP3 recording of the stories
A normal speed MP3 recording
Paperback + Digital download

Japanese Reader Collection Volume 2: Momotaro, the Peach Boy
Read Real Japanese with Free MP3s
** Recommended for Beginners of Japanese **
Read the most famous Japanese fairy tale in real Japanese!
Every line and every word are explained and defined.

BONUS! We are also including the entire Usagi to Kame story (The Tortoise and the Hare) also with every word explained and defined.
MP3s Included at no extra charge are two MP3s of both stories. One is read at the normal speed and the other at a slow, easy to follow speed. You will find the link to download the MP3s on the last page.
Please note: This is a physical paperback which will be shipped to you. You'll also receive a download link for the digital files immediately after ordering.