Learn Japanese with Stories Volume 1: Hikoichi [Paperback]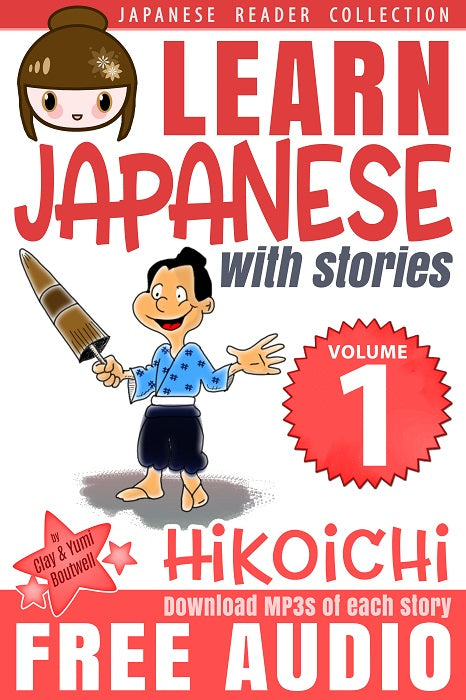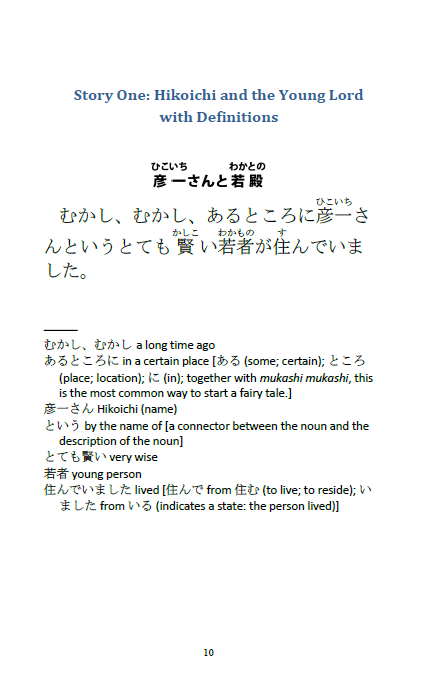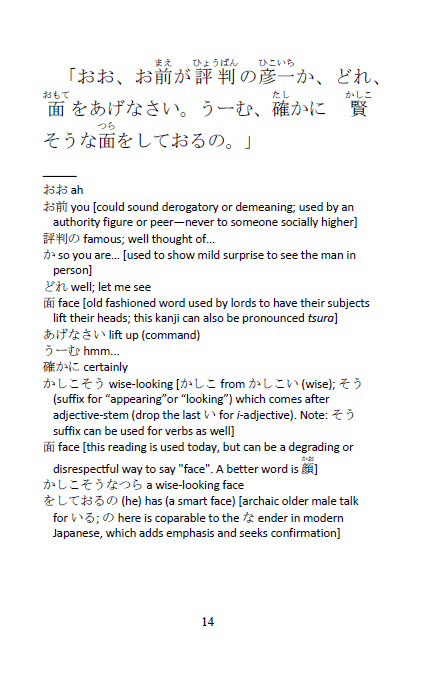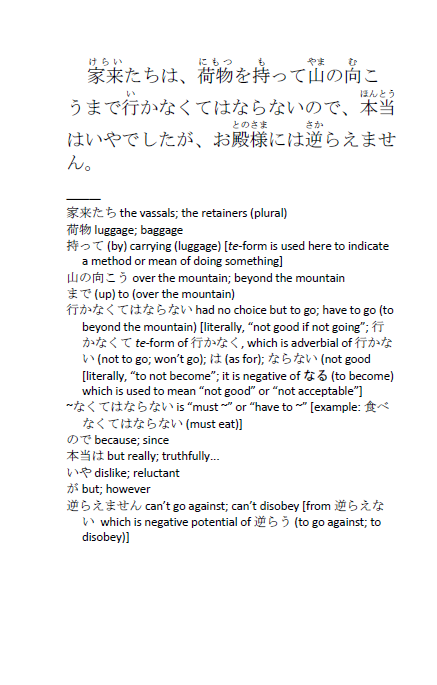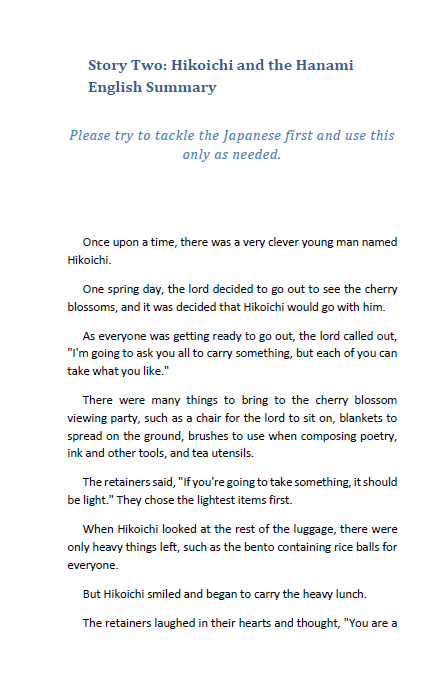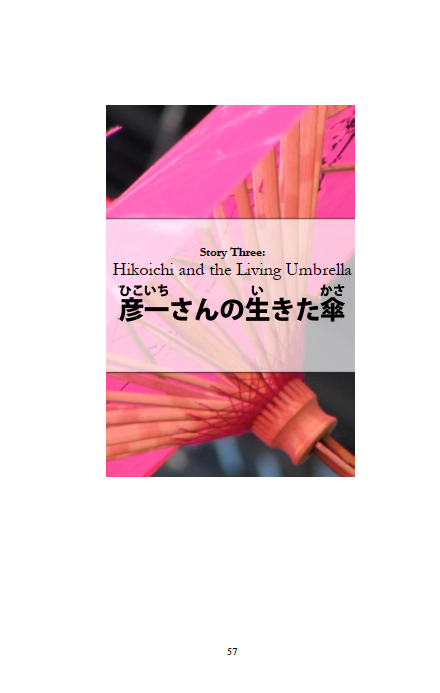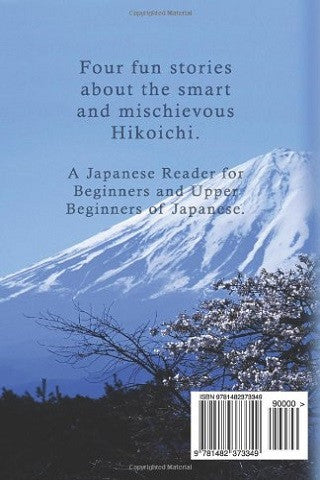 NOTE: Don't need a physical book? This is also available in this Money-Saving Digital Bundle.
133 Pages | Includes Digital Files | 5.5 x 8.5 inch Paperback
Japanese Reader Collection: Learn Japanese with Stories Vol 1
PAPERBACK VERSION
Note: this is a physical paperback that will be shipped to you. You'll also receive the digital files by email immediately after ordering.
Perfect for beginning and upper beginning students of Japanese. This affordable Japanese reader contains four complete stories of a clever and mischievous young man, Hikoichi.

Get FREE MP3s of the stories read by a native Japanese speaker both slowly and at normal speed. Listen while reading. A link to download the files will be emailed to you immediately after ordering.

Read–in Japanese–how the wise and young Hikoichi shows his smarts with these four short stories in Japanese. Yes, you can read real Japanese–even if you are just starting out in Japanese.
All Japanese have furigana

Four full traditional Japanese stories about the legendary Hikoichi.
Every sentence is broken down word-for-word and with an explanation of the grammar.
The full story in Japanese only (without the running gloss) is also provided so you can practice reading without interruption.
Finally, we have included a simple and mostly literal English translation for you to check your understanding (Don't cheat! Work through the Japanese first!).
Download the FREE MP3s to listen while you study. Includes both normal speed and slow speed readings.
The first story has the lord of the castle testing Hikoichi in a Solomon-esque question–which young lord is the true young lord? The second story shows choosing the first and most favorable isn't always best. In the end, only Hikoichi can enjoy the cherry blossoms. The third story is about a mysterious, but the living umbrella. Some things are just too good to be true. We wrap things up with Hikoichi's encounter with a Tengu–a mythical creature whose straw raincoat renders its wearer invisible.
While beginners to Japanese can get a lot from this, hiragana knowledge is required. If you are brand-new to Japanese, we recommend our Beri- Beri- Shoshshinsha digital bundle first.
Finally, we invite the reader to contact us with questions or requests for future Japanese readers. You will find our personal email addresses in the book. To your Japanese!
PLEASE NOTE: you will also receive an email with a link to a Dropbox folder with the digital files. If you don't see the email immediately, please check your spam folder or email us for the link.
Amazing Book for Beginners
If you are a beginner who has mastered hiragana and wanted supplementary materials to improve reading comprehension, you can get ahead by reading these series of books. There are four fun folklore stories that give you a good glimpse of the Japanese culture.
The authors chunk the texts into bite-sized pieces and provide clear explanations on some challenging words and expressions in the text at the bottom of the page. Furigana is written on top of the kanji which makes reading fluid. Some of the words in the text are repetitive which reinforces learning and add to your repository of vocab. Subsequently, the chunked texts are put together as a whole and you read the whole text on its own. I like this progressive method of reading as it gives me time to digest the new words, kanji and expressions. The free audio included is definitely a bonus! Listening to it while reading makes me remember the words better.
Many thanks for this wonderful resource!
Thank you! I'm thrilled to hear you like the format. We'll keep adding to these folktale readers.