Karate Vocabulary: Handbook of 300 Essential Japanese Terms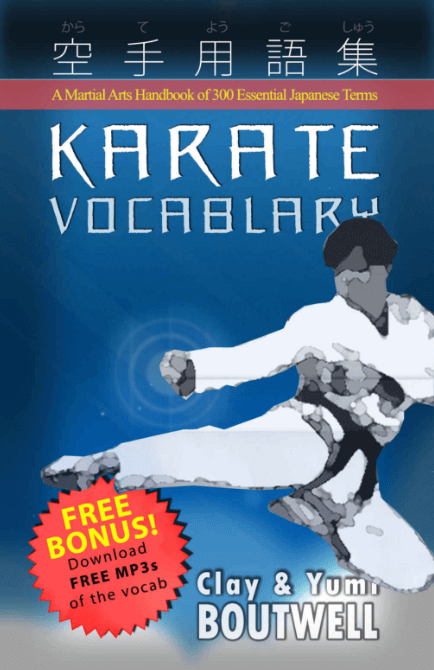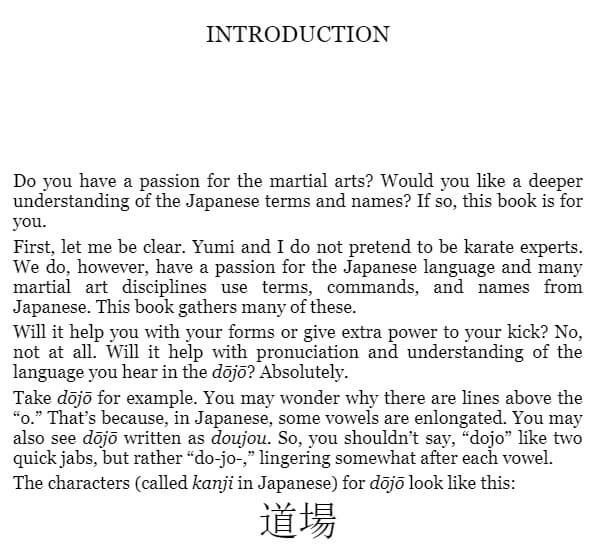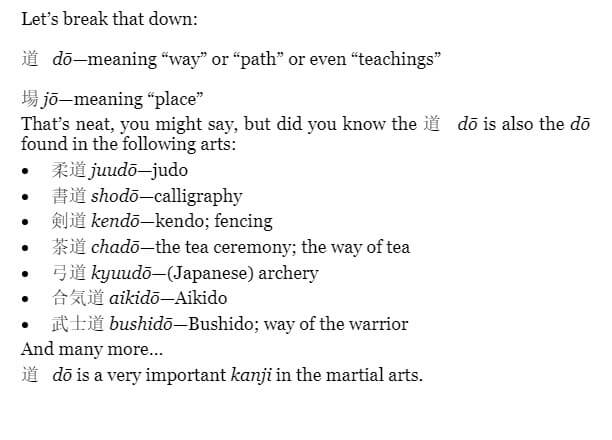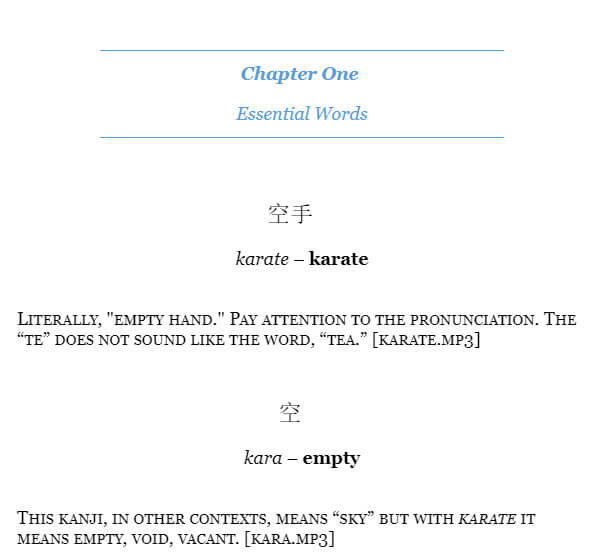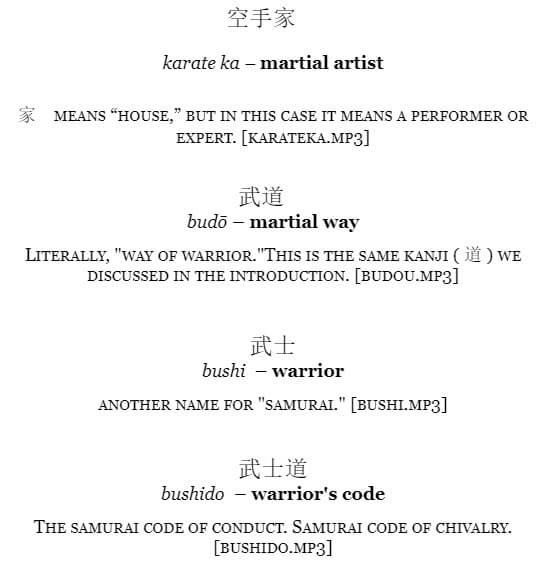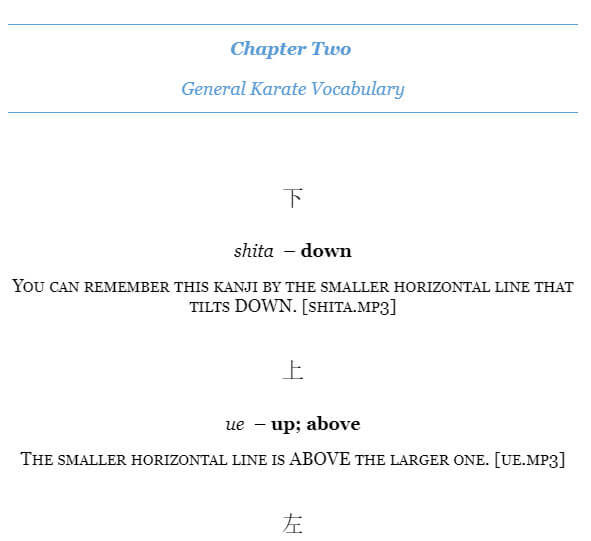 日本語を磨こう! Let's polish our Japanese!
Do you have a passion for the martial arts and would like a deeper understanding of the terms and names used? If so, this book is for you. 

We have gathered common martial art terms and names that come from Japanese. 

Will it help you with your forms or give extra power to your kick? No, not at all. Will it help with pronunciation and understanding of the language you hear in the dojo? Absolutely. 

- Covers 300 essential words and phrases 
- Understand the meaning behind common words like dojo or even karate. 
- Includes a FREE download of MP3s of the Japanese for each word.