Beginning Japanese Phrases Volume 3 [Paperback]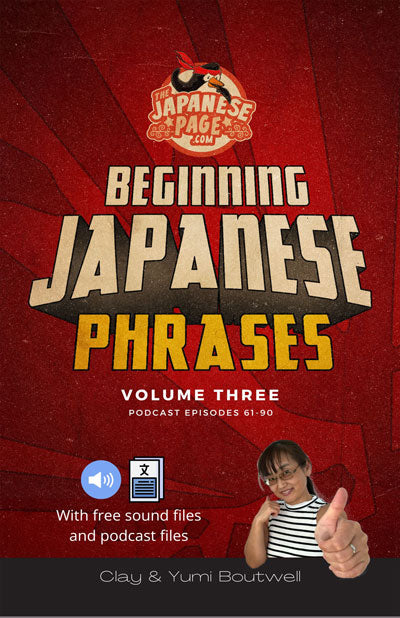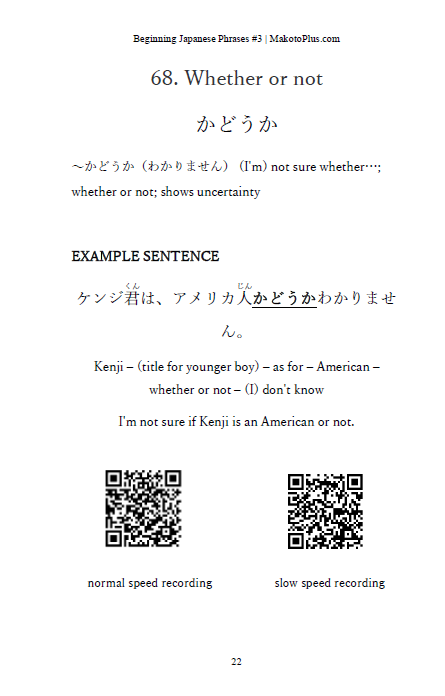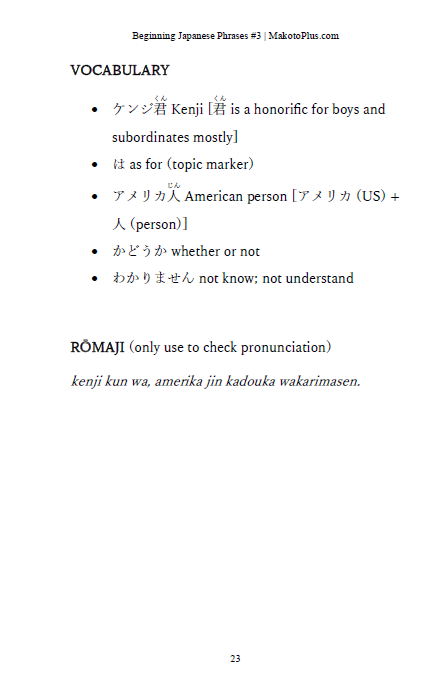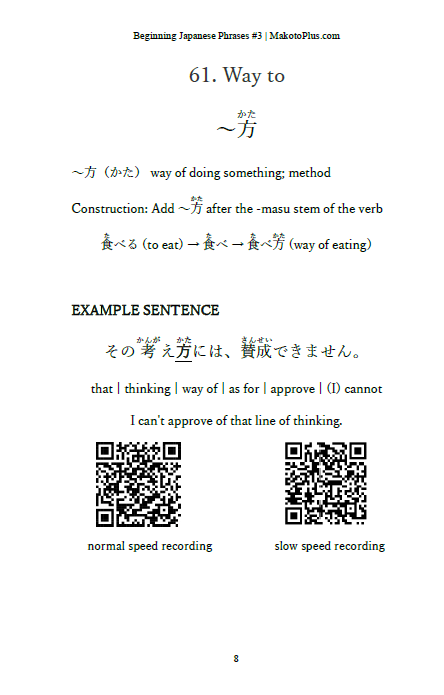 NOTE: The digital version is found in the Beginning Japanese Phrases and Stories digital bundle. (This paperback will be shipped to you and you will also get the digital files)
Have you only recently learned hiragana but need practice? Or perhaps, your hiragana is no problem, but you want to learn useful phrases you can actually use in conversation?

Beginning Japanese Phrases is here to the rescue!
This series is based on a weekly podcast we produce called (unimaginatively) Beginning Japanese Phrases. See here: https://thejapanesepage.com/beginning-japanese-phrases-podcast-and-videos/
This book contains the data and actual podcast files for episodes 61-90.
The podcast concentrates on a single beginner-level word or phrase and then breaks down an example sentence using it.
70 Pages
Includes the digital files (PDF, ePub, and MOBI)
Includes all example sentence sound files 
Includes all podcast sound files
Scan QR codes for quick on-demand listening as you go through the book
This is a physical paperback which will be shipped to you. You'll also receive the digital files for no extra charge immediately after ordering.