Japanese Sentence Patterns for JLPT N5 [Paperback]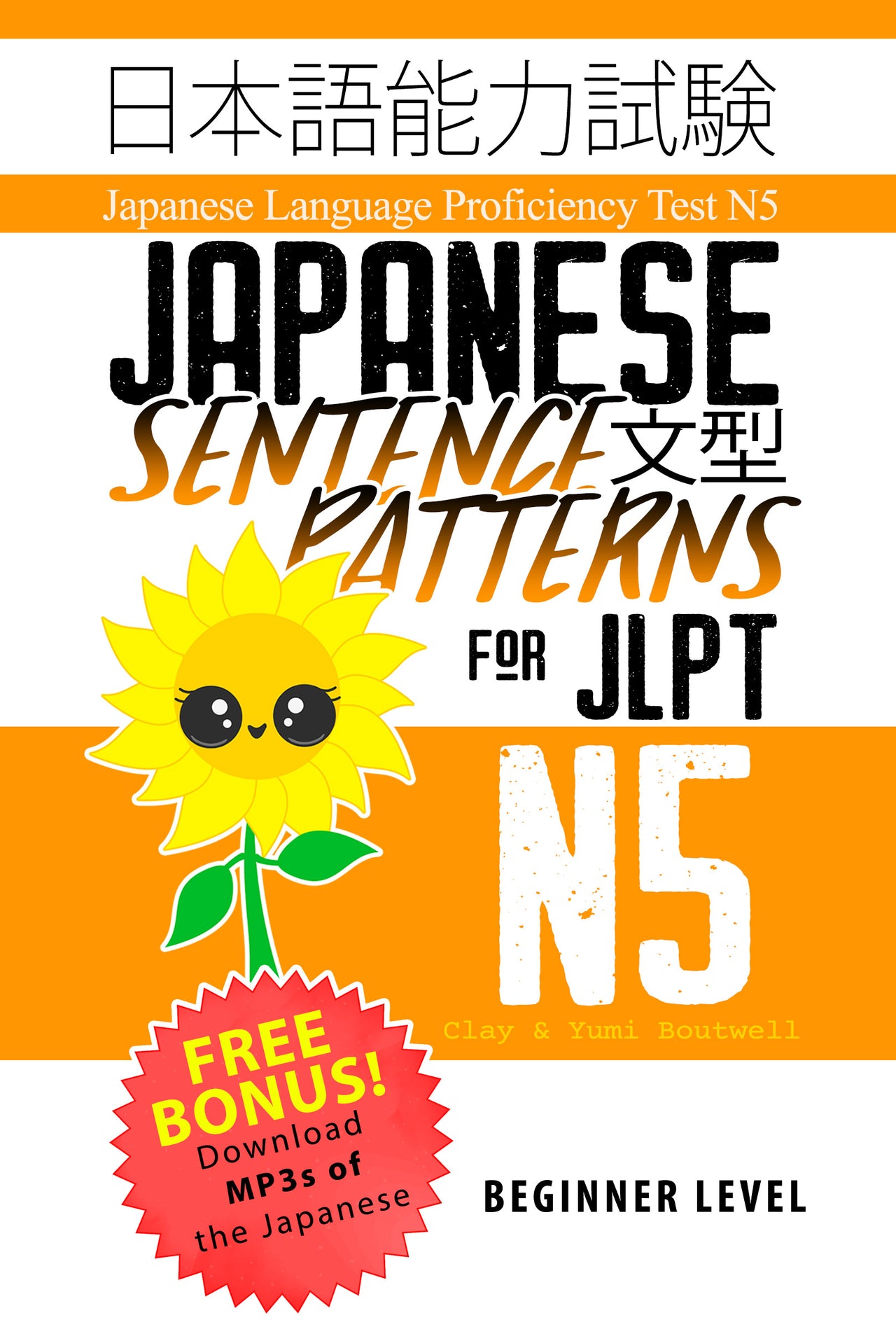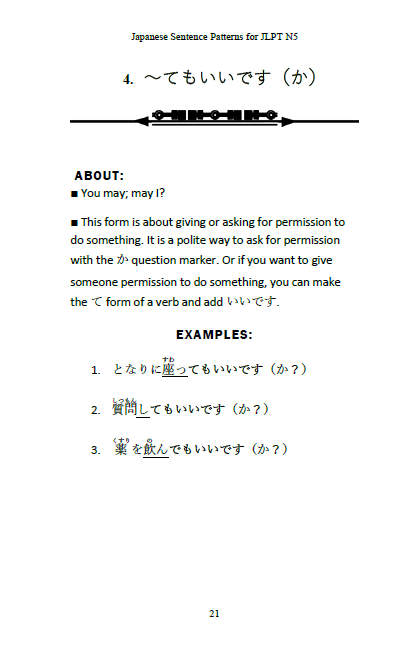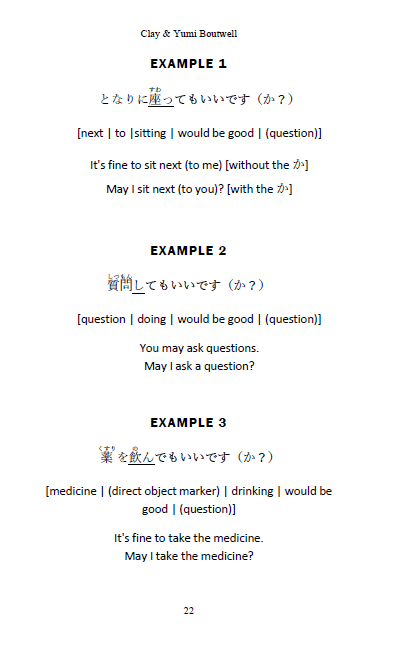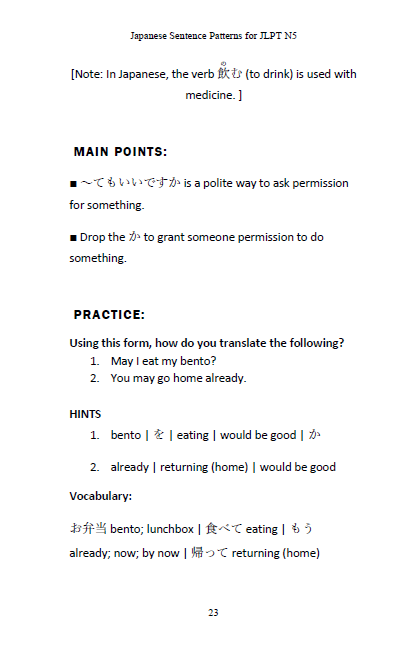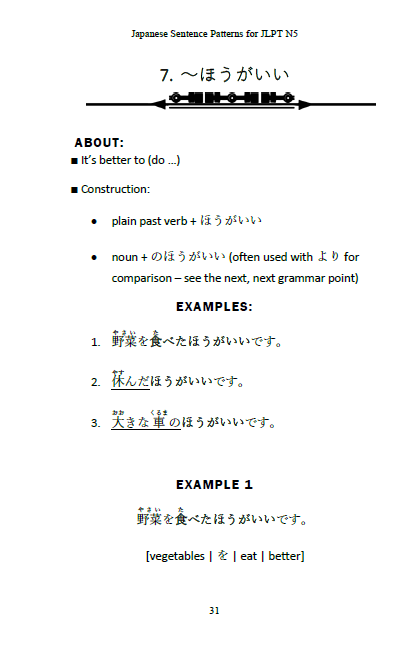 Plug and play vocabulary to learn Japanese sentence structure (文型 bunkei).

This book offers a way to practice grammar, vocabulary, and reading using JLPT N5 level grammatical patterns in various example sentences. For each grammatical pattern, we'll switch out words and point out construction rules to give you a full understanding how to use that form.

This book includes:
34 highly useful beginner-level grammatical patterns
At least five example sentences for each pattern
200 sound files for every example sentence found in the book
Total sentence breakdowns--fully understand the mechanics of each sentence, the vocabulary, grammar, and sentence structure
Meaning, usage, and construction of each grammatical pattern explained in plain English
Practice by creating Japanese sentences from each grammatical pattern (answers given)
The download link for the sound files (plus PDF version of the book) found on the last page
Japanese Grammar for English Speakers
We highly recommend reading each example sentence several times—even dozens of times. Learning isolated vocabulary may be useful, but learning vocabulary within a natural context (sentence or phrase) while absorbing how the grammar is more efficient.
While you read (paperback, tablet, or computer), you may want to use your smartphone to play the sound files.
We assume you are using a textbook for your regular studies and have some (if only a touch) familiarity with very basic Japanese grammar. If not, we highly recommend getting a textbook to keep your learning structured before proceeding with this book. At the very minimum, to use this book, you must have a solid knowledge of hiragana.