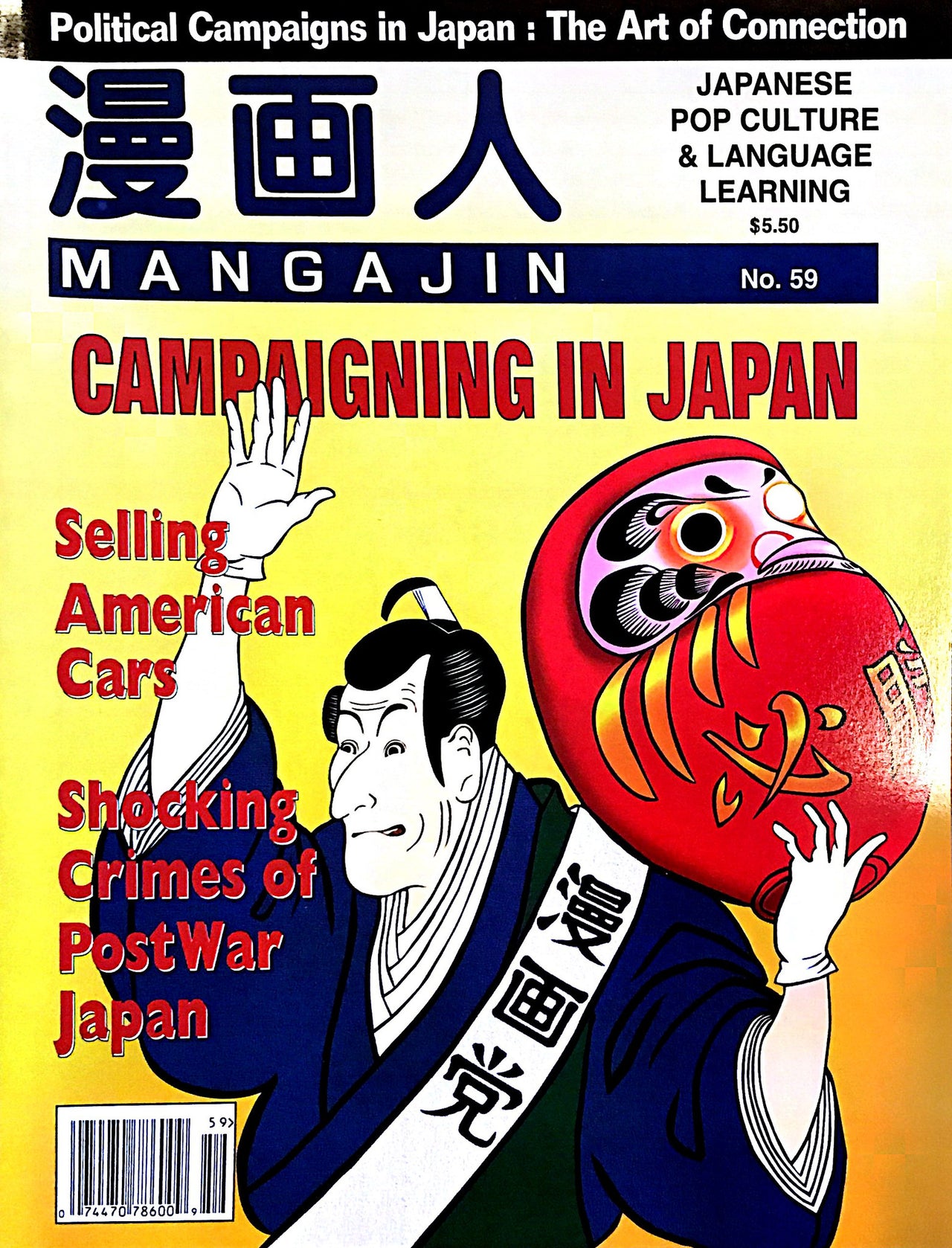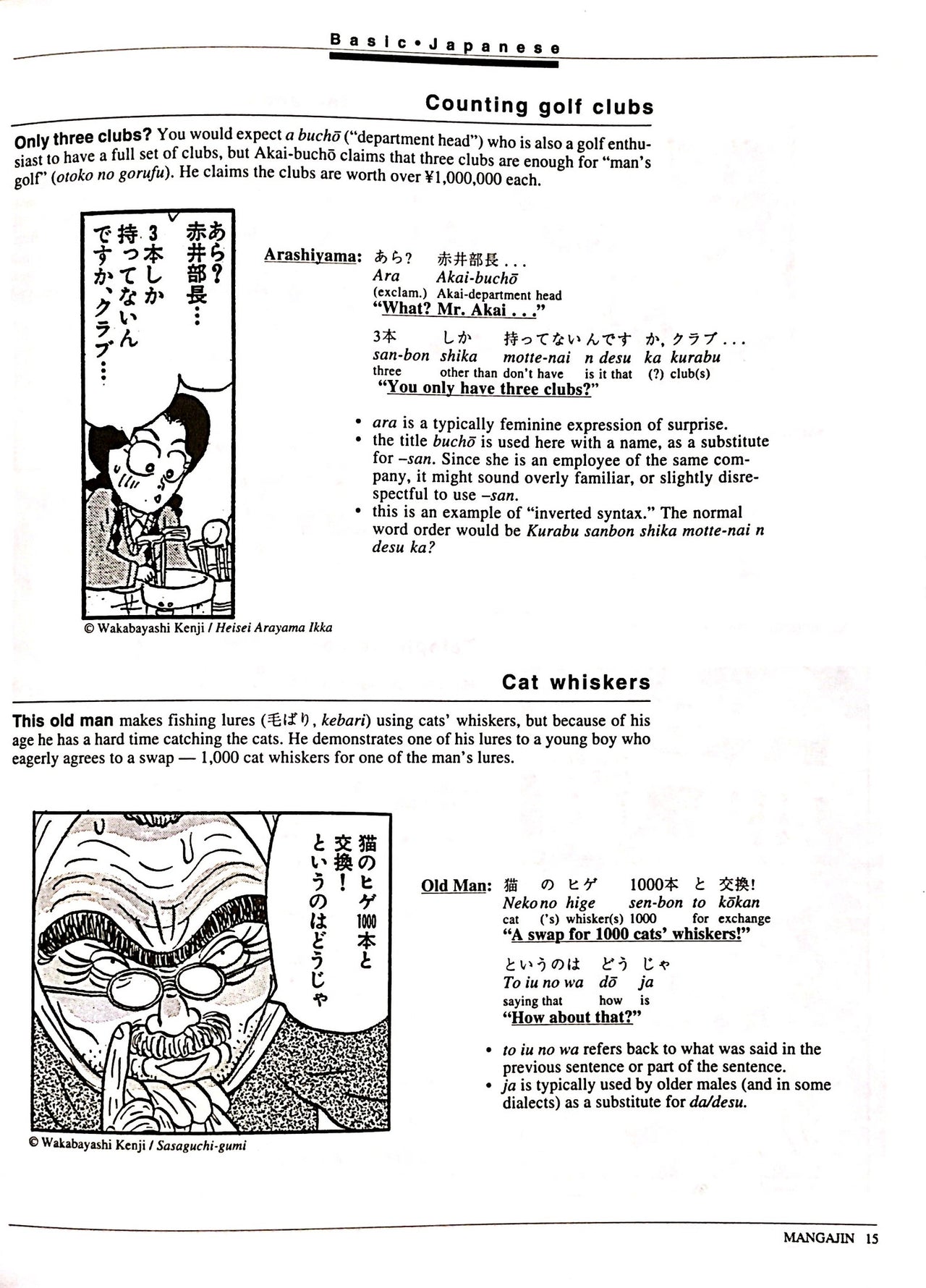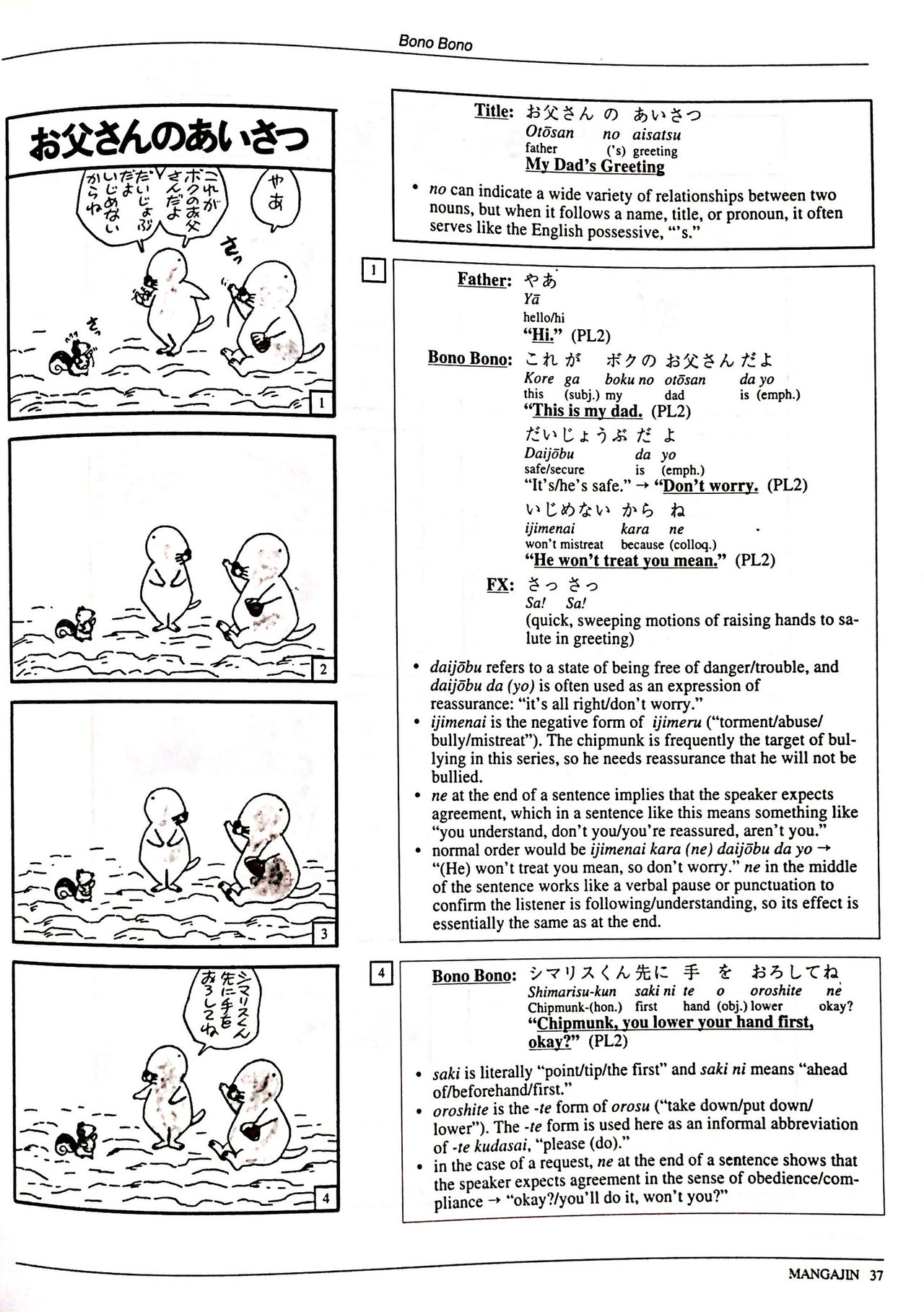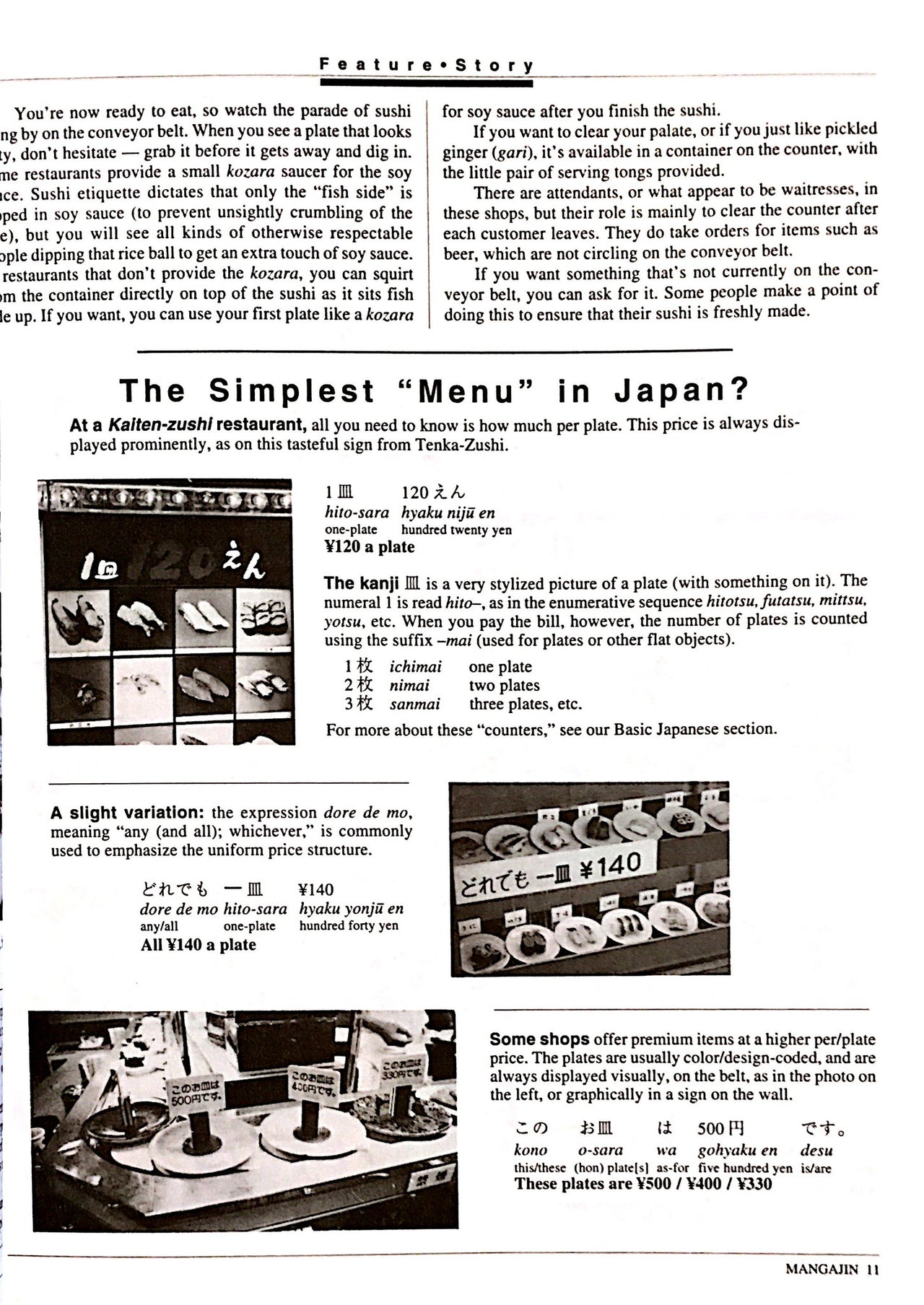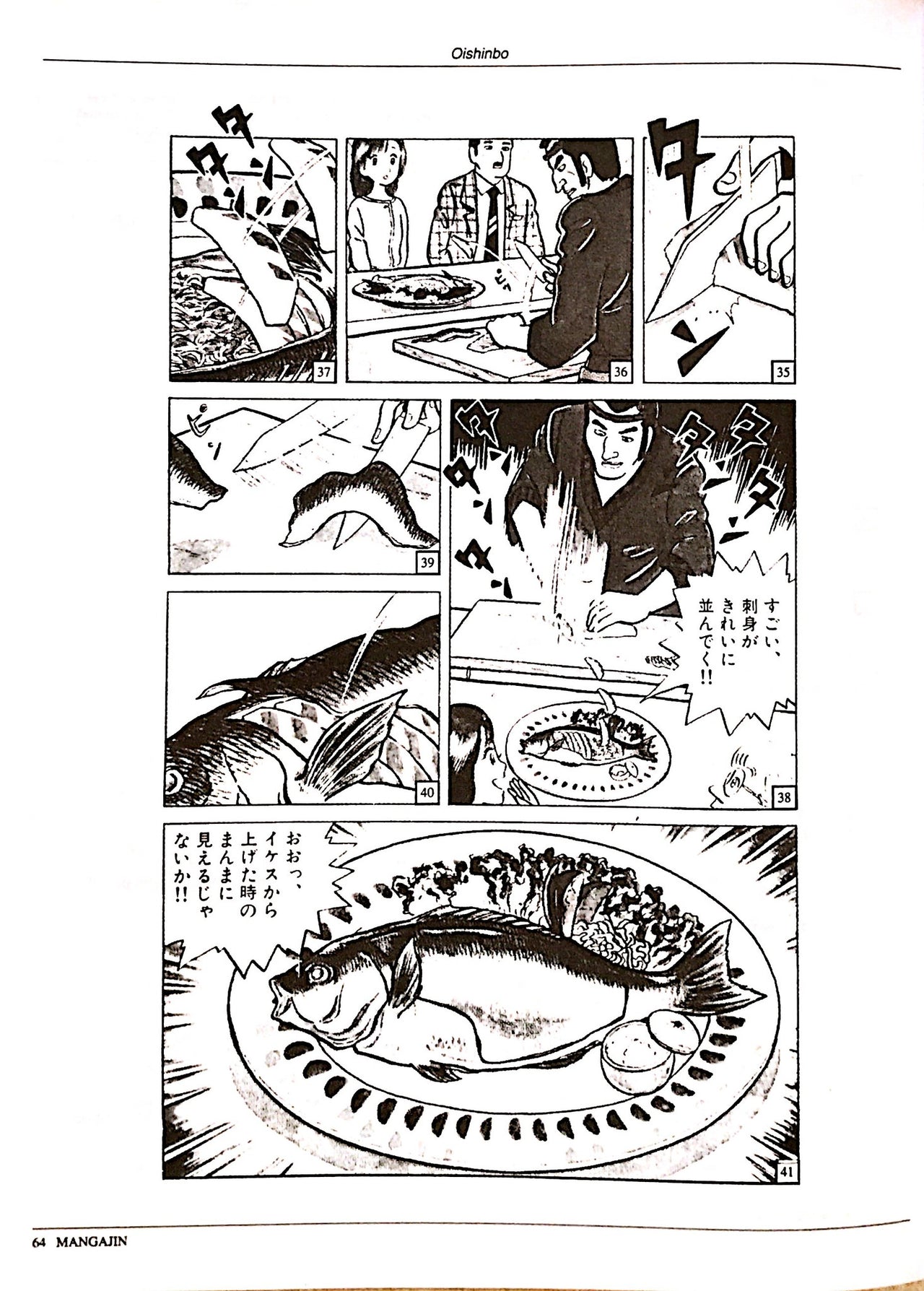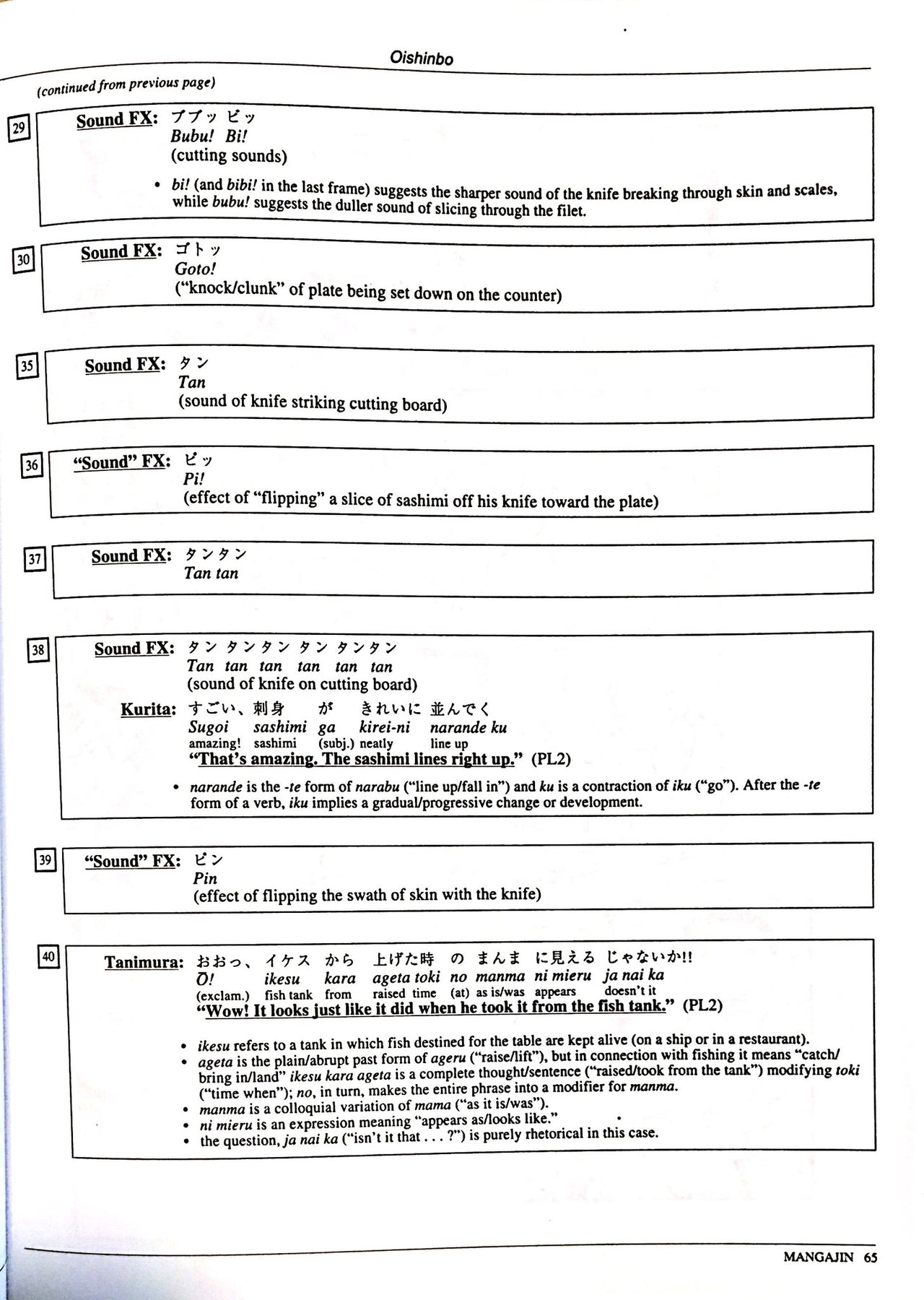 PLEASE NOTE: Mangajin ceased publication in 1998. These back issues may be new or used, but they will not be pristine. A few are still in sealed bags (for mailing), but even those are unlikely to be pristine due to shelf-wear and the amount of time passed. Please consider these as learning tools to be used rather than for collecting. That being said, if condition is important to you, please contact us with specific issues and we'll send you photos of the actual items.
Mangajin was a wonderful magazine for learners of Japanese. Each issue somehow had something for every level, but we recommend them most for upper beginners. 
Those interested in translation will love how Mangajin breaks down the manga it presents, explaining grammar, vocabulary, and cultural references with ease.
The cover image above is for this particular issue. The sample pages inside may or may not be from this exact issue.
VERY SATISFIED
IF YOU HAD MOR AT THE SAME PRICE, I WOULD HAVE BOUGHT THE ALL