Makoto Issues 25-30 Value Bundle [DIGITAL DOWNLOAD]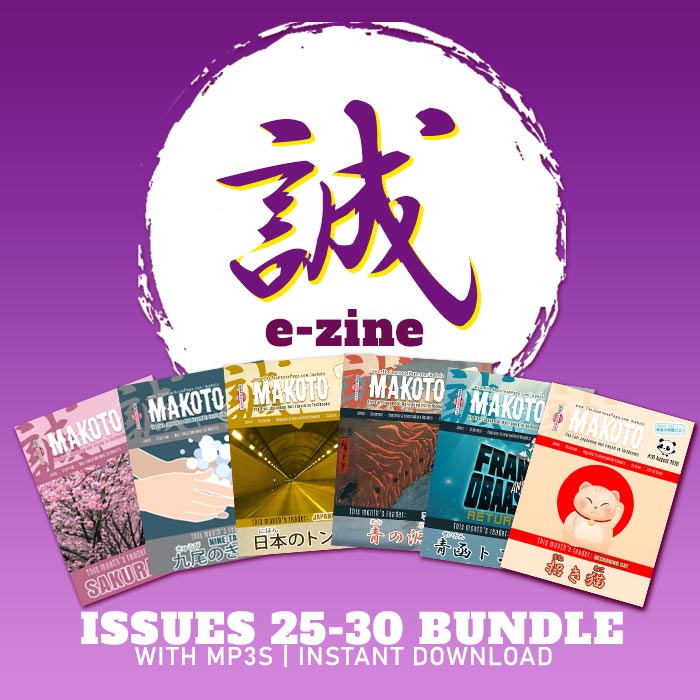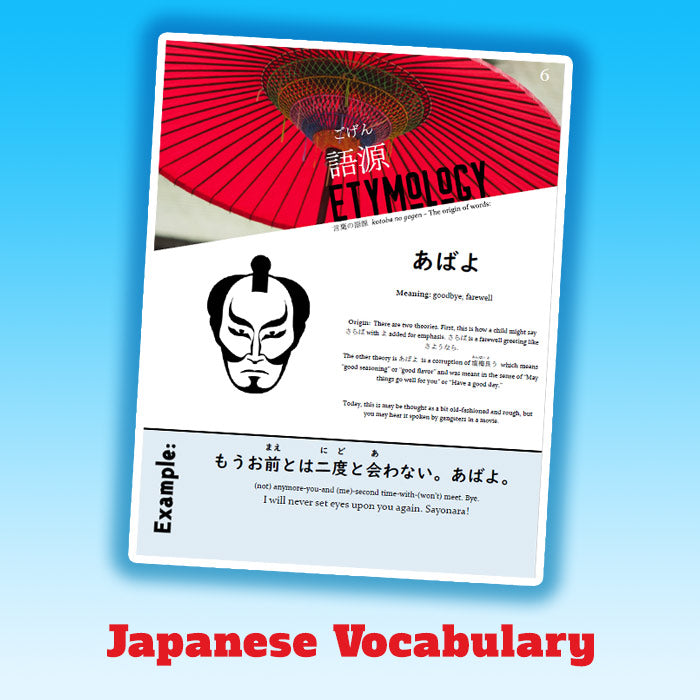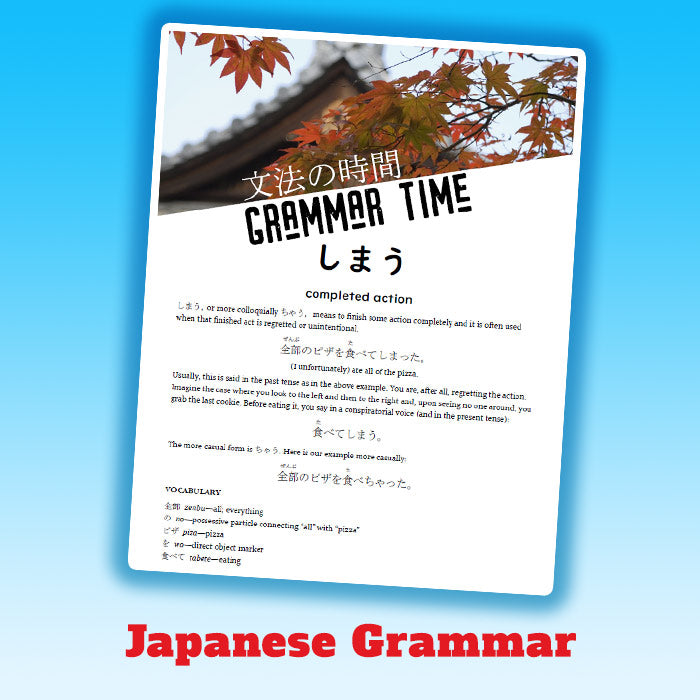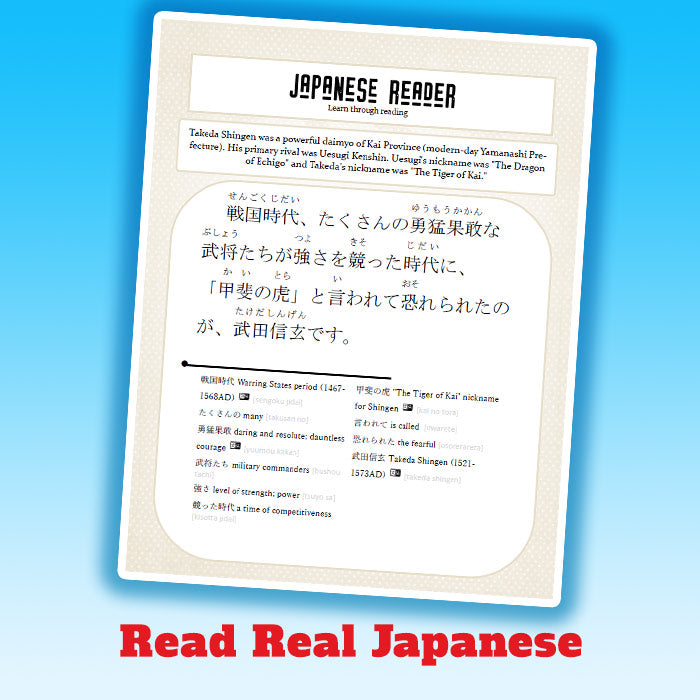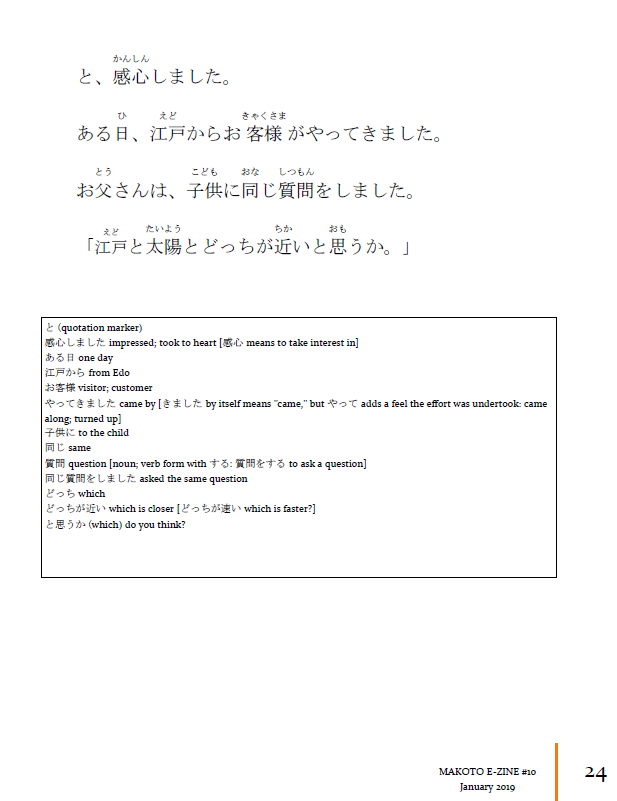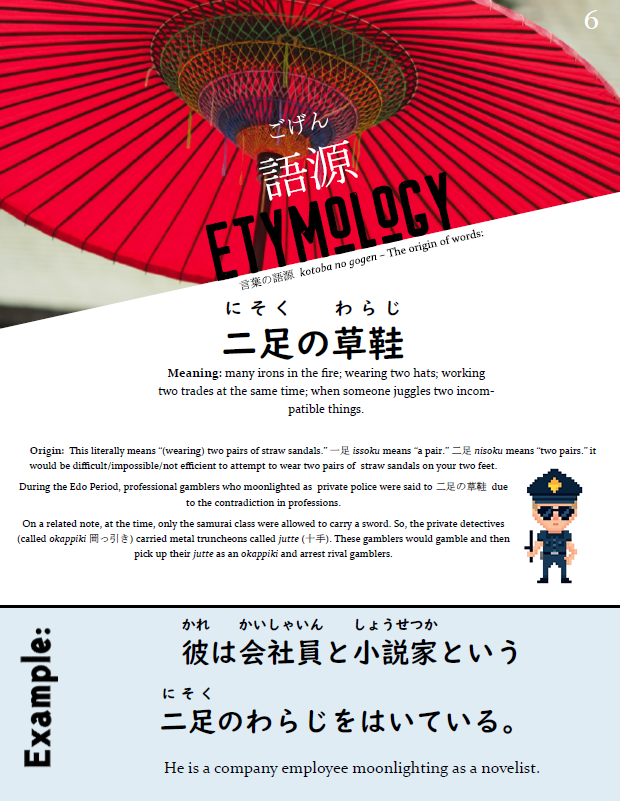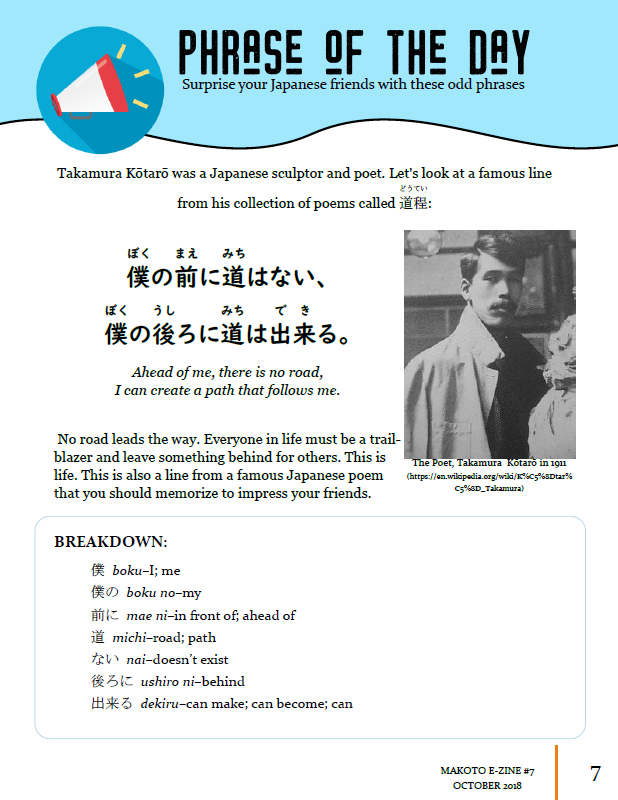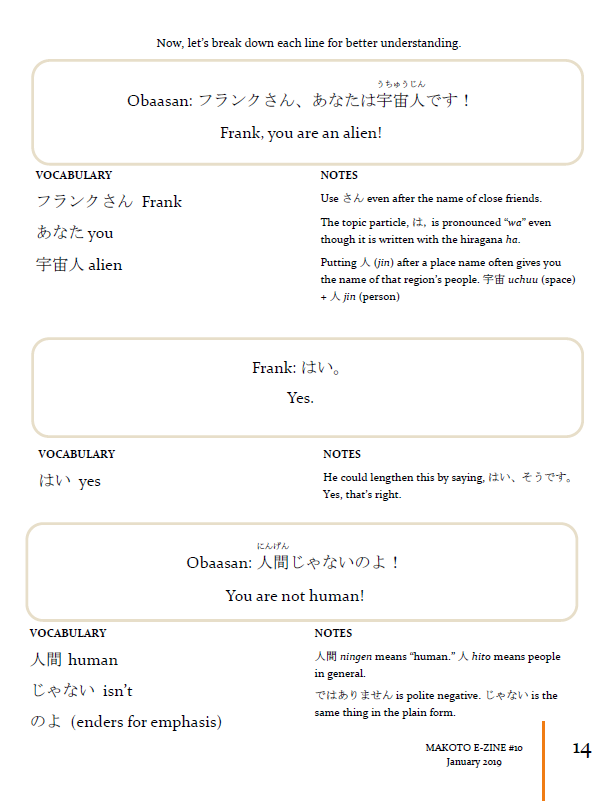 ➡️ How to read the eBooks in your bundle? You may need to follow the steps outlined in our eBook guide
This bundle set includes Makoto e-zine issues #25 through #30 for six complete issues. Download instantly and begin improving your Japanese reading skills (PDFs, ePub, MOBI), listening abilities (MP3s), and vocabulary. An amazing value!
 AND NOW GET IT ALL for $15.00
If all the issues were bought separately, the cost would be $24, but get it today at nearly half price!
Purchase now and instantly get the digital download link—INSTANT GRATIFICATION and NO Shipping Charges Worldwide!
Each issue includes jokes (in Japanese), fun etymologies, grammar lessons, kanji practice, fun phrases, and, of course, a Japanese reader.
Makoto #25: Included reader: Sakura
Makoto #26: 

Included reader: Nine-Tailed Fox

Makoto #27: Included reader: Japanese Tunnels
Makoto #28: Included reader: The Blue Tunnel
Makoto #29: Included reader: Seikan Tunnel
Makoto #30: Included reader: Beckoning Cat
Impress your Japanese friends with knowledge of Japanese history while polishing your grammar and learning new vocabulary words. 日本語を磨こう! Let's polish our Japanese!
Here's what you get in every issue:
Jokes, fun phrases, and useful kanji
Prefecture Spotlight: each issue introduces a different Japanese prefecture
Read about Japanese culture in real Japanese! Yes, as long as you have learned hiragana, you can read real Japanese today with these fully annotated stories.
Two stories: one for beginners and one for intermediates; every single line and every word are explained and defined.
Designed specifically for beginners to intermediates.
Build your Japanese vocabulary, understand new grammatical patterns, improve your reading skills, and hone in your listening abilities
Each reader includes TWO MP3s recorded by a native Japanese voice actress of each story. One read slowly and one read at normal speed.
Print out the PDFs and drop the MP3s on your phone for on the go studying.
Normally each of the Makoto issues sell for $4 each. Now, for the first time, you can get them all together for a single low price of $24! Er...

Nope! It's $15.00.
Perfect for the beginner to intermediate student of Japanese.
Reminder: This is the digital versions of the books. There will be NO shipping charges since nothing will be shipped :)
Please note: Immediately after ordering, you will receive a link to a Dropbox folder. You will be able to access all the files from any device. If you do not immediately see the email, please check your spam folder.
I really love them!
I love how they explore different things. There is a bit of everything, but my favorite is the prefectures. It's a fun way of learning vocabulary. I also think the amount of material is just perfect, you don't feel pressured to study a whole encyclopedia in a month :-) The audio is clear and easy to understand. Thanks for the hard work!
Thank you so much! Geography is so important in your Japanese language learning journey. We ought to do more on that. Thanks for the input!
Fun, informative, and engaging
I love these e-zines! Clay and Yumi do an outstanding job of explaining Japanese grammar, providing insight into Japanese culture, and much more. Highly recommended!
Thank you so much! We are thrilled to hear you enjoy them.
Thanks for great job!!
Makoto series is really VERY HELPFUL to learn Japanese. All of makoto issues are so efficient to study grammer and phrases and very good resource for learning about japanese culture, country info etc. in addition to this makoto has very professional and nice design which makes learning japanese so enjoyable. Thanks for great job!! I recommed makoto to everyone who learns and teaches japanese..