JLPT N4 BUNDLE Japanese Kanji, Grammar, & Vocabulary + More [DIGITAL DOWNLOAD]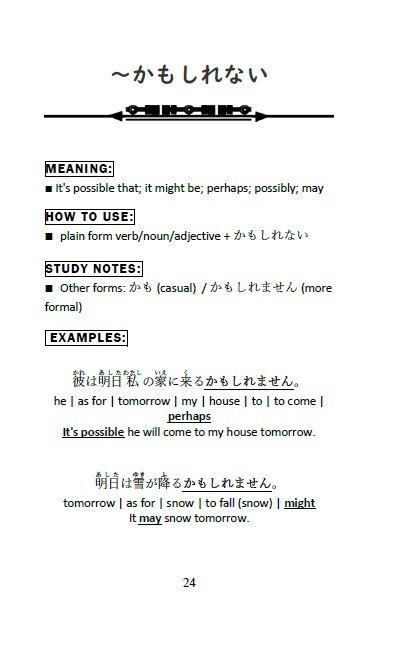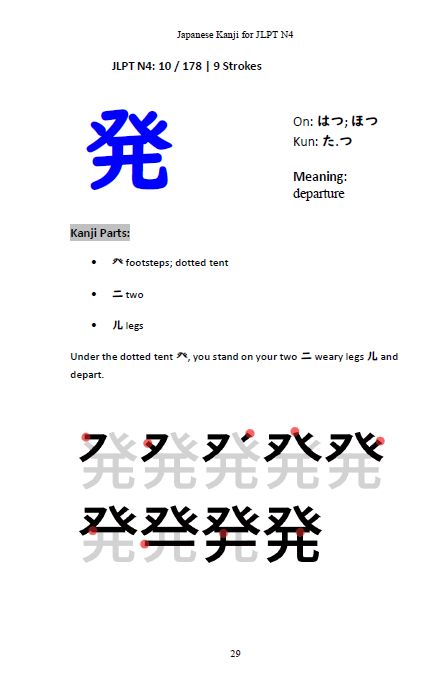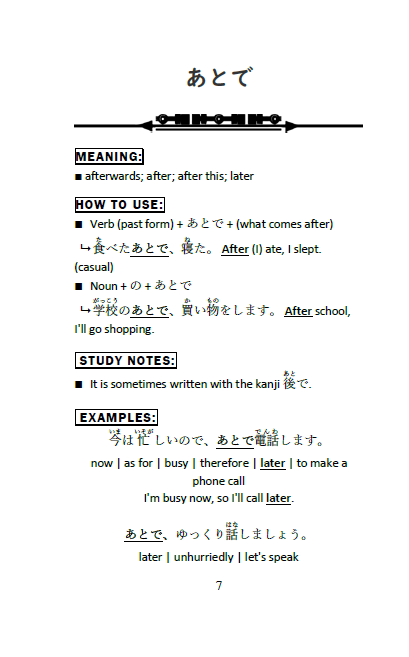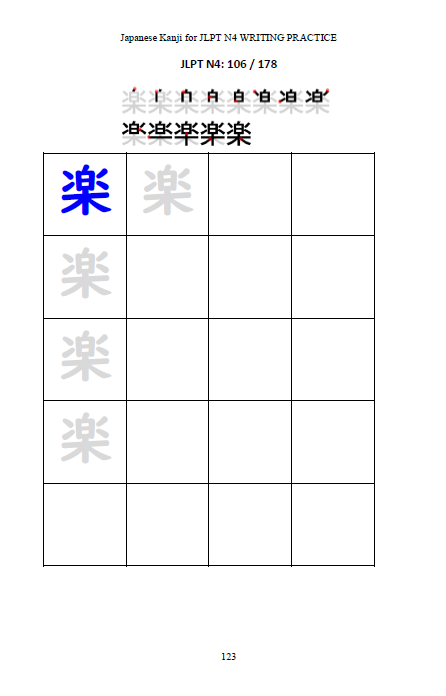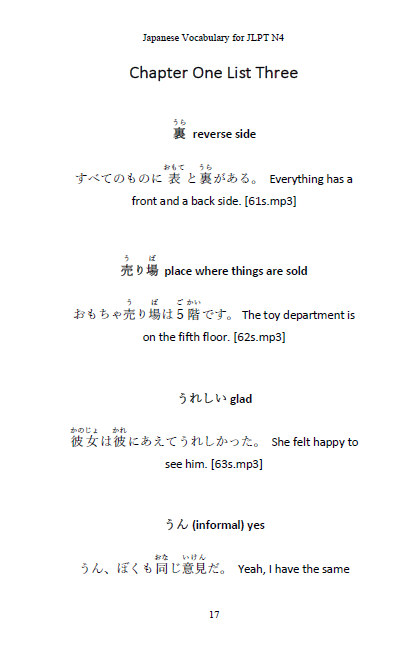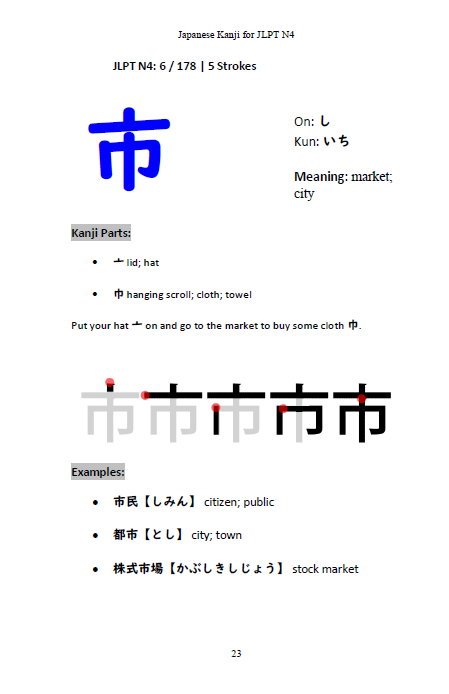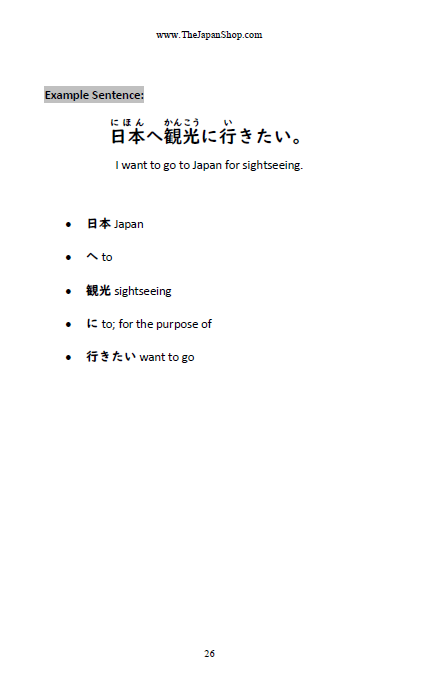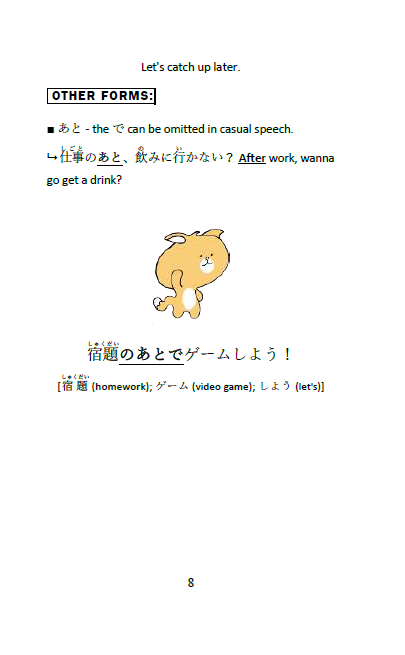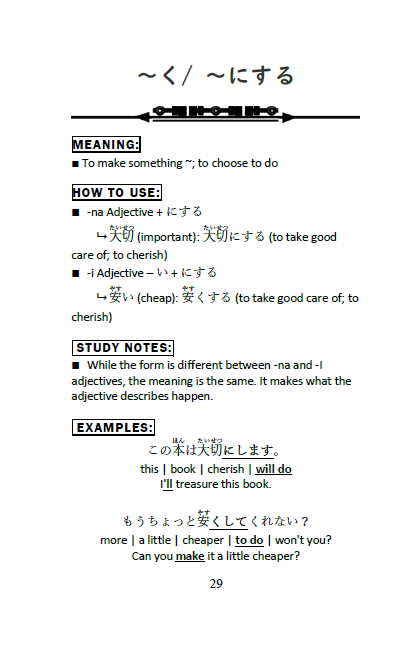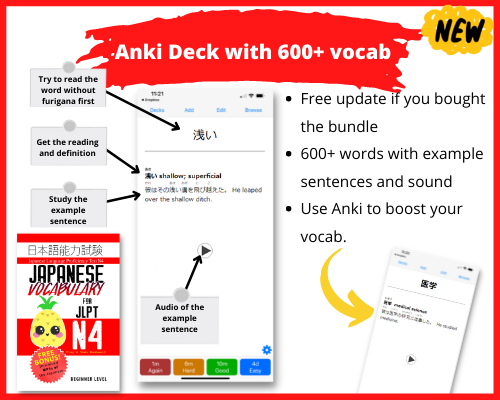 Upcoming Book!
JLPT N4 Reading is coming up for this bundle to make it 5-book bundle.
NOTE: This 4-book JLPT N4 bundle is ON SALE + FREE Lifetime updates! This bundle is a self-paced learning Japanese study guide. For a limited time, you will get this bundle for a very low price. We will increase its price when we add more content to it. But if you get this now, future content will be FREE FOREVER. 
➡️ How to read the eBooks in your bundle? You may need to follow the steps outlined in our eBook guide
P.S. All our bundles have:
✅ Multiple formats (PDF, ePub, MP3s, plus many have Anki flashcard decks)
✅ One-time payment
✅ Discounted compared to buying individually on Amazon
✅ Free lifetime updates to this bundle
✅ Instant download gratification

****Satisfaction Guaranteed--seriously, if you aren't happy with it because it's too easy or difficult, just let us know and we'll swap it out with a bundle better suited for you.****
What is the JLPT?
The Japanese Language Proficiency Test is a yearly (held twice a year in some countries) test for students of Japanese. It is a popular way to understand your Japanese abilities. You do not need to take the test to use the material in this bundle. N4 level is suitable for any upper beginner (whether you will take the test or not) who has learned hiragana and very basic grammar.
Who is this for?
For upper beginners of the Japanese language and those wanting to take level N4 of the JLPT. 
What does it include?
This FOUR-eBook bundle includes all you need to pass the Vocabulary, Grammar and Kanji sections of the JLPT N4 test. The reading, and listening books are coming soon (You'll get these free with purchase). You also get ALL MP3s, PDFs, ePub, and Kindle Mobi files with this purchase.

Note: This is not for the paperbacks, but you will get the exact same content in digital format.
---
GRAMMAR
59 grammar points with hundreds of example phrase and sentences to illustrate the construction and usage.
Japanese Grammar for JLPT N4 covers much of the grammar needed to pass the Japanese Language Proficiency Test level N4.
UPPER BEGINNER LEVEL
101 pages (PDF)
239 Sound Files
MP3s both with individual grammar point headers and example sentences
Includes

 

PDF, ePub, and MOBI Kindle eBook formats

Each kanji

 

has furigana

 

(small hiragana over the kanji)
Please see the bottom of this page for a list of grammar points covered. 
VOCABULARY
Included at no extra charge are 1,200 MP3s of each Vocabulary and Example Sentence. The download link is found on the last page.
In addition to the individual sound files, we also created "chapter" sound files for you to listen to whenever and wherever.

Japanese Vocabulary for JLPT N4 covers all the vocabulary needed to pass the Japanese Language Proficiency Test level N4.
UPPER BEGINNER LEVEL
177 pages (PDF)
Over 1,200 MP3s
MP3s both with individual vocabulary words and example sentences
Bonus Chapter MP3s listening in order
Chapter MP3s include the vocabulary word, each example sentence, and then the English translation [Designed to be listened to with or without the eBook]
Includes PDF, ePub, and MOBI Kindle eBook formats
Each kanji has furigana (small hiragana over the kanji)

Anki flashcard deck with 600+ vocabulary words, example sentences, and sound
KANJI

Whether you are planning to take the Japanese Language Proficiency Test N4 or just would like a solid start on learning kanji, this book will teach you the most useful kanji in an easy-to-understand way. 
This book picks up where JLPT N5 leaves off and covers 178 kanji.
Learn the most common readings, useful example jukugo (kanji combinations), and understand usage with an example sentence for each kanji.  Best of all, download the 534 sound files from our server and listen while you learn.  The sound files include the readings, examples, and an example sentence. 

UPPER BEGINNER LEVEL
367 pages (PDF)

178 essential kanji as found on the JLPT N4 test

FREE MP3s of all the readings and examples found in the book

Mnemonic and helpful comments throughout

Every kanji has its correct stroke order shown

Each kanji has multiple examples and an example sentence showing usage



We are now also including a PDF for kanji writing practice. Print any kanji lesson you need for extra writing practice.
More coming soon! Remember, buy this bundle now and get future updates free of charge as they are released. 
ありがとうございます--and here's to your Japanese!
Grammar Points Covered:

あとで, ~ば/~れば, ~ばいいですか, 場合, ことができる, 〜だす(出す), できるだけ, どうも, ~始める(始める), ~はずだ, ~はずがない, ~かどうか , ~かもしれない, ~に気がつく, ~ことにする, ~ことになる, ~く/ ~にする, まま, まだ〜ていない, または, ~みたい, ~ながら, ~ないで , ~ないでおく, ~なくてもいい(不必要, ~なくてはならない, なら, ~なさい, ~にくい, ~のですか・んですか, ~のは~だ, ~のような, ~のように, のに, お~ください, ~られる, ~させる, ~させられる, ~せいで, ~し, そうだ, ~そうだ , すぎる, ~たばかり, ~たがる, ~たら, ~たらどうですか, ~てあげる, ~ているあいだに~, ~ていただけませんか, ~てくれる, ~てくれてありがとう, 〜てみる, ~てもらう, ~ておく, ~てくる・~ていく, ~てくる #2, ~てしまう, ~てすみません, ~てよかった, ~ても・〜でも, と, ~という~, つづける(続ける), ~は~が, ~やすい, ~よう(だ), ~ようと思う, ぜひ, 全然~ない
Please Note:
This is the digital version of the books. There will be NO shipping charges since nothing will be shipped :)

You will receive a Dropbox link which can be accessed from any device (phone, tablet, or computer) instantly. If you are on a computer, you can download it all by clicking on the Download button at the top right.
You do not need to have a Dropbox account to access or download the files. 
If you don't see the email after order, please check your spam folder or email us for support.
Much WOW!
Such a great bargain for the content you get. Plus the continued support and updates to the pack is grrrreat!
For me, it is written in a way that is easy to understand.
The hard part is memorizing the vocab and how the grammar works.
Great review! We're so glad you're enjoying the JLPT N4 bundle! We will add more to the N4 bundle soon including Anki decks and worksheets which should help with the vocab and grammar. Thanks for taking the time to write this!
JLPT 4 + 5
I bought both JLPT4 and 5. Excellent value for money! The audio files help with the pronunciation. Thank you for the quality and your effort to put all this material together!!
Thank you! I'm glad to hear you like it. We'll be adding more to the N4 (and probably the N5 bundle as well) soon.
Great bundle
Great bundle ! It will really help me a lot with the JLPT next month but I am sad because we don't have an ebook with the grammar, it could really help. Another one with reading comprehension and listening exercises will really be appreciate !
Sorry for being slow! We are working on the grammar. That should be ready within a few weeks, but I don't know if it would in time to help--sorry!
Ideal for the step-up from N5
Already a great help and, I'm sure, the future addition(s) to the package will round it off well
Thanks! More coming soon. We are working on the grammar. Then, we'll add the others soon after.
Good resource
It's a great material for learning Japanese as you can have a native audio for individual words and sentences. But it would be much better if there is a accompanied anki deck like the N5 bundle.
Great idea! I'm working on adding Anki decks as I go back and revise books. I'll get to it eventually!