Super Kawaii Raccoon Japanese Greetings 5.5" x 5.5" Bubble-free stickers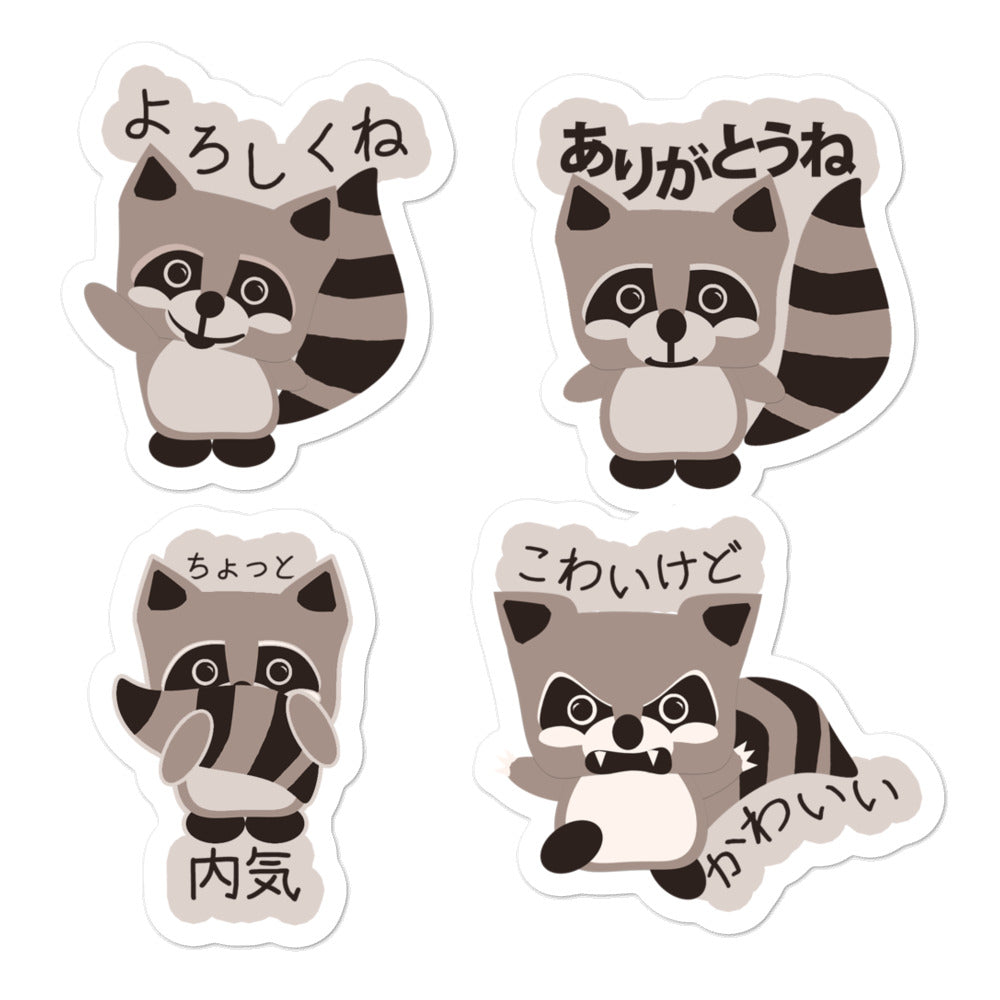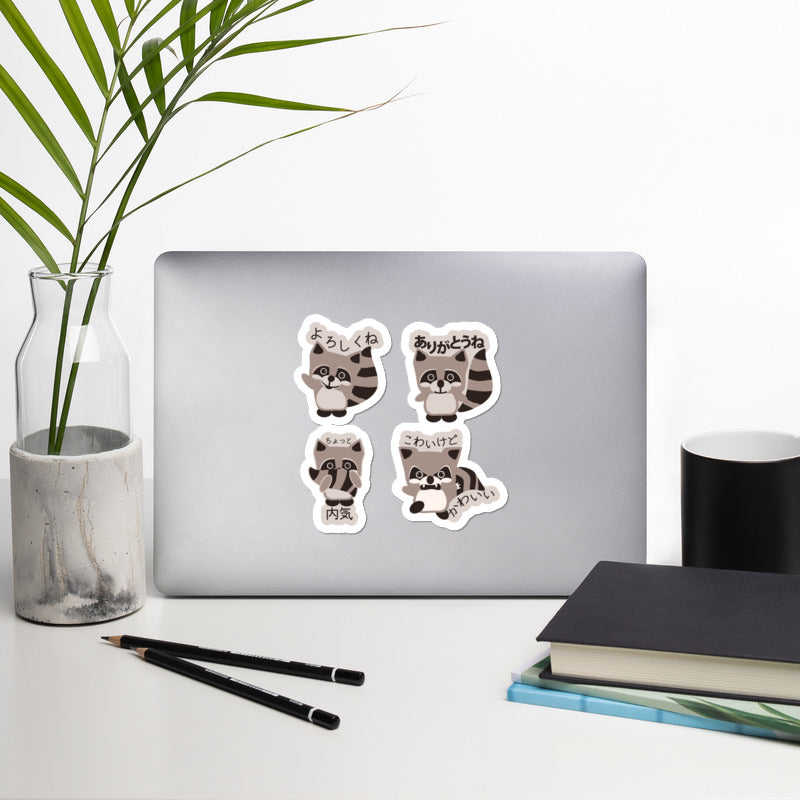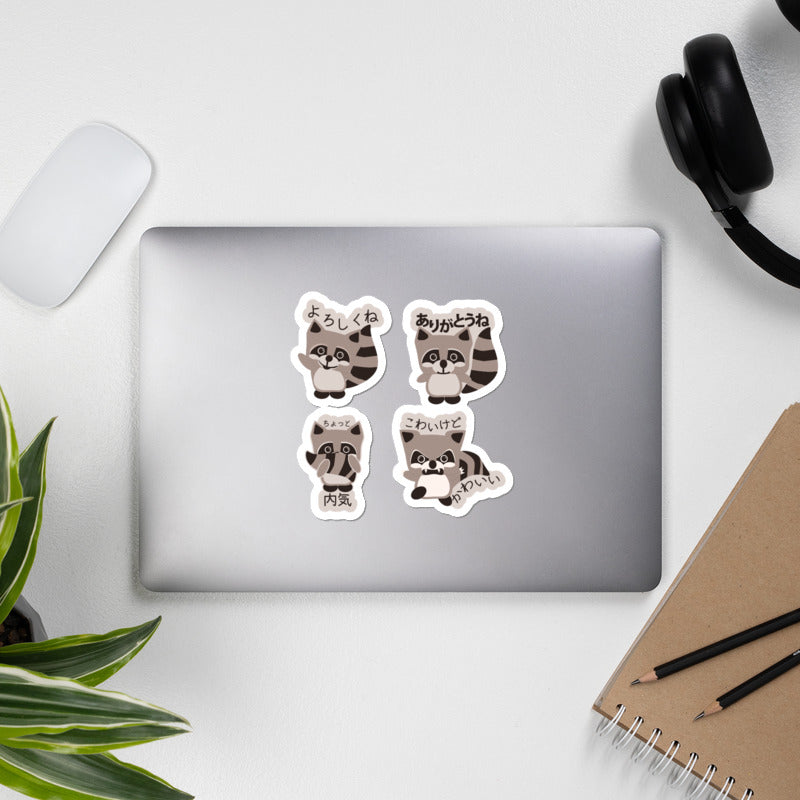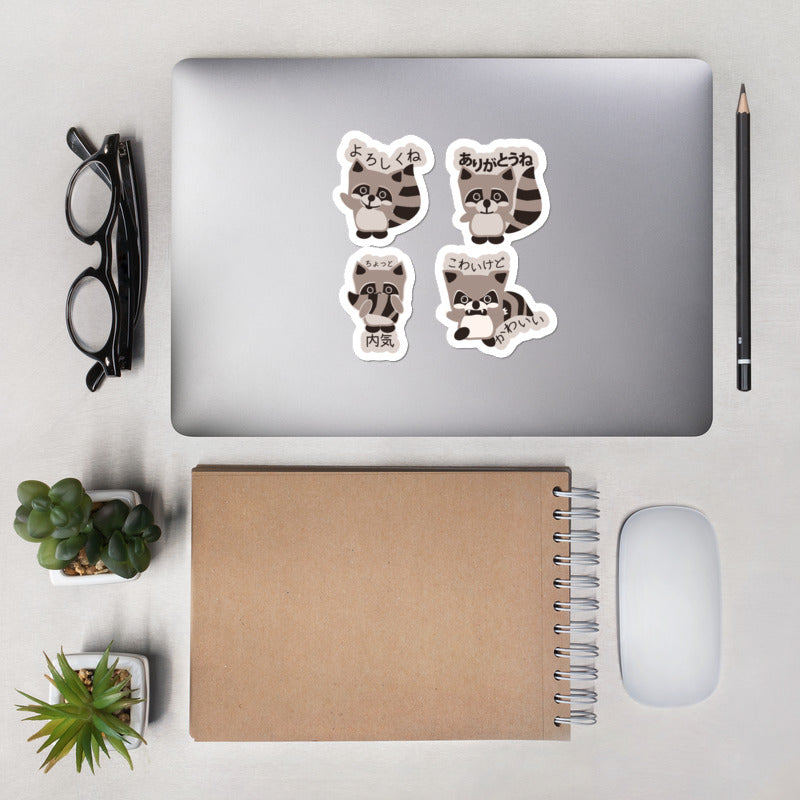 This cute raccoon has four kawaii Japanese sayings.
1) よろしくね yoroshiku ne - best regards! [Yoroshiku is one of those hard-to-translate but super-useful words in Japanese. It means "please remember me" or "I'm counting on you" or "please take care of..."]
2) ありがとうね arigatou ne - thank you!
3) ちょっと内気 chotto uchiki - (I'm) a little shy.
4) こわいけど、かわいい kowai kedo, kawaii - (I'm) scary, but (also a little) cute.
These stickers are printed on durable, high opacity adhesive vinyl which makes them perfect for regular use, as well as for covering other stickers or paint. The high-quality vinyl ensures there are no bubbles when applying the stickers, and the stickers can be used both indoors and outdoors.
• High opacity film that's impossible to see through
• Fast and easy bubble-free application
• Durable vinyl, perfect for indoor and outdoor use
• 95µ density
Don't forget to clean the surface before applying the sticker.
Size guide
| | |
| --- | --- |
|   | 5.5X5.5 |
| Height (inches) | 5 ½ |
| Width (inches) | 5 ½ |
Super Awesome Stickers!
I loved them since I received them!!!
Great stickers!
They arrived really quickly and look fantastic. More please!
SO CUTE!
These sticker are so cute and come exactly as described. Perfect for anywhere you want them!
Fun and cute little stickes
These stickers are so cute. They will decorate my Japanese language study notebooks and cheer me on! thank you! I hope you make more!
Love Them!
The stickers are so cute! I hope there will be more in the future.